(Seek & Find) 10 Zig Zag Zingers, (Almost) All Under $100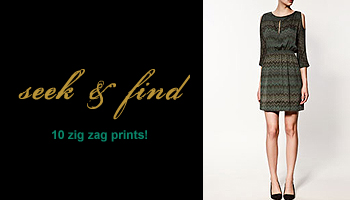 Zig Zag prints have been popping up all over the place this past year, and the trend is continuing right into winter!  Here are 10 ziggy-zaggy picks, almost all are under $100….
Click on any picture below for more product information; happy shopping!