(Trend Watch) 18 Date Night Valentine's Day Dresses (12 Under $100, Too!)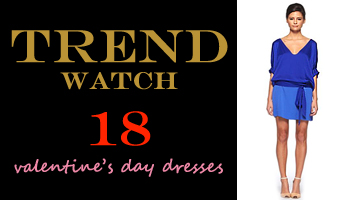 Love is in the air, Valentine's Day is only a week away, and if you're like most girls on the big-over-commercialized-but-we-still-secretly-dig-it-anyway Day Of Love, you're probably looking for something pretty to wear.  Read on for 18 of my favorite frocks, darling dresses, and gorgeous gowns perfect for whatever February 14th might throw your way!
Click on any image below for more product information & enjoy!