Outfit Of The Yesterday (Leather Weather & Arizona)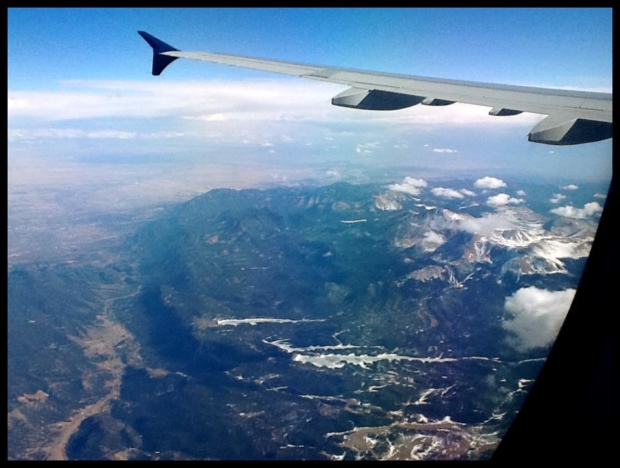 ♫:America – The Shoes
So we packed our bags and off we went. It was a quick trip, as most of our trips usually unfortunately are, but fun nonetheless. And educational too!  Such as: 
I don't discuss it much on this blog, but having studied both piano & harp extensively music is apretty big part of my life–perhaps nearly as big as fashion. I love making mixes to listen to when on the road or in a plane, and you can see my latest "roadtrip" playlist right here.
Now for an outfit. Highs in the 60's/70's here during the day (but still-chilly nights) has left the collective population of Colorado a little schizophrenic when it comes to clothing choices, ergo my jacket with shorts.
I will speak honestly when I say that I am not always a fan of the retailer Modcloth. Their aesthetic can be a bit off the mark in regards to my own personal style, and there have been lots of rumblings around the internet about their items being ovepriced and of sketchy quality.
I will say that while I agree with some of those sentiments, but I couldn't resist giving this faux leather jacket a try anyway, especially when a $10 off code from Birchbox popped up in my mail. I know, I know–a faux leather jacket.  I have nothing against faux leather (one of my favorite bags is even made with it) but in a jacket? 
Banish your little thoughts of the waxy, squeaky, sweaty, steamy faux-leather jackets of yore; this one is surprisingly well made and doesn't look at all like faux leather. It is also really soft (weathered, some might say), nicely lined, and has fabulous little details. It's fitted and slim fitting (I am wearing the small), and the slightly-puffed shoulders help it to stand out without being too over-the-top. I really like it, so you get an A+ on this one Modcloth, BUT THAT'S IT! For now.