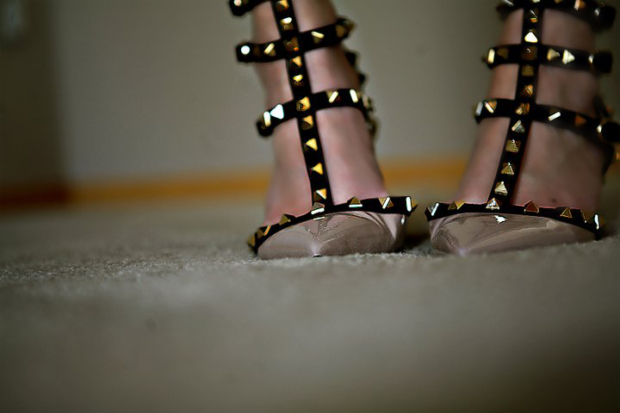 Hello there!
You are probably noticing that things look a little different around here. The transformation is complete, and the new layout is finally up and (mostly) functional, hurrah! :)
You are also likely noticing that thechloeconspiracy.com and www.seechloeshop.com now both link to this website. What does this mean? I have officially combined my two blogs back into just one, and with that we are in for some (very good!) changes.

I am sure that some of you are reading this announcement and thinking wait, wait, wait—I like your blogs, Chloe, but I am not interested in following both at the same time. Some of you might want to see just the outfits, while others might only want to see the shopping deals. I know that some of you like keeping all of my content together, and I also know that some of you only want custom bits & pieces.
While I greatly appreciate my physical blog visitors, my RSS-subscribers are important too, especially since there are so many of you! So to go along with the new layout, I've also created a new (and easier!) way for you guys to follow along.
RSS Feeds: 1 site, 3 options
1. If you happened upon this post this morning through a blog reader, that means that you subscribed to The Chloe Conspiracy and/or See Chloe Shop via RSS at some point in the past.  If you would like to continue receiving all blog posts & content updates that I make from here on out in that same way, then you do not need to make any changes. Kick back and relax!  You can skip right past this entire section, you are done. ♥
2. However, if you would like to receive only my Outfit Of The Day Updates in your blog reader (with no other posts), please click this link to subscribe and sign-up. If you are already subscribed to this website, make sure you go to your RSS/Blog reader first, delete all subscription feeds for my blogs, and then come back here to subscribe to the Outfit Of The Day feed–it'll prevent double posts and unwanted content from showing up in your reader.
3. And if you would like to only receive See Chloe Shop Steals & Deals Updates  (The Big Daily List Of Deals, Sample Sale Shakedown 5 Under $50, Trend Watch, etc) in your blog reader (with no other posts), please click this link to subscribe and sign-up.  And again,  if you are already an active subscriber to my blogs from the past, you will need to go into your blog reader and manually unsubscribe from my old feeds FIRST to prevent double posts/unwanted content.
I have also added the custom feeds to the left-hand sidebar so you can find them and subscribe at any time! And if you guys have any other suggestions for what you want to see in your RSS readers, please let me know in the comments below.
…but I'm still seeing multiple posts in my RSS/Blog Reader, help!
Still seeing double in your blog reader? Seeing really old posts in your blog reader? Or seeing 10 posts from me in a row? Yikes! Even though I decided to combine my two blogs into one in order to make things easier, it is probably going to be a bit of a pain-in-the-ass for a few days until everything works itself out. Please accept my sincerest apologies on this one–it mostly has to do with how the RSS feeds are updating themselves and responding to new/old RSS feeds being moved around.  RSS feeds are temperamental creatures, and the weird-post-hiccups should straighten themselves out and stop happening soon.
Also, if you are receiving two posts of the same kind in your RSS/Blog reader, make sure that you are not still subscribed to both See Chloe Shop and The Chloe Conspiracy. Even though they are now the same website, the RSS feeds still recognize them as being two different, separate blogs–hence the double posts.
The easiest way to fix this is to go into your RSS/Blog reader, completely delete all of your The Chloe Conspiracy and See Chloe Shop feeds, and then come back to this post and re-subscribe to this blog by clicking this link. It's a fresh start, and that should fix any double-posts forever and ever, amen.
What else?

I am also planning on taking this website in a new direction; to focus more on interactive, collective style. Fashion has always been a great creative outlet for me, and one of the things that I most love about fashion blogging is sharing that outlet with others. Look for new features here on The (Chloe) Conspiracy, like reader-submitted Q&A's, along with regular posts focusing more on unique, content-rich style advice as well. It is something that I have been dreaming about doing for the past several months, and I am excited to finally have it up & ready to go.
And last but not least, please feel free to click around and play. There are lots of fun new features with this layout,  including an easy-to-use menu on the left-hand sidebar that makes it simple to filter posts and content. You might also notice a slideshow at the top of the main page as well–it will always feature a hand-picked assortment of some of my favorite blog posts from the past.
Things will probably be a little glitch-y around here for the next week or two as I get absolutely everything ironed out, but thank you again from the bottom of my heart for following along & being part of this journey. This blog would be nothing without you, my readers, and I sincerely hope you love this new layout just as much as I do. Enjoy, you guys!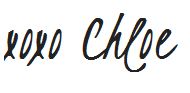 PS – and a special thanks to Beautifully Invisible (she has an excellent Blogger to WordPress tutorial!), the fabulous Kelly at Alterations Needed (for pointing me in the direction of said tutorial), Sneek Digital (for making such a fun layout to tweak & use), and Jason (without his help, you would be staring at a beast of a blank page right now…and likely for infinity, beyond).  Thanks so much, guys! ♥