(Outfit Of The Yesterdays) Peplum Power + An Important Note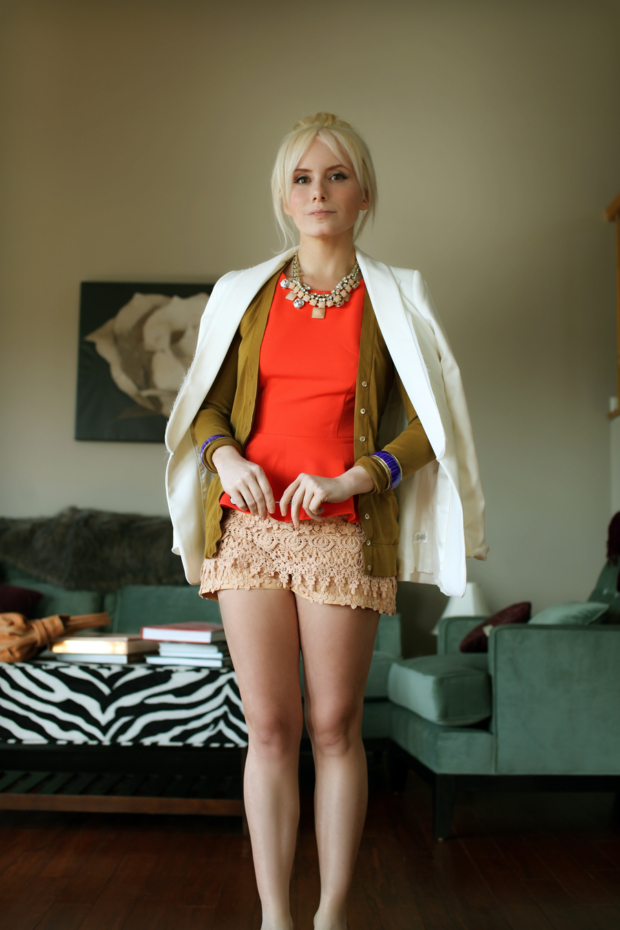 First things first! I'm moving. 
Well. Kinda.
Blogger, however, has been undergoing a few changes as of late: redesigning the editor, nixing Google Friend Connect for non-Blogger.com blogs, trying to push people towards Google+, etc. I feel pretty indifferent about most of these recent changes, aside from the new editor making me feel like I have a weird form of low-blood-pressure-fueled seasickness, but I do think that it is the perfect time for me to finally shift this blog over to WordPress. I have always been a bit of a techy-geek at heart, and WordPress just…does that better.
5. Follow via e-mail subscription (see the form to do this at the bottom of this blog!)
6. You can also (apparently) follow by typing "cloe conspiracy calvin and hobbes snowman lobotomy hammer pants" into Google search. Wee! Keyword analysis IS fun!
But this switch will be better in the long run, and I am super excited for the new layout that I have been working on for WordPress. It will be fun and fancy, I promise, and you can even get a sneak peek of it on Facebook right here, right now.
I had also been searching high and low over the past few months for a jeweled peter pan collar to layer with blouses, something Lanvin or Miu Miu-esque to add a little sparkle and shine. Something like this:
As it so happens, it was also incredibly easy to cut off, too. Detachable jewel collar, done: