Outfit Of The Day: Getting Graphic (+ Beauty Talk)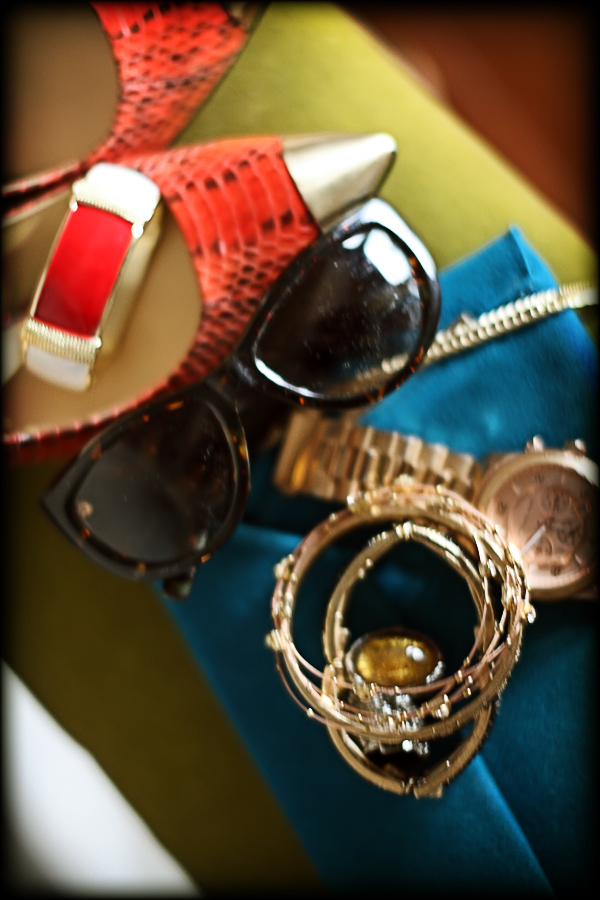 ♫: The Void – Metric
First things first: let's talk make-up. Nordstrom had their annual Buy 2, Get 1 Free Mascara Event over Memorial Day weekend, as they usually do, and while I usually stock up on my true love (Giorgio Armani Eyes To Kill), I grabbed something new to try, too: Yves Saint Laurent Volume Effet Faux Cils in Plum (bonus: take 20% off on  your entire order of $125+ at Yves Saint Laurent Beauty through June 18th with code "YSLFRIENDS").
Yup, plum-hued mascara. I have been a blackest-black sort of girl for most of my adult life, but promises of making my boring brown eyes twinkle, sparkle, and look, you know…not so brown…had me sold. What can I say? Makeupalley, you're a bit of a sneaky bitch.
But one thing that I can't say is that I am impressed. The tube is pretty, I will give it that. Anyone know what Black Hills gold is? It reminds me a little bit of that, at least in color, because I am a classy, classy lady: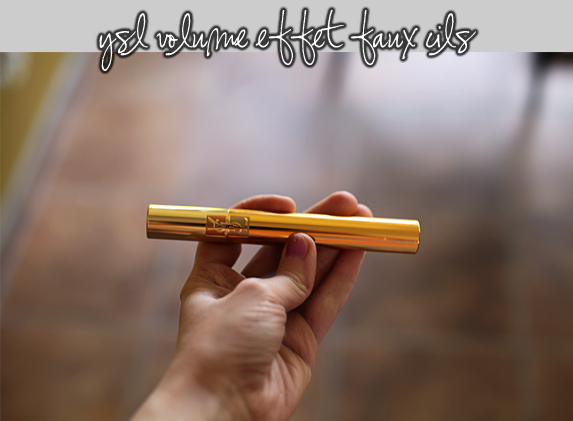 It looks a little plum-ish here:
More plummy here with natural light from the window: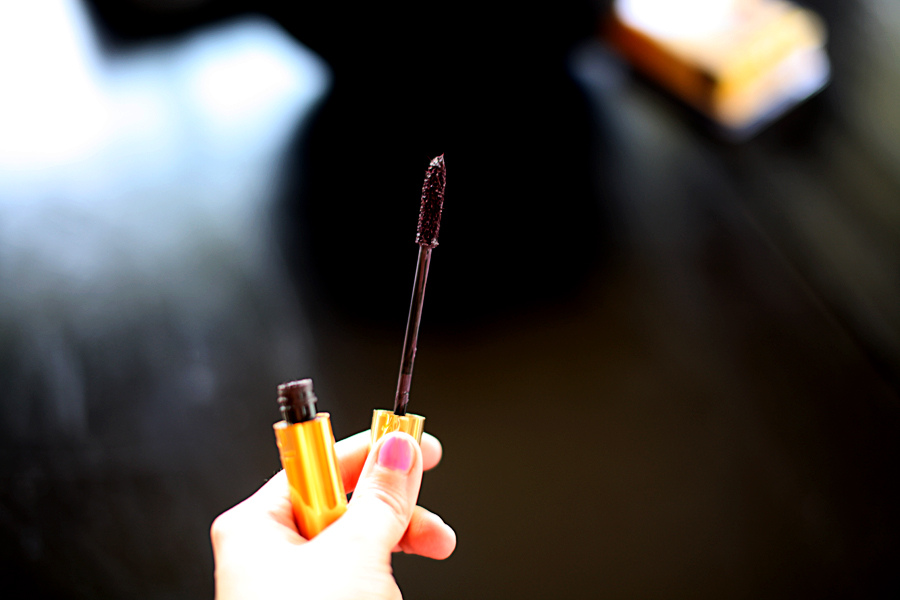 And kind of plum, next to black (Eyes to Kill):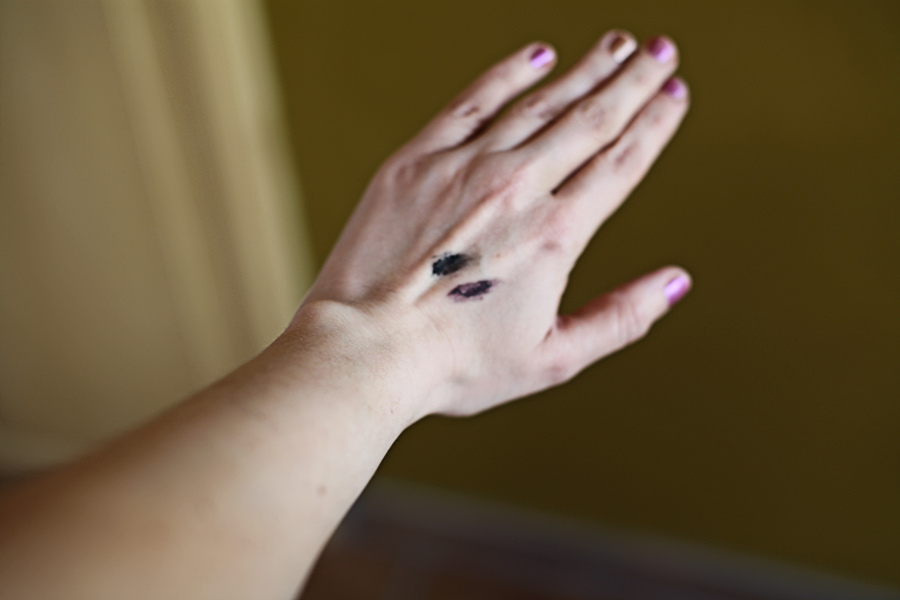 But it seems to do almost nothing for my actual eyes. I'd take some pictures, but seriously–it still looks like I'm still wearing dark-brown-to-black mascara.
Woo.  Exciting.
So make-up mavens out there, I need your help. What am I doing wrong? Do I need a different eyeliner? Different eyeshadow? Have any tips or tricks for wearing it so I don't feel quite as guilty over buying a $30 tube of non-magical mascara? It'd be much, much appreciated. ♥
Second! Spend .02 seconds on Pinterest (or flipping through a lady mag) and you will see that DIY manicures are a big trend right now. I am admittedly not a master when it comes to wielding a nail polish brush, the arthritis doesn't make it easy (and if you really want to have fun on a Friday night, you should see me try to sew loose buttons, pluck my own eyebrows, or read some scribbled Russian gibberish) (which is apparently my own handwriting, according to everyone, but whatever), but one of the easier-to-do designs is the "feature" nail.
For those of you that aren't yet familiar with this term–a feature nail is painting one fingernail on each hand, usually the ring finger, a different color than the rest. Some people just do solid colors, while others might do decorations and patterns. I have it on my nails in the photos above, but this is a great (and gorgeous!) example, too: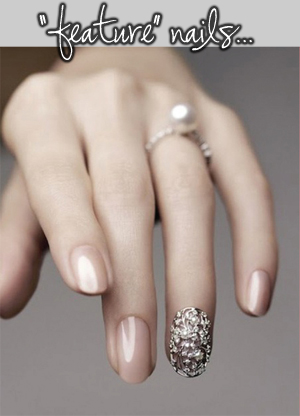 So a quick little tip–something I like to do, especially if I'm busy and don't have three hours to fight with ninja nail polish brushes on the attack, is to paint four of my fingers a color to match my accessories (rose gold, gold, or silver) and then do the one feature nail in a color that coordinates with my outfit. Change outfits? As long as you keep the same accessories, you will only need to re-paint two nails–not ten.
I usually do this over the weekend, as it makes easy to look like I've spent some time on my nails even when I don't have the patience or the time. I'm wearing ULTA's "Lucky Penny" (to match rosegold, no longer available – similar here in "Quit Metaling") and Nicole by OPI's "Dandy Lion" (to match the yellow in my top) below: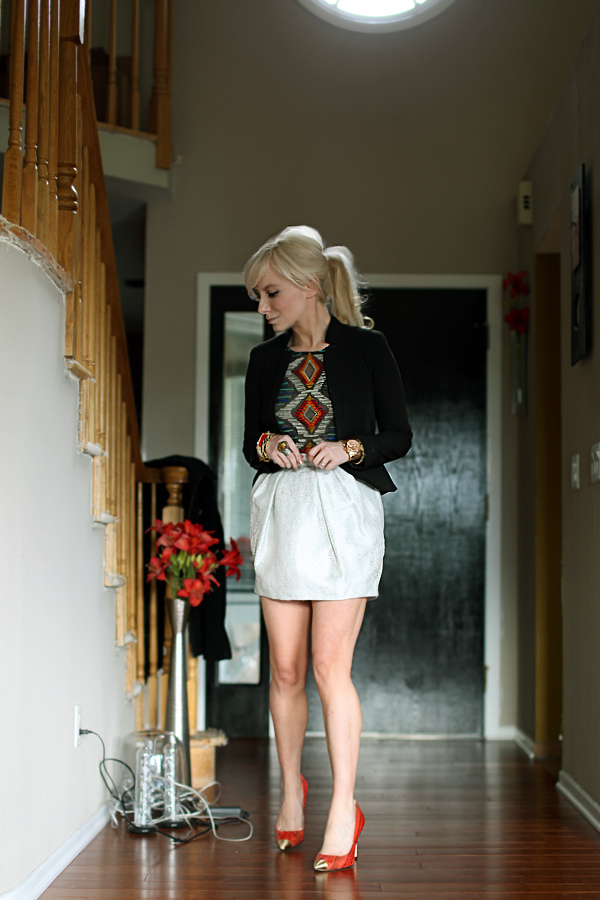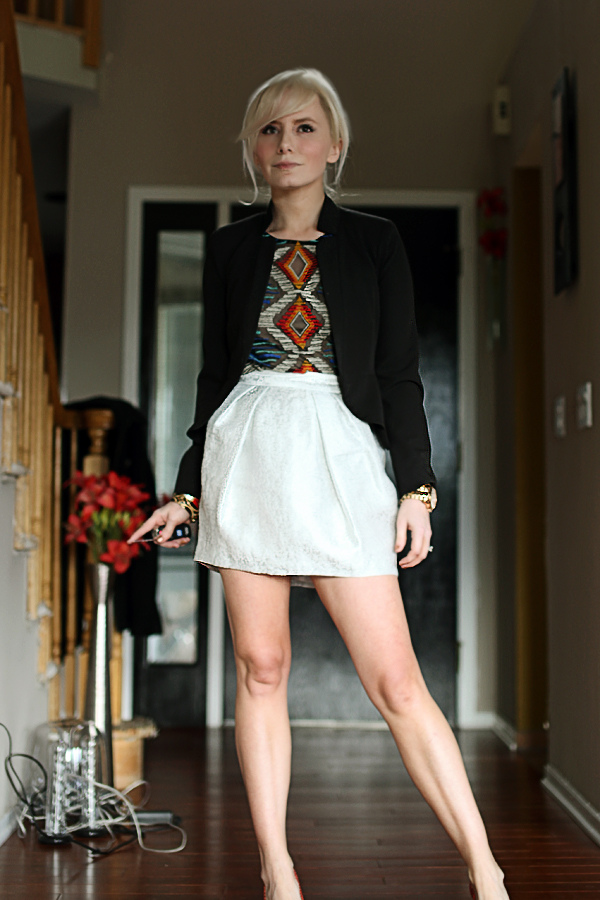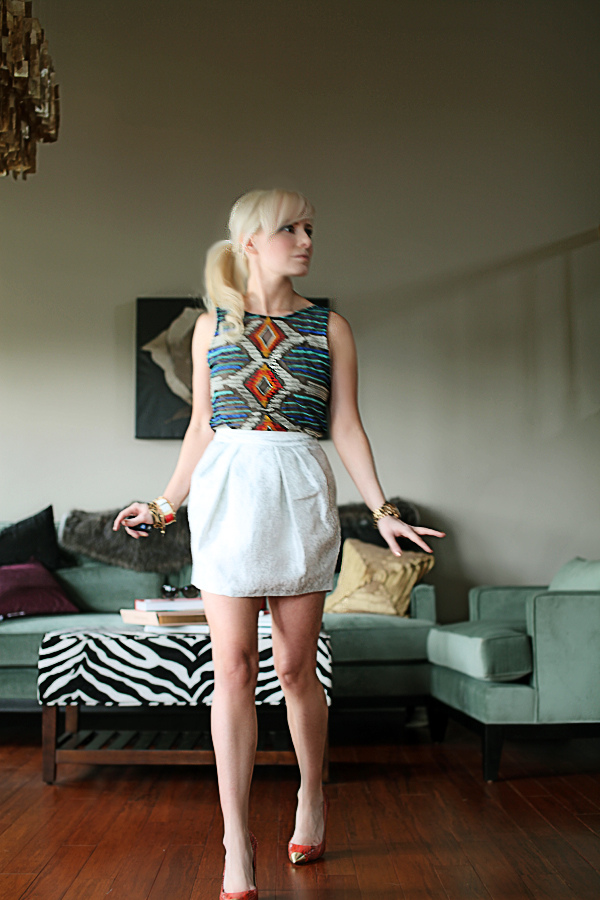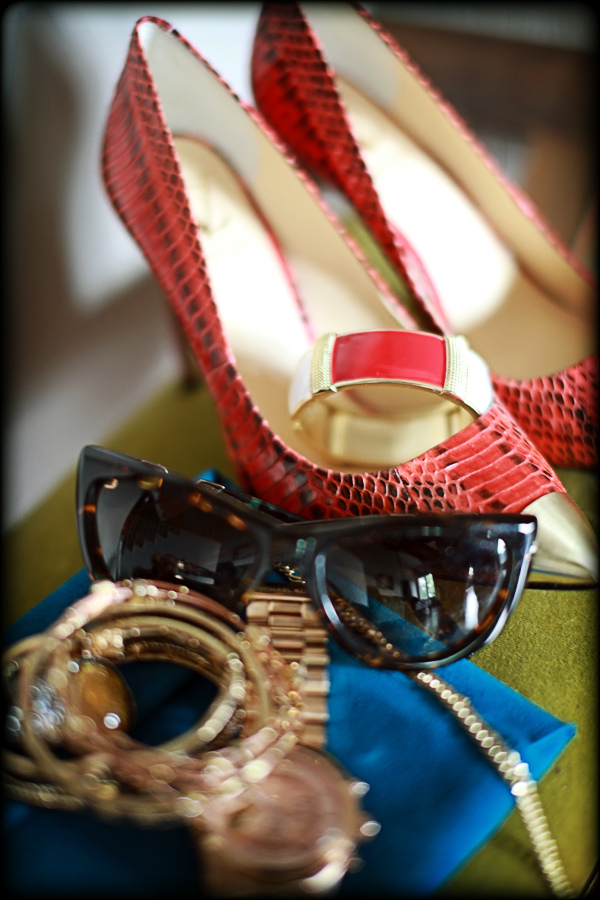 Are you guys rocking the "feature nail" trend? What's your favorite way to wear it? Share in the comments!