Outfits Of The Yesterdays: Santigold + Sunny, Sunny Sundays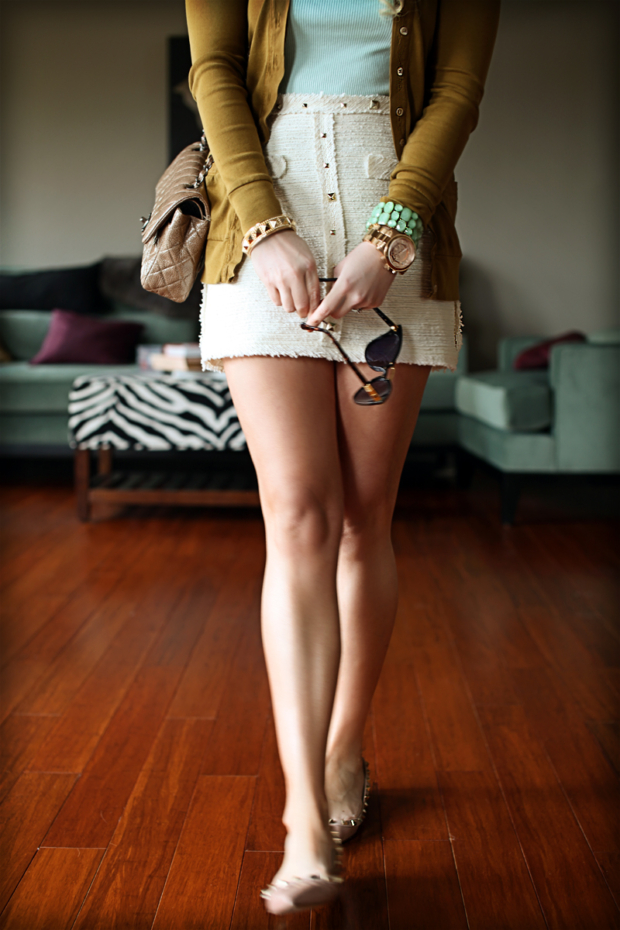 ♫: Fame – Santigold
Oh, hello. Life has been a little crazy lately, so I apologize for my lack of posting, but here are a few more outfits that I wore last week.
We had the pleasure of catching Santigold at the Ogden last Tuesday night, and it was so good! So good. I used to go to lots of concerts in my late teens and early 20's, often road-tripping with friends up to Minneapolis or down to Omaha, and while I have seen lots of good bands…I think this was likely one of my favorite concerts. Don't get me wrong, nothing beats  Vanilla Ice playing at the South Dakota State Fair in Huron, South Dakota at the pinnacle of his super hot career when I was 9, but this was a good one.
It's at least in my top five. I had wanted to see Santigold for awhile now, and she definitely didn't disappoint. I (regrettably) did not bring my own camera, but thankfully heyreverb.com has some great shots up online from the show. Fringe shorts & cummerbunds abound–the energy at the show was audacious; live music is always so good for the soul:
(Dance, dance. Photo source: heyreverb.com)
We all hit up D Bar to properly stuff our faces before the show, and if you're a fellow Denverite reading this blog that has yet to try it–go!  We hit it up a lot last summer/fall, and while it had been a few months since I had last imbibed in some "ch ch ch churros!" and vanilla bean lemonade, it was just as delicious as always. I like D Bar because it's great both as a romantic little date spot and as a place to hang with a good group of friends. While there isn't a whole lot of seating, the seating that is there is cozy, intimate, and mellow–if you can get it.  Love.
On to the outfits. The first outfit below is what I wore to the concert. I have no idea what I'm doing in the second photo, I didn't even realize that I could still bend my knee that way nor do I recall actually taking that particular photo, so.
One of these days I'm sure that I will look back and totally miss the days where I could take super over-indulgent pictures of myself posing like a drunk flamingo. Just as my gramma always says.  Getting old is fun!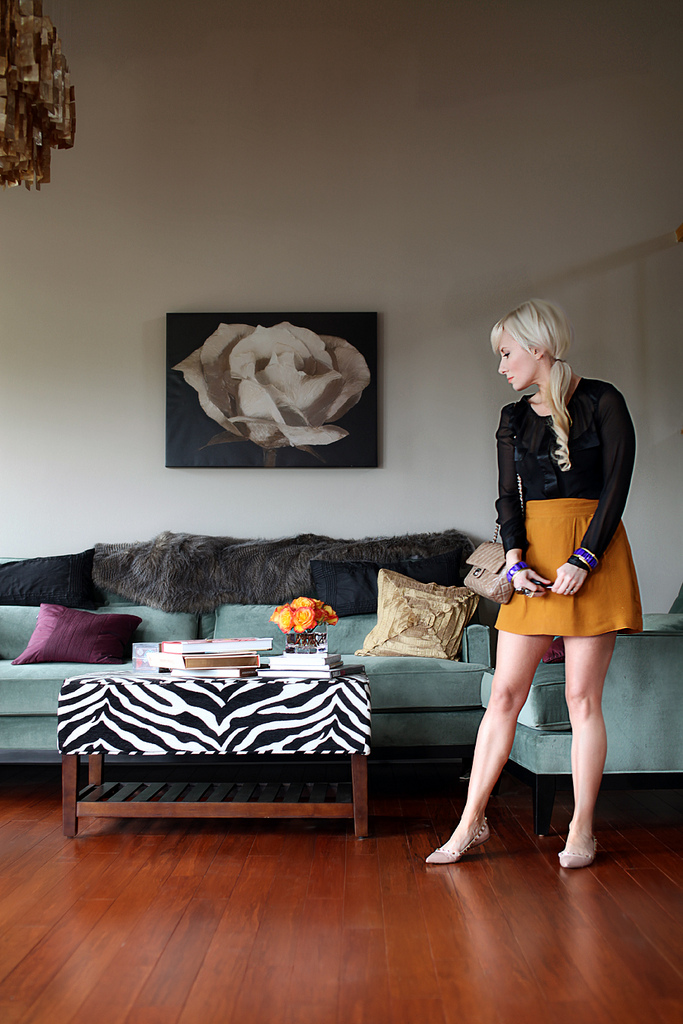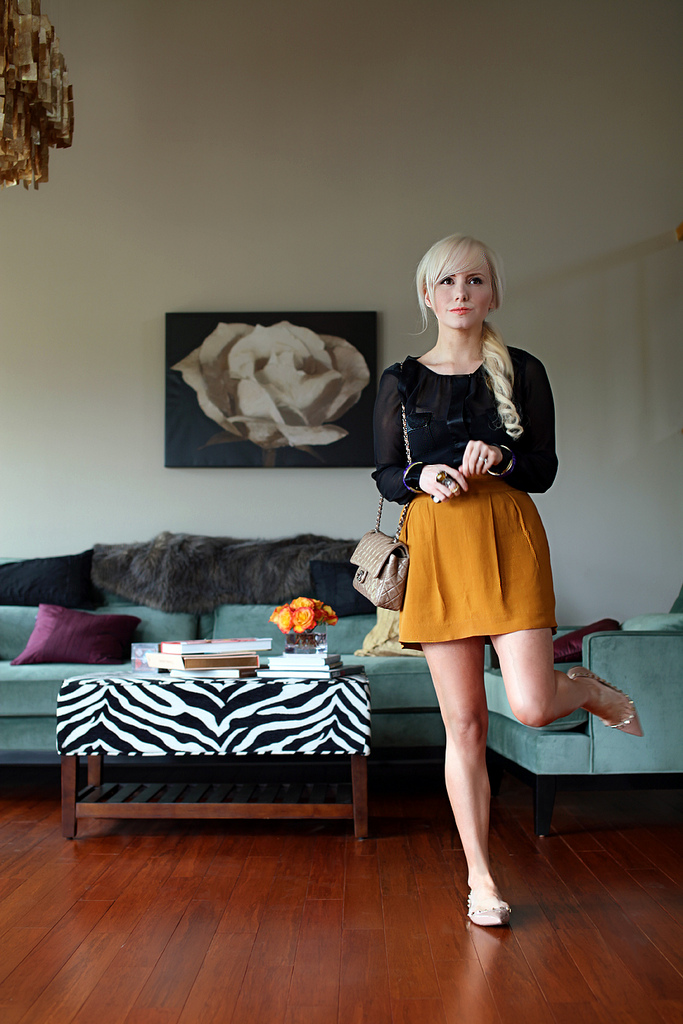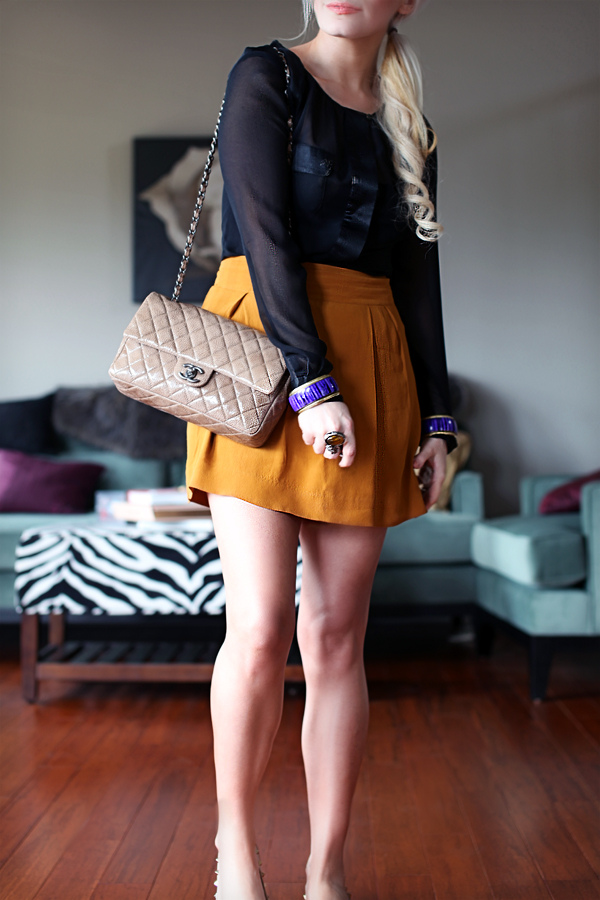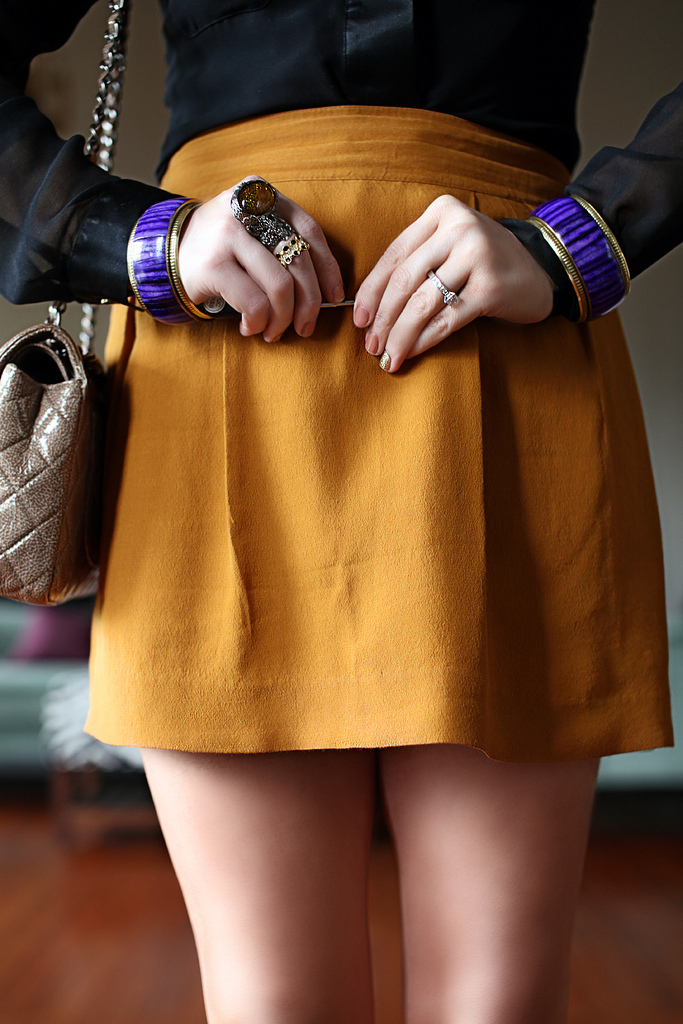 And the next outfit is what I wore for a casual Sunday lunch out.  Because of Lupus, I'm not supposed to be in the direct sun for extended periods of time (UV rays cause me to flare + break out into painful rashes, fucking awesome), so I often try to keep my upper-half covered up even on warmer summer days.  I do like wearing shorter skirts and shorts to balance it out so I don't overheat though, as I like to think that the sun rays can't hit quite as hard down that way since I'm so short (a flawed theory I'm sure, but I rarely lollygag in the direct sun anyhow), and to avoid any scandalous moments with the shorter skirts I often layer a pair of thin, cotton/jersey shorts underneath.
My favorite pair to wear is a pair of "normal" shorts that I bought at Urban Outfitters about two years ago (you can see them on me here in a really old photo)–they are just the right thickness and length to keep things adequately covered without being bulky. They also have a good un-underwear-ness about them, so they don't look too risque or weird if accidentally seen in a gust of wind. While the UO shorts that I own are no longer available to purchase, try looking around for athletic shorts/yoga shorts that don't have drawstrings. This pair by MPG at Amazon would work well, too!
And if you love the Michael Kors Rosegold watches but hate the pricetags, I just found an interesting little "inspired by" of the watch I'm wearing below at Endless for around $38. I'm not familiar with the brand so I can't vouch for the quality or craftsmanship, but it's definitely a look for much, much less.. Woohoo: