Outfit Of The Day: A Pretty Peplum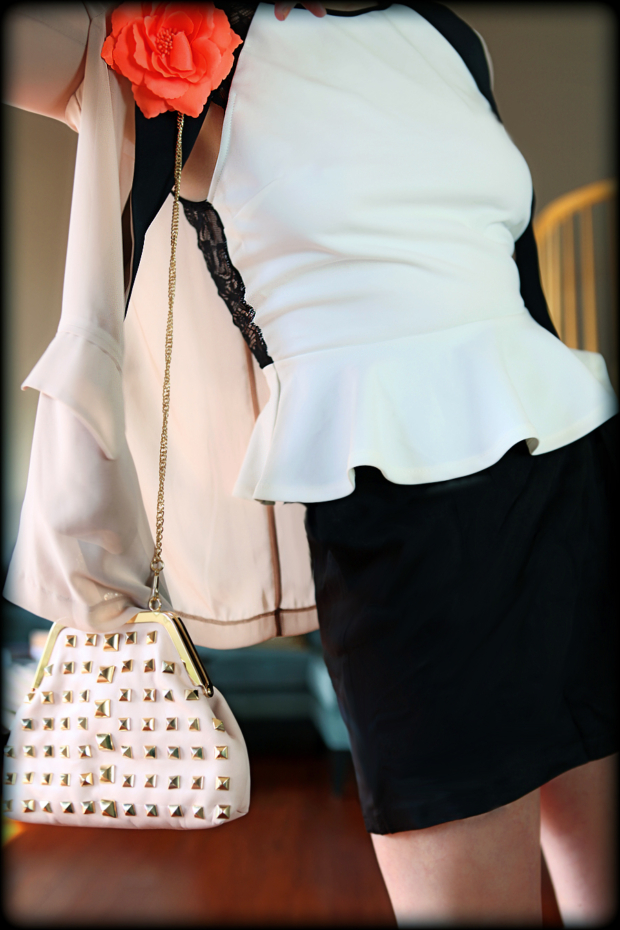 ♫: Resolve – Nathan Lanier
Peplums are all the rage at the moment, which I will admit I initially found to be….well, odd.  Weren't they just in? Two seconds ago? Didn't I just clean out my closet and donate a bunch of ruffly-waisted things, figuring that trend had sailed? Next we will be declaring crazy things like "in: pants! out: not wearing pants while still wearing pants that don't look like pants but actually are pants!" and then my head will blah-blah-blah explode. (But I will still blog about it like a cranky old woman, anyway.)
Oh well, I am not complaining. I happen to really like peplums due to my odd little body, as they accentuate a waist where there is none. And while they are a little bit like a push-up bra in their magic-working, I've yet to hear a dude be disappointed once the basque comes off ("WHERE ARE HER HIPS? YOU'RE SAYING…IT WAS JUST…A RUFFLE?!!"), nor are their legions of Yahoo! Answers pages dedicated to the disappointment of a falsely-advertised fake and fussy frill. (Yet.)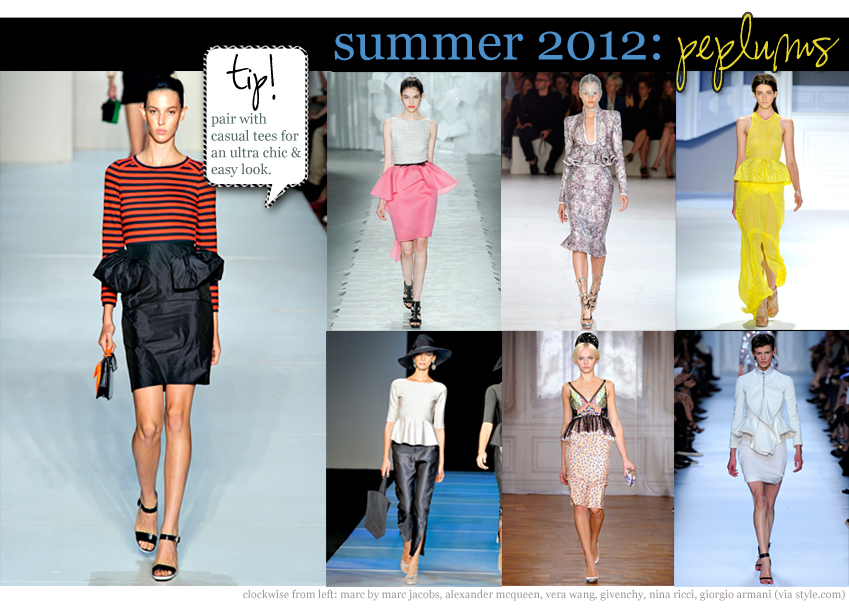 I grabbed the top that I am wearing in my outfit below from Topshop a few days ago, and wanted to get a quick post up about it because Topshop has free shipping on all orders (but only through tonight).  I have been seeing a lot of white + black lace combo tops lately, and after falling in love with this fierce little Peter Som top, I was happy to find a few more wallet-friendly options at both Topshop and Express.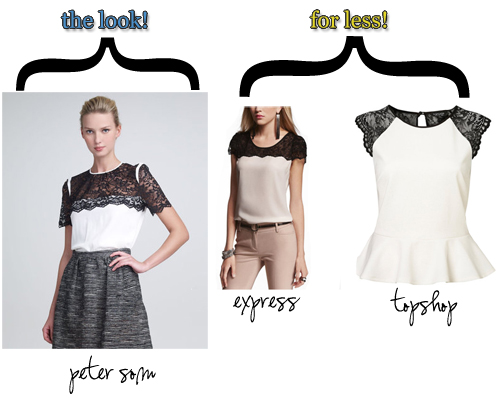 I threw the outfit below together in just a few seconds, and while I think the top would look better with a colorful skirt or skinny pants, this will at least give you a general idea as to how it looks & fits. I think it runs a bit big for a Topshop top (I went with the US4, but could have done a US2), and the thick knit fabric provides a good amount of stretch which makes the top comfortable to wear. It runs a little short through the body, so taller girls might have some problems with it, and has a total length of about 19″ from the highest point of the shoulder to the bottom hem when worn.
But all in all it's a gorgeously unique top–look for it in lots of upcoming outfits soon! ❤
Are you guys (still) rocking peplums? What are YOUR favorite ways to wear them? Share in the comments!
---