Outfit Of The Yesterday: Supper, Supper, Supper-time.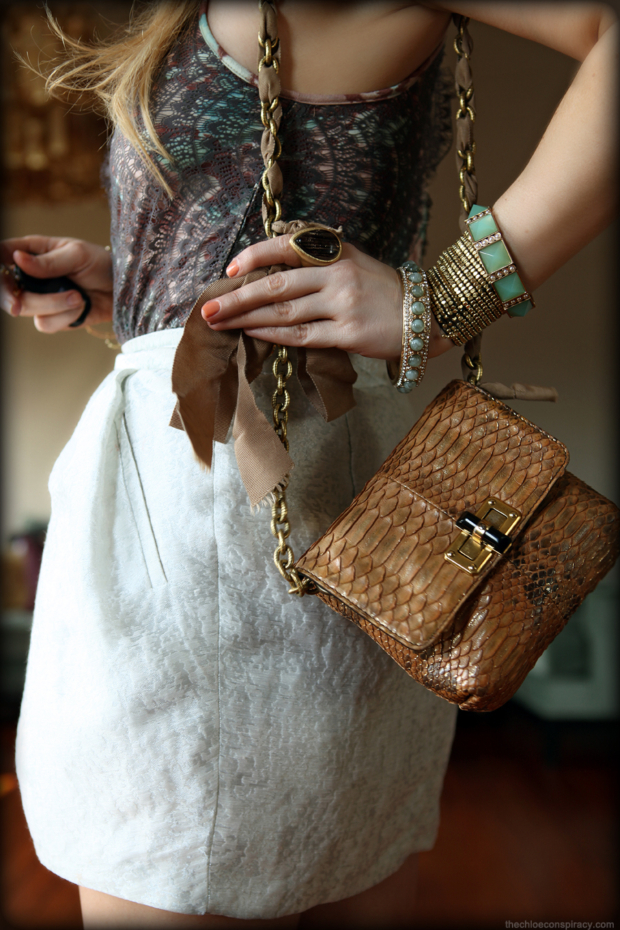 ♫: Yeah Yeah Yeah – The Sounds
Watching two extra pups over the past week did little to quench my unhinged urge to add more to our OWN brood, but towards the end I was .02 seconds away from slapping a stamp on this little muppet and sending her around the world a la Amelie's Traveling Gnome. She certainly had the popping up in every photo I took last week down pitty-pat: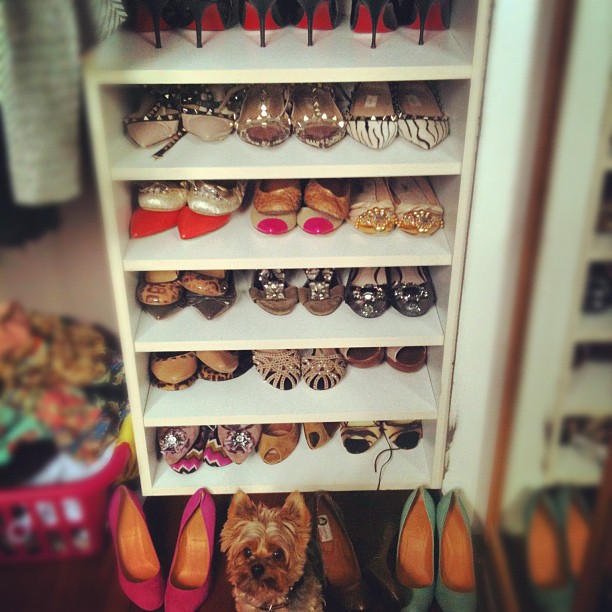 Only she would be a very hungry traveling gnome, hence her impressive display of giving me the STARE-OF-GIMME-SUPPER DEATH in every single photo below. It was 11:00am.
(Supper isn't until 5:00pm.)
Anyway! This is what I wore on the 4th of July, my own version of a non-fancy firework. We actually didn't get any fireworks here in Colorado due to fire restrictions, so it was pretty much me spinning around the dark Taco Bell parking lot at midnight with a group of friends, really fast, daring the (shush, you eat them too!) Doritos Locos Tacos in my belly to do something impressive.
It was risky, it was thrilling, and it was dangerous–as Highlands Ranch always is…so very late at night.
We also caught Bernie at the Chez Artiste, which was pretty darn funny and ripened my crush on Shirley Maclaine X 10000. Who knew?
Jacket: J Crew, old (similar at F21) (another option by AG Adriano Goldschmied, on sale) (last worn here)
Top: Anthropologie Sea Drift Tank (buy it here) (also comes in navy/black!) (similar here, layer your own tank underneath!)
Skirt:  Zara (buy it here) (similar at Mango) (similar at ASOS + take 10% off w/ code "EXTRA10") (similar under $50) (last worn here)
Turquoise Bangles: Forever 21 (buy them here) (similar here) (last worn here)
Rosegold Bangles: Seasonal Whispers  (buy them here) (similar here under $50) (last worn here)
Ring: Rivka Friedman, old  (similar at Endless) (similar at F21)
Shoes: Valentino Rockstud Flats in Blush (buy them here) (also available at Nordstrom) (similar here) (a quirky option by MBMJ) (last worn here)
Bag: Lanvin Happy Mini Pop in Gold Python (similar here) (similar under $200) (last worn here)
Nails: Chanel Le Vernis Nail Colour in June (buy it here)
---