Everyone Is An Influencer: Curate, Share, Style, and Earn With Beso (+ Receive $5 and 3 Chances To Win $100, Too)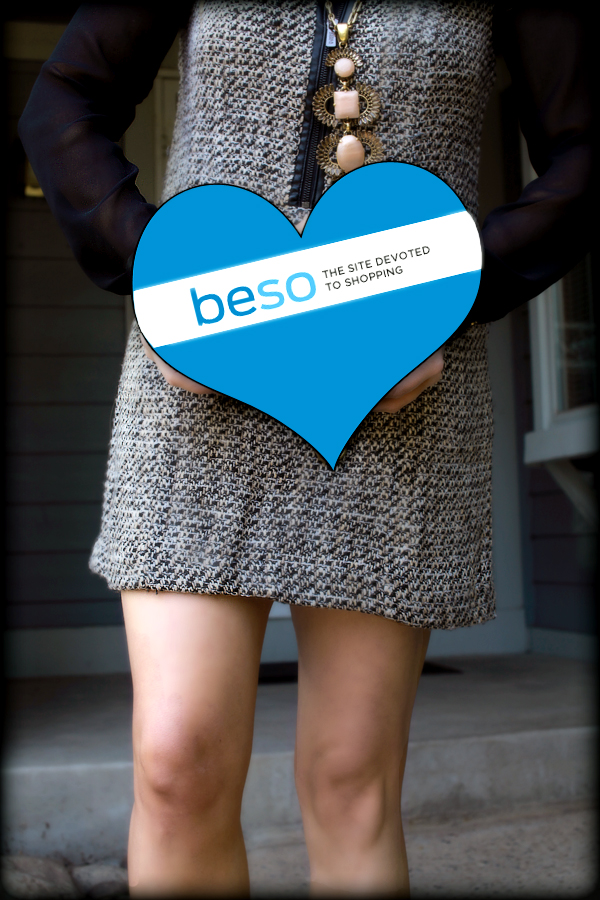 Calling all you guys that love fashion, style, and sharing your favorite things by blog, Facebook, Twitter, and Pinterest: I have teamed up with Beso, a sweet little company that believes all fashion lovers can be fashion & style "influencers", and now readers of The (Chloe) Conspiracy can curate, style and share what they truly love–and be rewarded for doing so. Full details on what this new program is about (and how to use it, of course!) are below.
BESO: THE COMPANY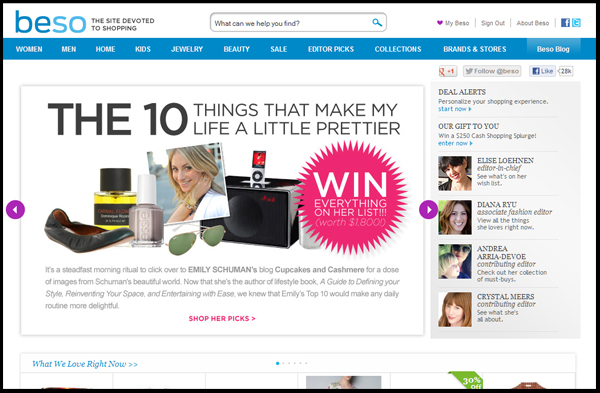 There is no doubt that the world of fashion & style blogging has changed a lot over the past several years, and one of the things I love most about it is that it has given women (and men!) everywhere a chance to creatively express themselves in ways that simply did not exist a few years ago. We now have the means to easily connect with others all over the world that share our exact same loves and interests–so sweet.
Beso.com is definitely one of my favorite ways to do this. Beso is a lifestyle-centric shopping search engine and publisher program (similar to Shopstyle and Rewardstyle) that powers some of the most influential blogs on the internet. They have worked with and featured top-notch bloggers, stylists, and celebrities (like fashion designer Rachel Pally, Emily Schuman of Cupcakes and Cashmere, jewelry designer Jennifer Fisher, founder of Lucky Magazine Kim France, creative director of Loeffler Randall Jessie Randall, and Mike Farah of Funny or Die–just to name a few).
While Beso's shopping search engine aggregates products from many big-name retailers (think Nordstrom, Neiman Marcus, GAP, Old Navy, Piperlime, J Crew, Net-a-Porter, and Zappos), they also strive to showcase products from smaller, lesser-known retailers as well–bonus!
EVERYONE IS AN INFLUENCER (HOW BESO REWARDS WORKS)

So! As I mentioned above, Beso is both a shopping search engine and a publisher/affiliate program. And now they are launching a new, much-easier-to-use program that is now open to all bloggers, publishers, and social media users.
Like the majority of fashion & style blogs on the internet, I use publisher programs to help power the content and information that I provide on this blog. I have actually been using Beso on this blog for a few years now and they're a fabulous company–so I was happy when they asked for my help with launching the new program & spreading the word.
With Beso Rewards, users can search and shop favorite brands on one centralized location, tag and save favorite products to shop now (or later), receive deal alerts for when favorite items go on sale (very cool), discover fellow fashion & style lovers with similar interests, create collections to easily share on blogs (or via social media) with others, and have the chance to generate revenue if others like what you are sharing (see full details on that here).
Sign Up WITH BESO REWARDS & GEt $5

So! All you need to do is sign up, click around the website, and start sharing. For two weeks only, brand new Beso Rewards users will automatically receive $5 (deposited into their Beso.com accounts) for signing up and using the program. Here's what to do:
Once you have signed up, please leave your Beso.com username in the comments below. For example, my username is "thechloeconspiracy" (you can see my Beso profile as an example here).
Then begin sharing!
When someone likes and clicks on whatever you have shared (driving at least one visit to Beso), you will receive $5 in your account from Beso as a bonus to get started. Make sure that you are logged in to your Beso account so you will receive credit for the click! And better yet? When you leave your Beso.com username in the comments below, you will also be automatically entered for a chance to win one (1) of three (3) $100 prizes.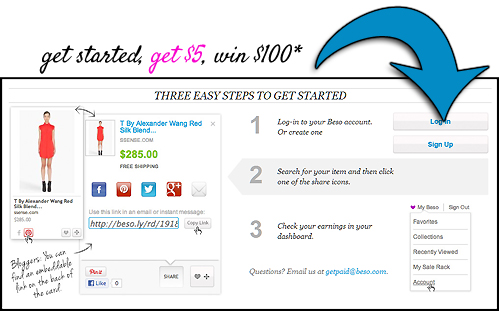 & ALWAYS IMPORTANT TO KNOW…
Have more questions about this contest or about how Beso Rewards works in general? Please see this FAQ list, and don't hesitate to e-mail getpaid@beso.com with any questions & concerns that you may have that are not answered on the FAQ list–they are a fabulous company & always quick to answer e-mails. This offer will end Tuesday October 30 at 11:59 pm EST. This program and contest is open for US-residents only. Entrants must leave their Beso.com username and have shared an item of their choice to be eligible for these prizes, failure to do so will result in disqualification for the prizes. Three (3) winners will be selected at random to win $100, and winners will be notified via e-mail. The $100 prizes will be distributed into the Beso.com accounts belonging to the winners, available for with drawl via Paypal or check. Prizes are non-transferable and will be rewarded within 45 days of the contest's end. While this post contains sponsored content, thoughts and opinions expressed in this post are, as always, absolutely my own.
PS – Are you new to publisher & affiliate programs? Alteration's Needed & CAPFABB both have excellent posts about understanding these programs, explaining how they work, and tips for figuring out which ones work best with your blog and/or social media presence.
That's it! Make sure to like Beso on Facebook & follow Beso on Twitter and Pinterest for further tips, tricks, information, and style inspiration. Have at it, and as always–happy shopping, you guys!
---