15 Steals & Deals Under $50: Awesome Autumnal Accessories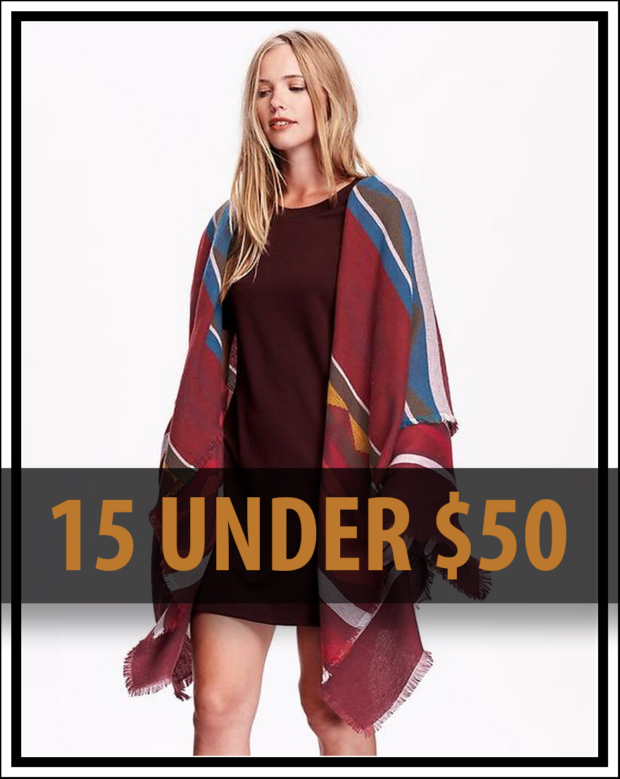 Looking for an easy and budget-friendly way to refresh your closet this fall? A new season doesn't have to mean a whole new wardrobe–adding some new accessories is any easy way to breathe new life into your old favorite coats, jackets, sweaters, dresses, and jeans!  Check out this week's 15 favorite picks all under $50…(& click on any picture below to shop that item, too!).

1. Fringed Messenger Style Bucket Bag  2. Tie-Back Wide Brim Hat  3. Patterned Flannel Blanket Scarf 4. Wine Waterfall Sleeveless Jacket  5. Double Ear Cuff 6. Aerie Vest Cape  7. Oversized Scarf In 70s Stripe With Basket Stitch Edge  8. Blu Bijoux Crystal Gold Teardrop Earrings 9. Flat Shoes with Tassels  10. 50mm Round Retro Sunglasses  11. Aria Necklace by 31 Bits  12. Faux Leather Band Fedora  13. Moondance Drop Earrings  14. Black Nora Leather Satchel  15. Marieta Ballet Flats
*Discounts listed are good for a limited time only. Don't forget to check out The Big Daily List of Sales & Deals for up-to-date coupon codes & discounts for most of the retailers featured above, too!