Outfit Of The Yesterday: The Banana Republic High/Low Sleeveless Turtleneck (& Some Humble Pie)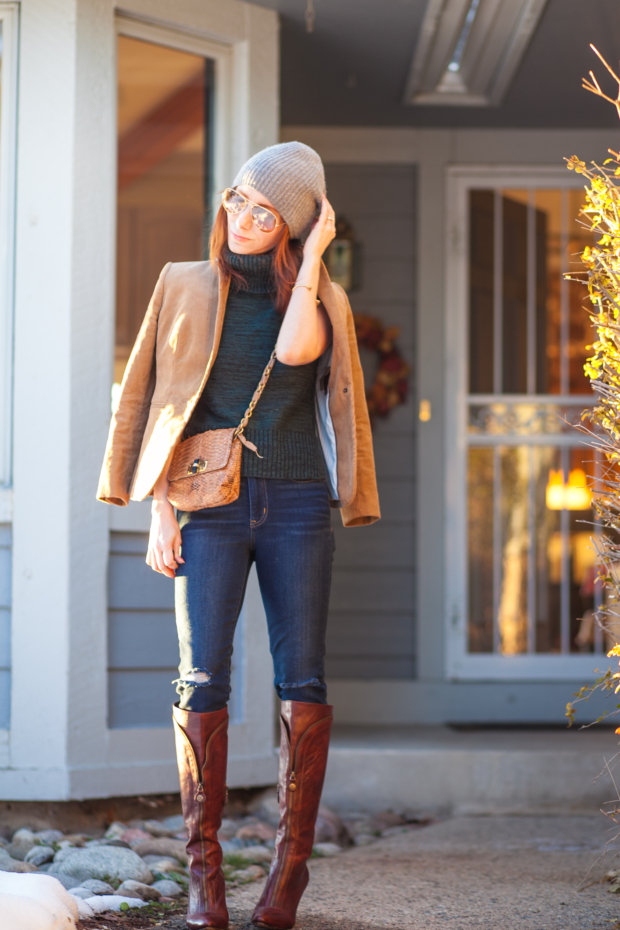 I apologize for disappearing from the outfits again for a bit! I came down with the stomach flu, which yikes. There's nothing like the full-tilt horror of realizing you may or may not be healthy enough for one of the most delicious festive food-fests of the year–the official kick-off to an entire month of fancy food fêtes, really. But I'm feeling better! Much better. Whew.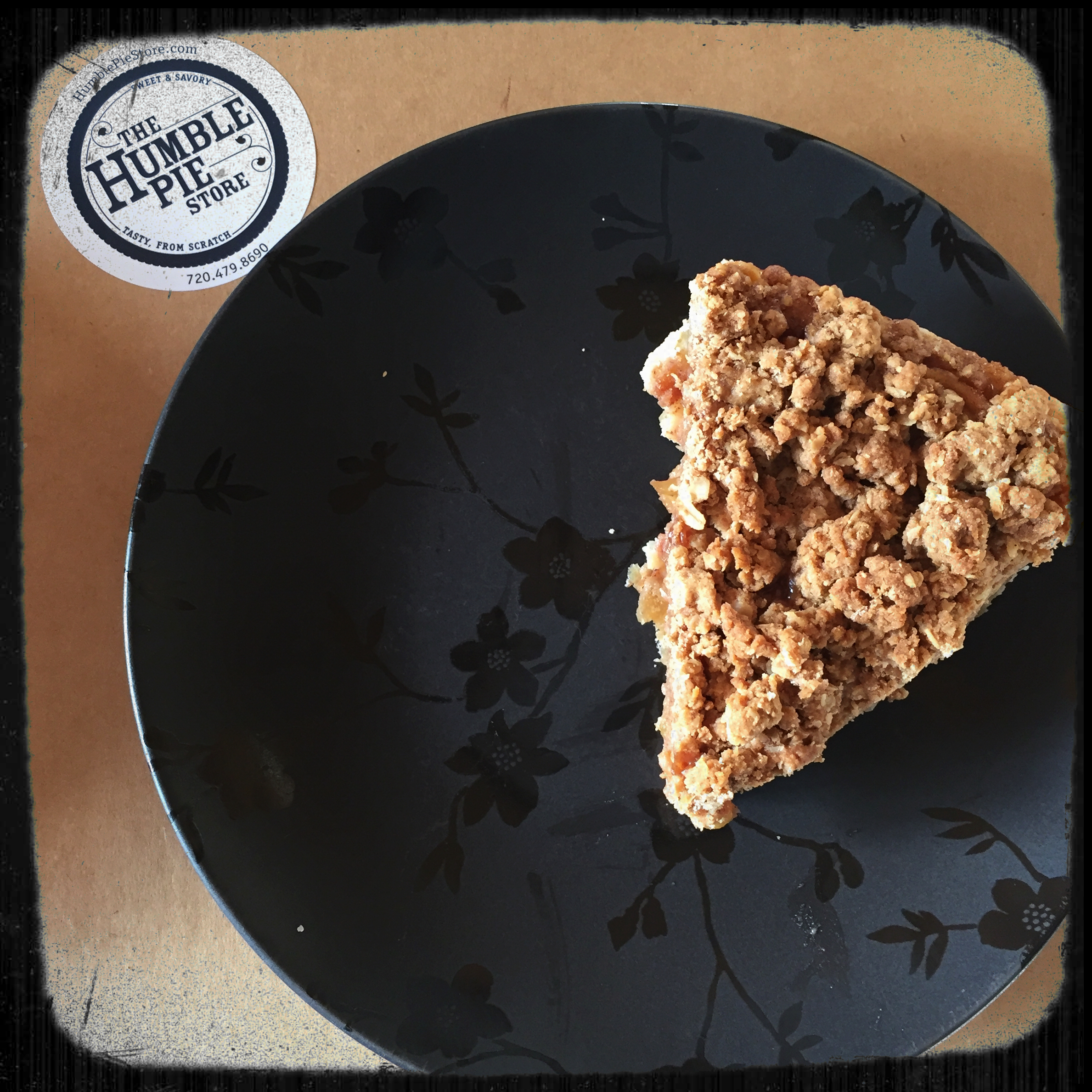 My husband and I were in charge of bringing the dessert to Thanksgiving this year, so we ordered a pie from The Humble Pie Store. I was excited to give them a try–I never did have the chance to check them out in their old brick & mortar when it was still open, but every year they still do a pop up for holiday pies. It was delicious! We went with the Salted Caramel Apple Crumb pie–it was flakey, topped high with nicely spiced oatmeal crumbles (I love a good crumble), and tasted exactly like how your favorite Christmas candle smells. They're working on opening up a new location soon (that will also serve Sweet Action Ice Cream & cocktails) and ooh. Can't wait.
On to an outfit! I grabbed the sweater that I'm wearing below recently on sale from Banana Republic, and I definitely dig it. I adore turquoise blue & green hues, so I was happy that the color was just as stunning in person as it was online. It's also a great weight–thick enough to be structured and warm, but thin enough to still work well with layers. Want to grab it for yourself? It's currently on sale for $36 with code BRFRIDAY (and comes in three more colors!)–I'm wearing it in a petite and it runs true to size.
Hope you guys had a great Thanksgiving!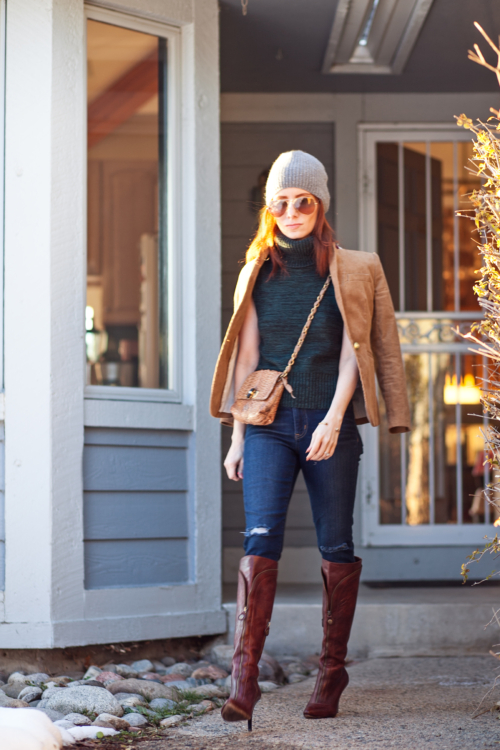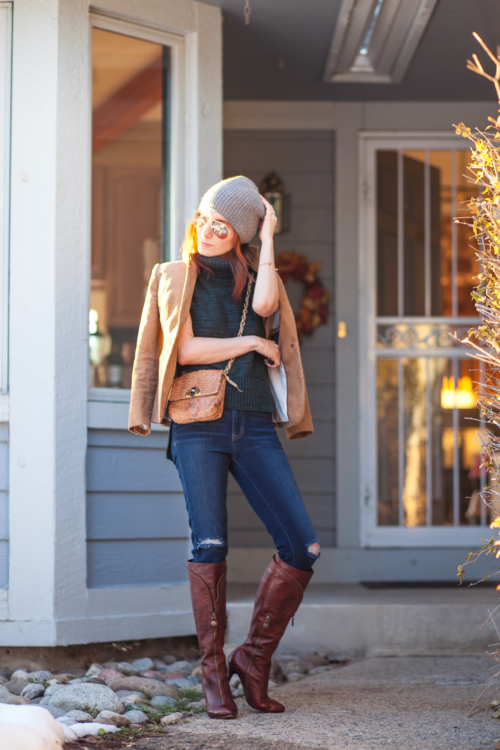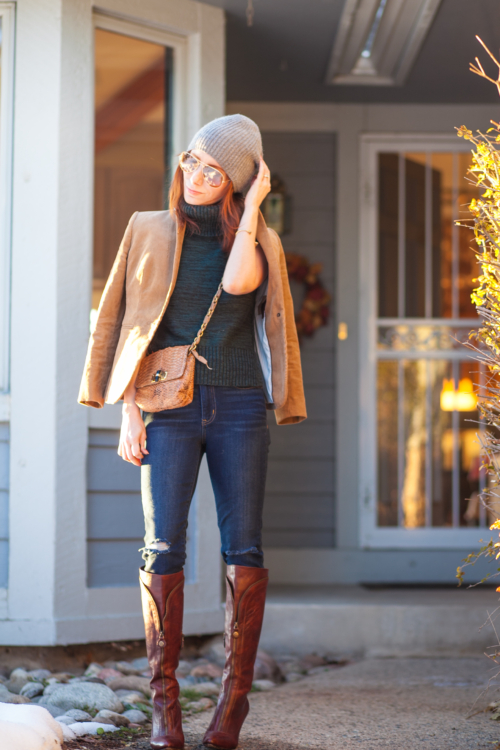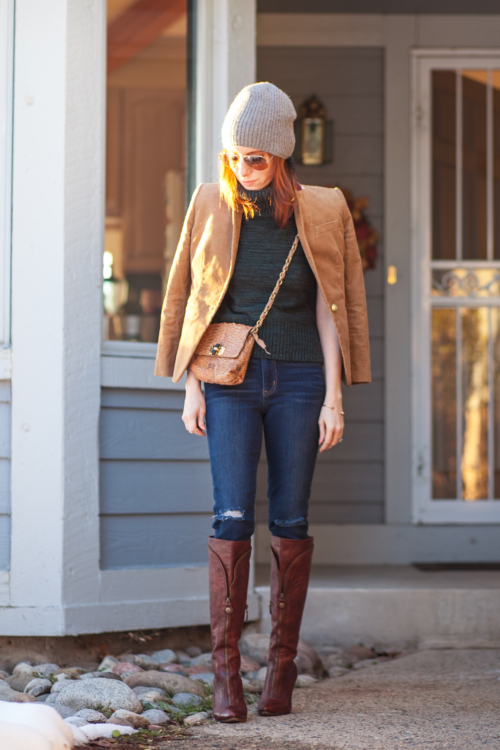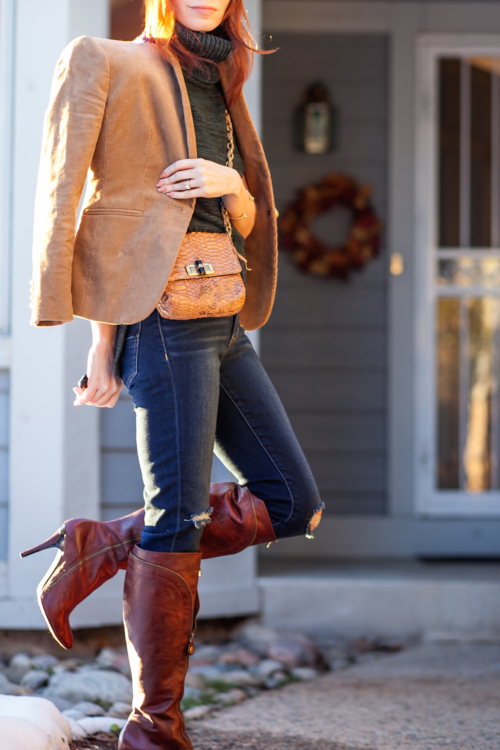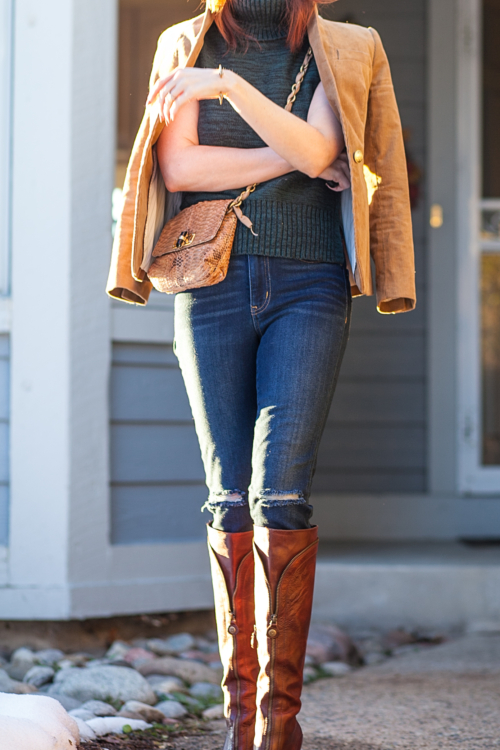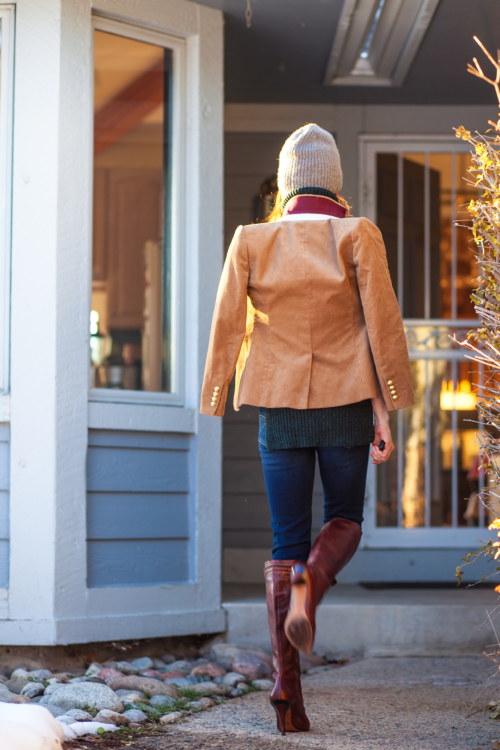 BLAZER: Corduroy Campbell Blazer (buy it here) (similar here) (similar on sale) (similar here)
SWEATER: Banana Republic (buy it here) (comes in more colors here)
JEANS: American Eagle Outfitters, old (similar here) (similar here) (similar here under $50)
BEANIE: J Crew Factory, old (similar under $50) (similar under $25)
SHOES: Modern Vintage, really old (similar here) (similar here) (similar here – 50% off) (& a stunning splurge here)
BAG: Lanvin Mini Happy in gold, old (similar here) (similar here) (similar here) (similar here)
SUNGLASSES: Ray-Ban Mirrored Large Aviators (buy them here – now 30% off)
*And don't forget to check out The Big Daily List of Sales & Deals for up-to-date coupon codes & discounts for nearly all of the retailers featured above, too!