Tory Burch: Take An Extra 30% Off On All Sale Items & Markdowns + Get Free Shipping On All Orders – Limited Time Only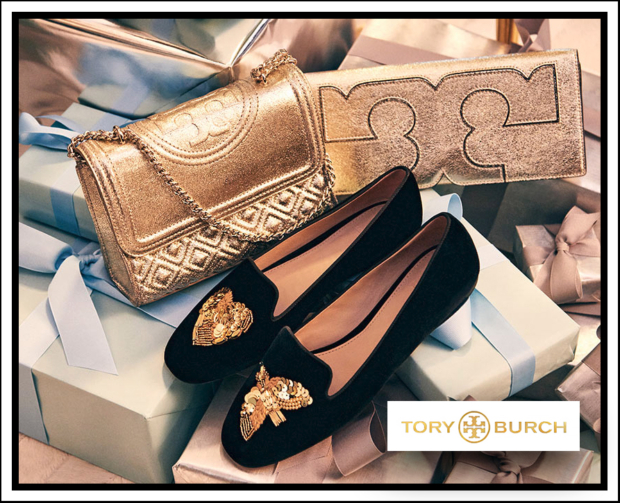 Tory Burch is having a big semi-annual sale, and now for a limited time only shoppers can take an extra 30% off on all sale items & markdowns! All orders get free shipping, too. Full details, codes, and a few quick picks to check out at this sale are all below…

THE DEAL: Take an extra 30% off on all sale items & markdowns. Shop the entire sale here. | code: EXTRA30
THE DEAL: And get free shipping on all orders too, no minimum purchase required. See site for full details!
1. Peace Crossbody Bag   2. Ivy Leopard Hobo  3. Vilette Small Tote  4. Tassel Mini Saddlebag  5. Fleming Tote  6. Ivy Patent Crossbody  7. Duet Chain Flower Convertible Shoulder Bag  8. Robinson Large Zip Tote  9. Vilette Medium Duo Zip Wallet  10. Crinkle Metallic Zip Card Case  11. Scallop T Metallic Card Case  12. Marion Embossed Metallic Cosmetic Case  13. Jolie Riding Boot  14. Sidney Boot   15. Elizabeth Over-The-Knee Boot  16. Orsay Calf Hair Bootie  17. Gemini Link Flat Bootie  18. Sidney Bootie  19. Gemini Link Printed Bow Pump  20. Huxley bootie  21. Caspian Bow Blouse  22. Courbette Dress  23. Caspian Tunic  24. Musee Dress  25. Sgt Pepper Jacket  26. Caspian Dress  27. Marisol Skirt  28. Bourdelle Tunic Dress   29. Stone Wreath Statement Drop Earrings  30. Gemini Link Stripe Hat  31. Large Round Glam Sunglasses  32. Chevron Sunglasses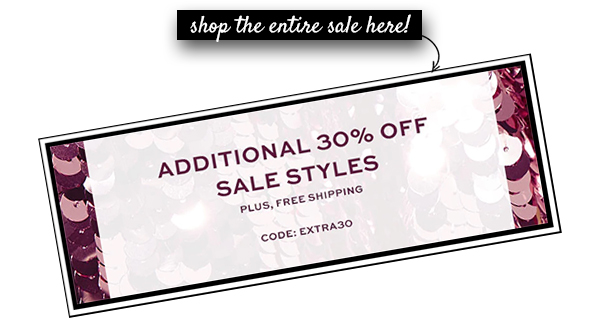 This offer ends January 9th & while items last; happy shopping!