Ann Taylor: Take 40% Off On All Tops & Sweaters (Including New Spring Arrivals) + Take $40 Off On Most Purchases of $100 – Limited Time Only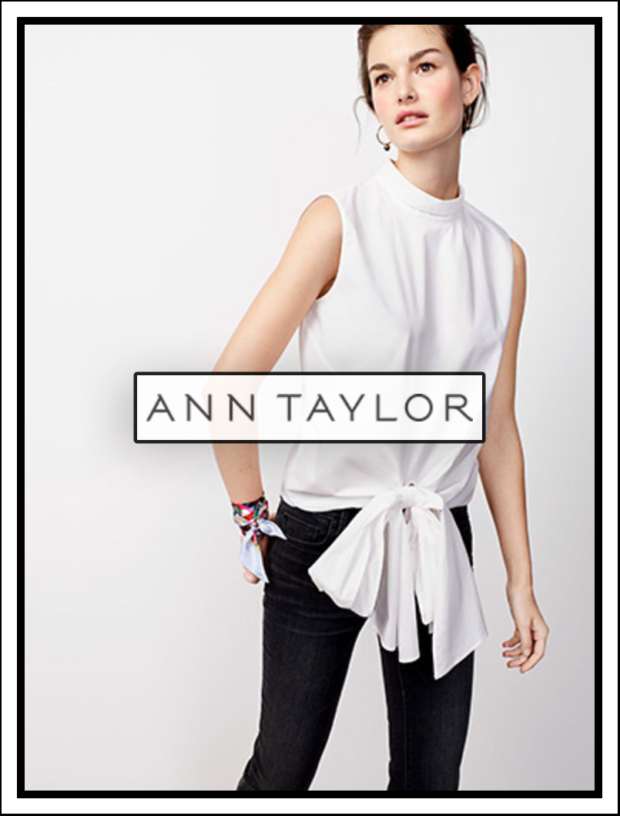 Ann Taylor is having a sweet little weekend sale, and now through Sunday shoppers can take 40% off on tops & sweaters–including new spring arrivals! Shoppers can also take $40 off on full-priced purchases of $100–full details, codes, and a few quick picks to check out at this sale are all below…

---
THE DEAL: Take 40% off on all tops & sweaters. Shop the entire sale here. | code: WEARNOW
THE DEAL: Or take $40 off on full-priced purchases of $100. Shop the entire sale here. | code: ANNT1EF
THE DEAL: And take an extra 50% off on all permanent sale items & markdowns! No code required. Shop the sale here.

1. Off The Shoulder Ruffle Sweater  2. Cold Shoulder Belted Dress  3. Cascading Ruffle Top  4. Stripe Off The Shoulder Sheath Sweater Dress  5. Off The Shoulder Ruffle Top  6. Flounce Shoulder Sweater  7. Striped Sweater Pencil Skirt  8. Tie Waist Sleeveless Blouse  9. Cold Shoulder Flounce Shirt   10. Tie Waist Tunic Tee   11. Sleeveless Vest  12. Cold-Shoulder Tie Waist Top  13. Off The Shoulder Tie Sleeve Top  14. Tiered Full Skirt  15. Fluted Striped Skirt  16. Striped Ruffle Off The Shoulder Top  17. Jungle Floral Silk Little Scarf  18. Pearlized Velvet Choker  19. Ezra Suede Tassel Sandals  20. Spring Crystal Baguette Earrings

1. Lacy Pleated Tee (now $30) 2. Ruffled Pencil Skirt  3. Striped 3/4 Sleeve Sweater  4. Bare Shoulder Blouse  5. Ribbed Ruffle Cuff Sweater  6. Coral Oasis Georgette Split Neck Blouse (now $25) 7. Bell Sleeve Sweater (now $25)   8. Kick Crop Pants  9. Striped Cinch-Waist Poplin Shirtdress  10. Shirred Hem Swing Dress  11. Flared & Striped Sweater   12. Coral Oasis Dress  13. Wave Pleated Skirt   14. Crepe Lace Up Blouse   15. Botanical Lace Pencil Skirt  16. Striped Wool Cashmere Sweater (now $10)  17. Rose Garden Scarf (now $20) 18. Esme Tassel Wrap Suede Sandals  19. Eryn Suede Pumps  20. Crystal Petal Pendant (now $15)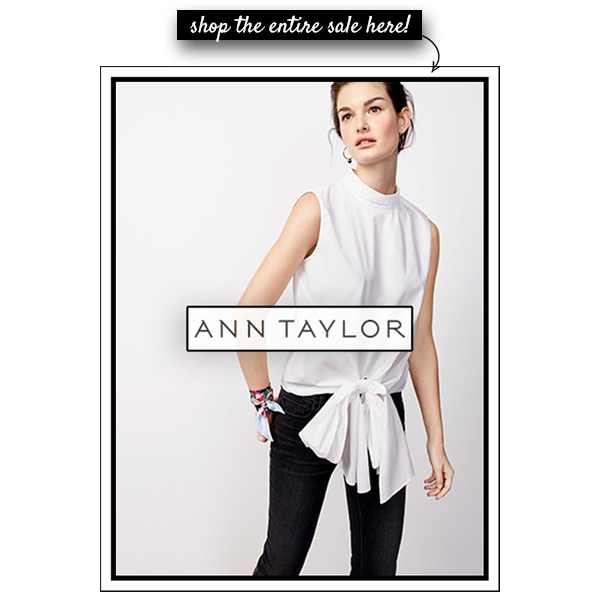 *some items may be excluded; see site for full details. Only one code may be used per order–codes cannot be combined or stacked. Offer good for a limited time only–happy shopping!