Bobbi Brown Cosmetics: Take 20% Off + Get Free Shipping On All Orders (& Receive A FREE Beauty Set Valued Up to $49, Too!) – Ends Tonight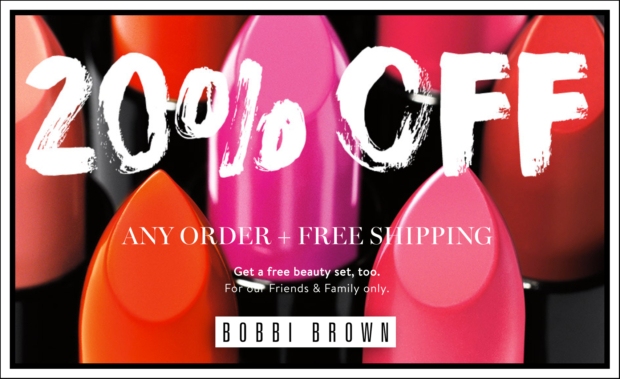 Bobbi Brown Cosmetics is having a big Friends & Family sale, but it's coming to an end in just a few hours! Shoppers have until 11:59pm PT tonight to take 20% off plus get free shipping on all orders–no minimum purchase required! Spend $85 and you'll receive a free beauty set (a $49 value!), too! Full details, codes, and a few quick picks to check out at this sale are all below…

---
THE DEAL: Take 20% off + get free shipping on all orders, no minimum purchase or code required! Shop the entire sale here.
THE DEAL: Spend $85 and you'll receive a free beauty set of your choice, too! No code required. Select your free beauty set here.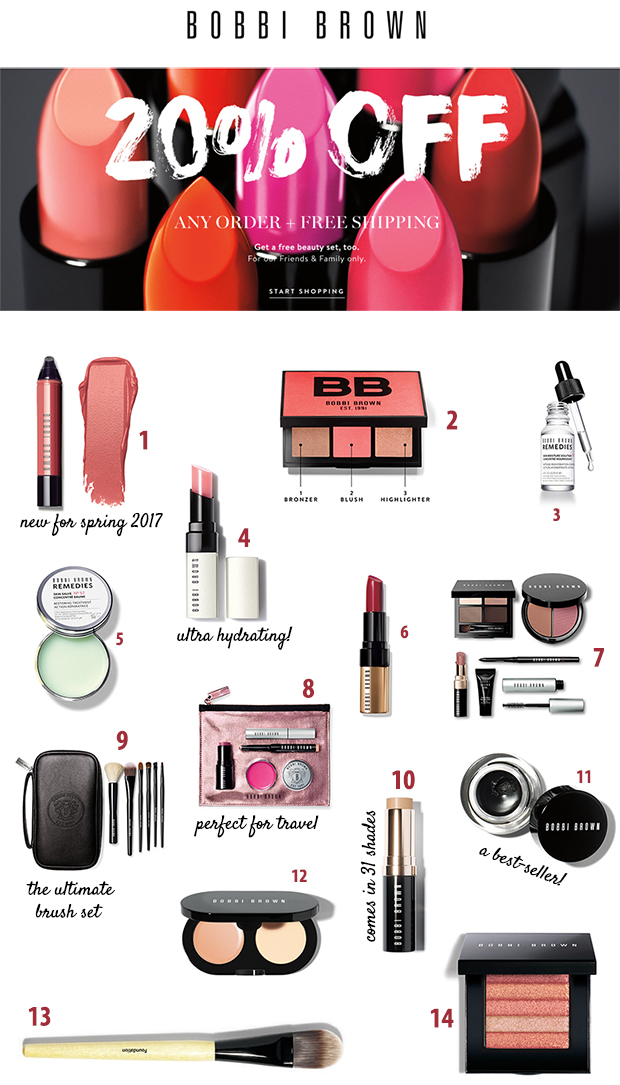 1. Art Stick Liquid Lip  2. Illuminating Cheek Palette  3. Skin Moisture Solution No. 86 Intense Rehydration Compound  4. Extra Lip Tint  5. Skin Salve No. 57 Restoring Treatment  6. Luxe Lip Color   7. Style File Work It Eye Cheek & Lip Tint  8. Off Duty Eye, Cheek & Lip Kit  9. Classic Brush Collection  10. Skin Foundation Stick  11. Long-Wear Gel Eyeliner  12. Creamy Concealer Kit  13. Foundation Brush  14. Shimmer Brick Compact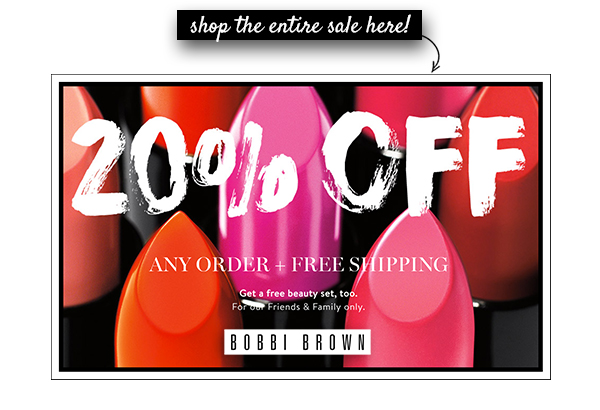 *some items may be excluded; see site for full details. This offer ends at 11:59pm PT–happy shopping!