Ella Moss: Take 30% Off On Any 2 Items (Including Sale Markdowns) + All Orders Ship Completely Free – Ends Soon!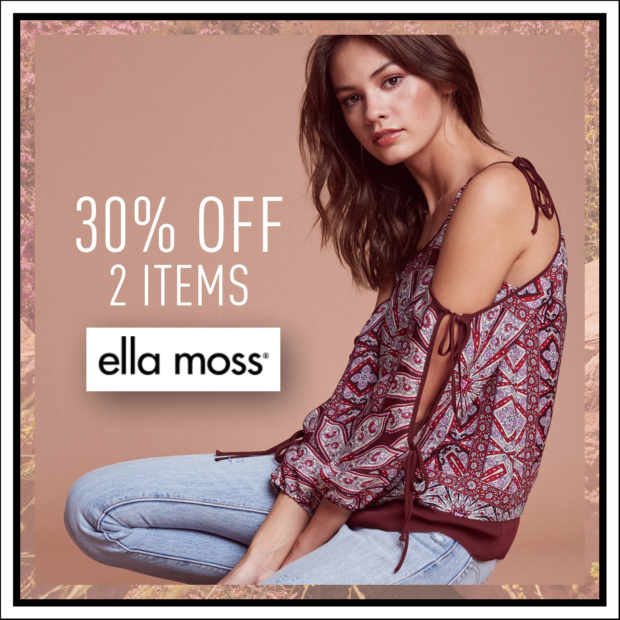 Ella Moss is having a big weekend deal, but it's coming to an end soon! Shoppers have only a few hours left to take 30% off on any two items–including brand new fall arrivals & already-on-sale items, too! Full details, codes, and a few quick picks to check out at this sale are all below….

THE DEAL: Take 30% off when you purchase any two items. Shop the entire sale here. | code: MAKEIT2
THE DEAL: And get free shipping on all orders, no minimum purchase or code required. See site for full details.
Check out in new fall arrivals + TAKE 30% OFF:
& already on sale for extra savings + 30% OFF: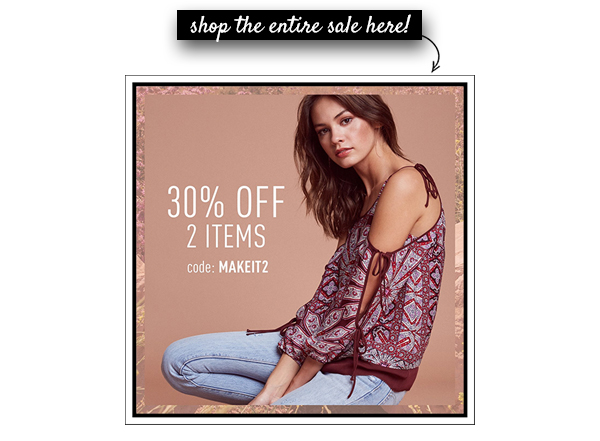 *this offer ends 8/20/2017 at 11:59pm PT; happy shopping!