(DEAL OF THE DAY) Milly: Take 25% Off + Get Free Shipping On All Orders At The Friends & Family Sale – Ends Tonight!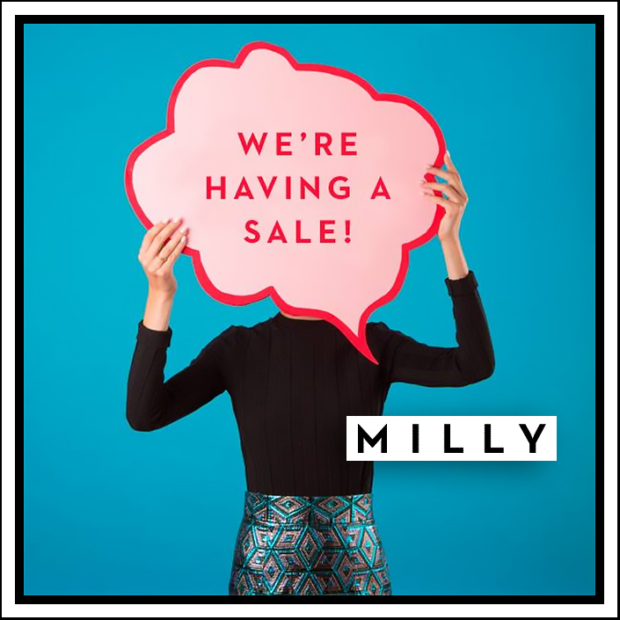 Milly is having a huge Friends & Family Sale, but it's coming to an end tonight! Shoppers have only a few hours left to take 25% off sitewide + get free shipping on all orders–full details, codes, and a few quick picks to check out at this sale are all below….

THE DEAL: Take 25% off on your entire purchase. Shop the entire sale here. | code: FALLFRIENDS17
THE DEAL: And get free shipping on all orders, no minimum purchase required. See site for full details.

Check out in new fall arrivals + take 25% off:
1. Chenille Turtleneck Pullover  2. Stretch Silk Michelle Blouse  3. Alpaca Wool Ribbon Trim Mini Skirt  4. Twist Tie Tunic  5. Italian Stardust Rib Pullover  6. Doubleface Wool Modern Mini Skirt  7. Doubleface Wool Yvette Coat  8. Italian Cady Annie Top  9. Alpaca Wool Helen Coat  10. Herringbone Shirting Abigale Shirtdress  11. Stripe Shirting Michelle Blouse  12. Cross Dye Shirting Bea Top  13. Italian Cady Track Pant  14. Dot Tulle Sophie Dress  15. Corded Lace Modern Mini Skirt  16. Italian Cross Dye Shirting Cascade Top  17. Dot Tulle Sophie Dress  18. Pleated Silk Chiffon Fiona Dress  19. Melton Bonded Flare Sleeve Tie Coat  20. Paillette Sequin Mini Dress  21. Feather Trim Sweater  22. Stretch Lurex Maddie Dress  23. Italian Cady Couble Ruffle Nicole Dress  24. Stretch Lurex Tara Dress  25. Pink Geo Oval Clutch  26. Geo Square Acrylic Box Clutch  27. Half Moon Acrylic Clutch  28. Game Face Zip Pouch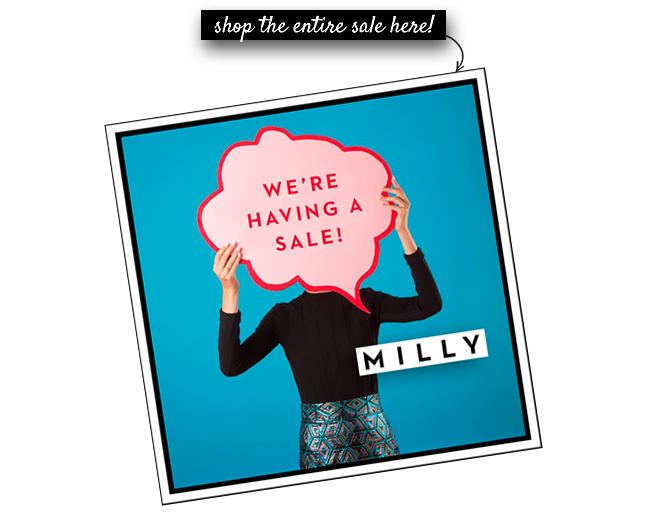 *this offer ends October 9th at 11:59pm EST; happy shopping!