(Outfit Of The Yesterday) Colorblock 797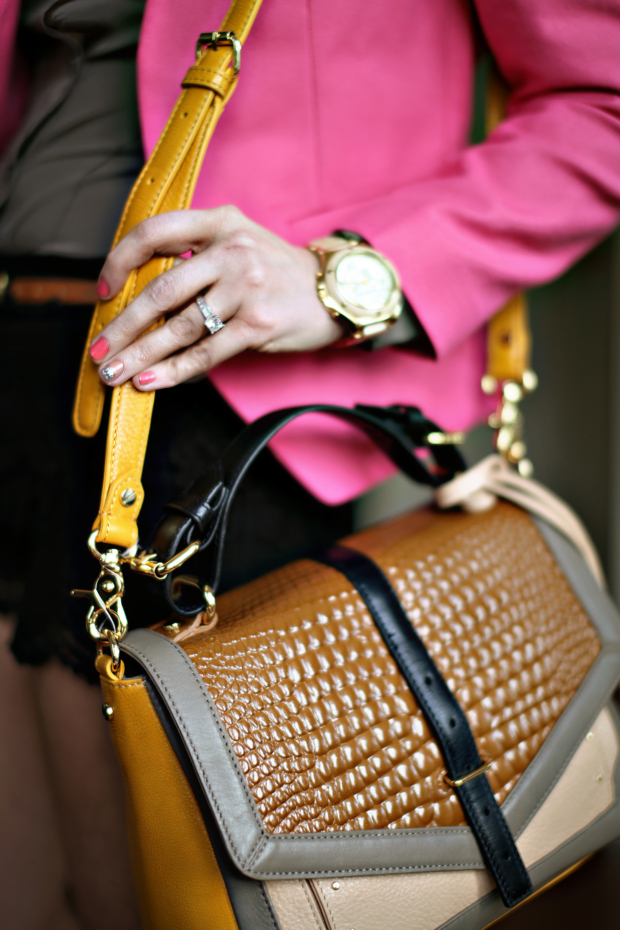 ♫: Bavarian #1 (Say You Will)– Miike Snow

I hope you guys are having a great weekend so far! Just a quick post for today–I often find that as a petite person, finding a good-sized, bigger bag is tricky. It is easy to go TOO big (especially when the size works for everyone else in the world) and look like you can fit yourself right inside; but go too small and you'll lose the importance of having a big bag: to haul lots of shit, yourself (presumably) not included.
My Chloe Paraty has been my go-to bag over the past few years for when I have lots of stuff-hauling to do, but  it's always good to have options. I was pleasantly surprised by the Tory Burch 797 satchel when I first spied it in a store, as it's just about the right size for anyone 5'3″ and under looking for a medium-to-bigger-sized bag.
It is also roomy, pretty, fairly lightweight, and.quickly becoming one of my most carried bags.  Love!