J Crew: Shop Hundreds of New Spring Collection Arrivals (+ Take 20% Off On Select Styles & Get Free Shipping On *All* Orders, Too!)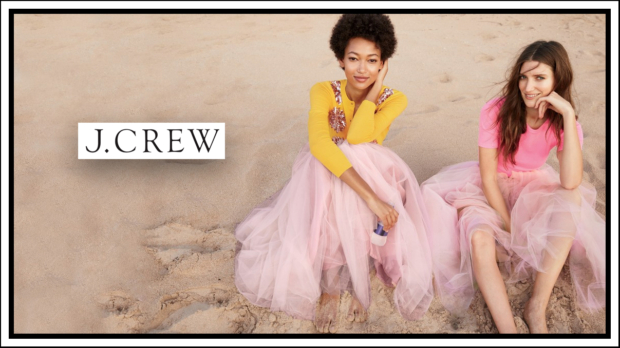 J Crew has updated bright and early with hundreds of spring collection new arrivals, and today only shoppers can shop the entire collection, take 20% off on select styles, and get free shipping on all orders too–no minimum purchase required! Full details, codes, and a few quick picks to check out at this sale are all below…

---
THE DEAL: Take 20% off on select tops & pants. Eligible items will be marked! Shop the entire sale here. | code: MUSTHAVES
THE DEAL: And get free shipping on all orders, no minimum purchase required. See site for full details.

top picks to check out at this sale:
1. Embellished Cotton Jackie Cardigan Sweater  2. Striped V-Neck Sweater in Summerweight Cotton  3. Italian Cashmere Button-Back Sweater  4. Peacoat in Heavyweight Cotton Twill  5. Lightweight Wool Bow Sweater  6. Argyle Sweater in Summerweight Cotton  7. Chambray Regent Blazer with Ruffle Trim  8. Maddie Pant in Bi-Stretch Cotton  9. Scalloped Skirt in Denim Chambray  10. Pop Stripe Dress  11. New Linen T-Shirt in Metallic  12. Linen Short with Ruffle Trim  13. Striped Sailor Pant   14. Pop Stripe Skirt  15. Long Spaghetti-Strap Dress in Gingham  16. Metallic Pointed Toe Loafers  17. Striped Off-The-Shoulder Dress  18. Regent Blazer in Linen  19. Collection Lady Jacket in English Tweed  20. Billie Demi-Boot Crop Jean in Collinson Wash  21. Edit Bag  22. Long-Sleeve Off-The-Shoulder Top  23. Lace-Up Suede Sandals   24. Ruffle-Hem Spaghetti-Strap Dress in Eyelet  25. Jackie Tie-Neck Cardigan Sweater in Stripes  26. Bouquet Drop Earrings  27. Tippi Sweater with Tortoise Critter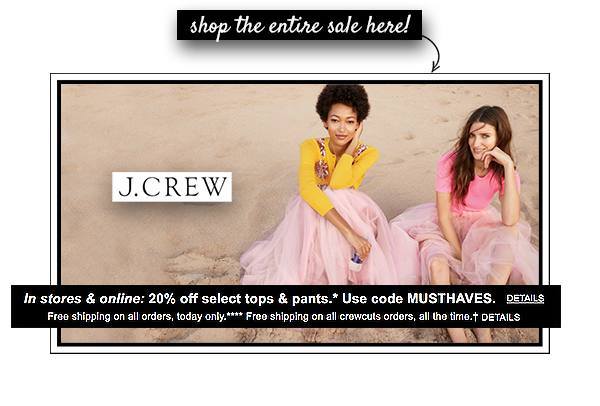 *Some items may be excluded; see site for full details. This offer ends 11:59pm EST on 2/14–happy shopping!