Outfit Of The Yesterday: Striped, Floraled, Studded, & Tipped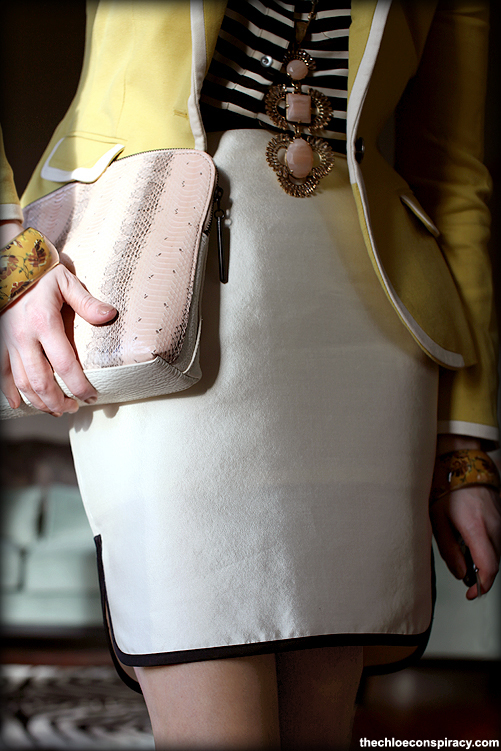 ♫: Gentle Roar – Niki & The Dove

The weather here over the past few weeks has actually been fairly warm and sunny, with highs bouncing around in the 60's (I write this now, of course, soon after receiving a few inches of snow). It has been a nice departure from the typical snow and bundles of warm layers that usually accompany January, February, and March in Colorado, and so I have been taking advantage as much as possible. In other words: NO TIGHTS FOR ME, NO SIR.
Tipped (piped) blazers have been a timeless trend for quite some time now, and I had yet to bite on the trend until I found the Banana Republic One-Button Blazer. It comes in petite sizing (hurrah!), and the double-back vent gives it a really nice shape—as most of us petites know, it is freakishly easy to look like we're playing dress-up in adult clothing if a fit is even a little off, especially with jackets and blazers. It's nicely lined, too, and I think it runs true to size (to a little small) to most Banana Republic blazers.
My blazer is a little wrinkly & rumpled in the shots below from the shipping/lazy self-steaming, but most of the wrinkles had smoothed themselves out after a full day of wearing it. The lovely Jean of Extra Petite also did a review on this blazer, and you can see her thoughts on it right here.
I also grabbed the J Crew Tuxedo skirt during J Crew's recent 40% off sale, and it was a happy little surprise. It had received lukewarm reviews throughout most of the blogging community, but its flaws seem to actually work well to my advantage. The skirt doesn't fit like a straight pencil skirt, but instead it has an oh-so-very slight tulip shape to it, causing it to curve out just a little bit at the sides. I love anything that magically gives the illusion of curves, especially since I'm a bit of an apple/ruler in the ol' body shape department, and so this skirt is a keeper.
I'm also happy to report that it's well-lined (there's nothing worse than a transparent white bottom–but the stripes from my tucked-in shirt remained well-hidden, hooray!). It runs a little small, I sized up one from my normal size.
Add a few floral bangles and sashay, sashay:
Blazer: Banana Republic One-Button Blazer (buy it here) (similar under $100) (similar under $75) (similar under $50)
Shirt: J Crew, old (similar here) (similar under $100) (last worn here)
Skirt: J Crew (buy it here) (more sizes here) (similar under $100) (similar under $50)
Necklace: J Crew, old (similar under $30) (similar here) (last worn here)
Bracelets: Webster x Target, old (similar here) (similar here)
Shoes: Valentino Rockstud Flats in pink (buy them here) (similar under $100) (similar here) 
Bag: 3.1 Phillip Lim 31 Second Cosmetic Bag/Clutch (buy it here) (similar here) (similar under $50) (similar under $25)
---