Outfits Of The Yesterday: The Linea Pelle Grayson Bar Bag & A Summer Handbag Giveaway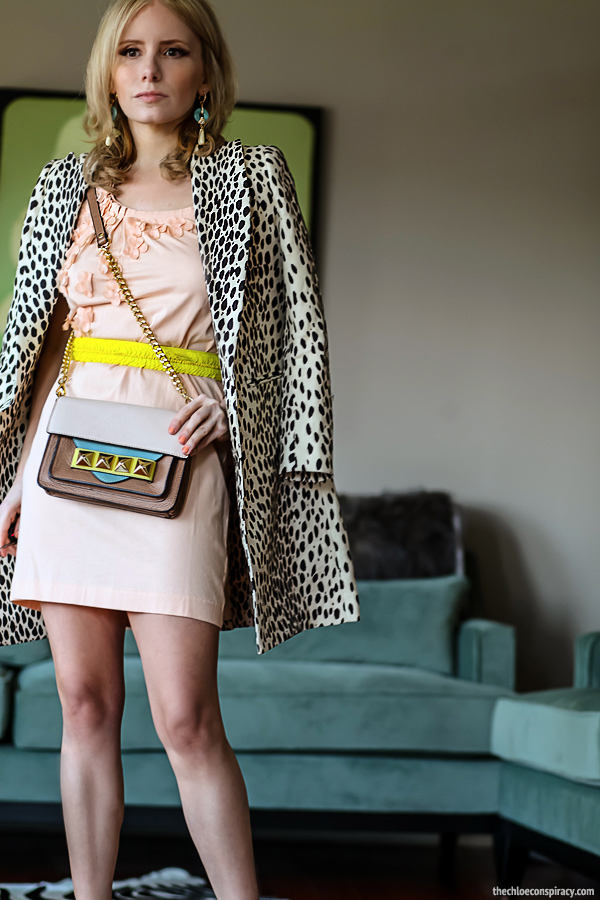 Jacket: Emerson Fry, old (similar here, on sale) (similar under $100) (similar under $100) (last worn here)
Dress: J Crew, really really old (similar here) (similar here, on sale) (similar under $50)
Belt: LOFT, old (similar here) (similar here) (last worn here)
Earrings: Rachel Zoe (buy them here)
Shoes: J Crew Mona Pumps, old (similar at J Crew) (similar at DSW) (similar under $100)
Bag: Linea Pelle Grayson Bar Bag, c/o (buy it here)
Jacket: Oasis Cleanline Leather Blazer, c/o, old (similar here) (similar for less) (last worn here)
Blouse: ZARA, old (similar here) (similar under $50)
Shorts: Anthropologie (buy them here, on sale) (similar here, on sale) (similar under $50)
Necklace: Allison Daniel Black Enamel Round Initial Pendant (buy it here)
Shoes: LOFT, old (similar here, on sale) (similar under $100) (last worn here)
Bag: Linea Pelle Grayson Bar Bag, c/o (buy it here)
Sunglasses: Celine Large Audreys in Rose/Pink (similar by Celine here) (under $250 by Giorgio Armani in Peach) (under $150 by Anthropologie + get free shipping w/ code "JUSTBECAUSE")
I apologize for the lack of outfit updates here as of late! Things have been a little crazy around here again (as those of you that follow me via Instagram have probably seen–our closet ceiling now has gold stripes! A more detailed post on that ridiculous adventure of dastardly danger will be coming soon...) and it has been tough to find a few moments this summer to sit, chill, and relax.
But speaking of summer, I have teamed up with Linea Pelle for a summer handbag giveaway! I am modeling the gorgeous Grayson Bar Bag in my outfits above, and the "blush" bag is up for grabs for one of my readers to win. It's always a little fun to share the love, hm?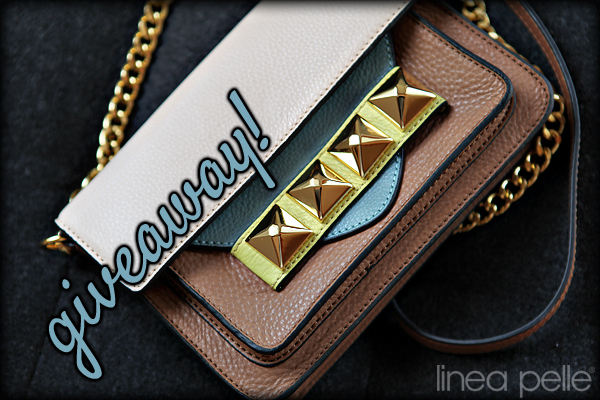 Here's how to enter:

You will receive one entry for liking Linea Pelle on Facebook
You will receive an additional entry if you follow Linea Pelle on Instagram, too!
And you must enter this giveaway via the Rafflecopter widget. It is the only way your entry will be counted and tracked! All entries not submitted through the Rafflecopter widget will be null and void.
This giveaway will end Sunday, July 28th; good luck you guys!