Outfit Of The Yesterday: Black/White (Floral/Stripe)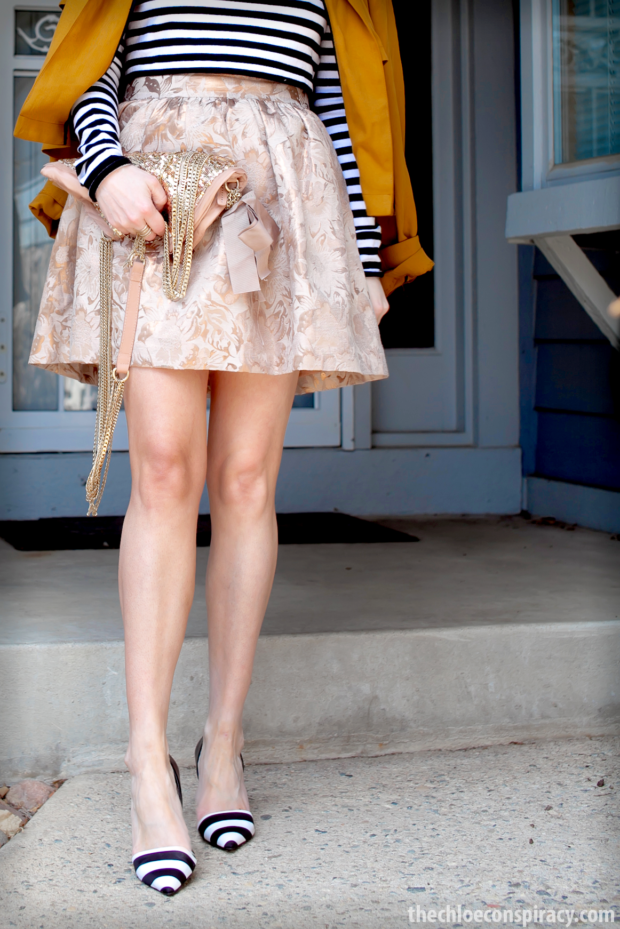 Crop tops started popping up last spring and summer, and they have now moved into being a full-powered trend for the upcoming warmer months of 2014. Which, I must confess, I have actually been enjoying! It's nice as a petite person to have a top that actually hits where it kind-of-actually-sorta-should on the torso. They are also fairly easy to wear, since there's no extra fabric that needs stuffing, tucking, or yanking. Some crop tops are a little on the short side, but the trick is to pair them with high waisted skirts & pants so just a sliver of skin peeks out: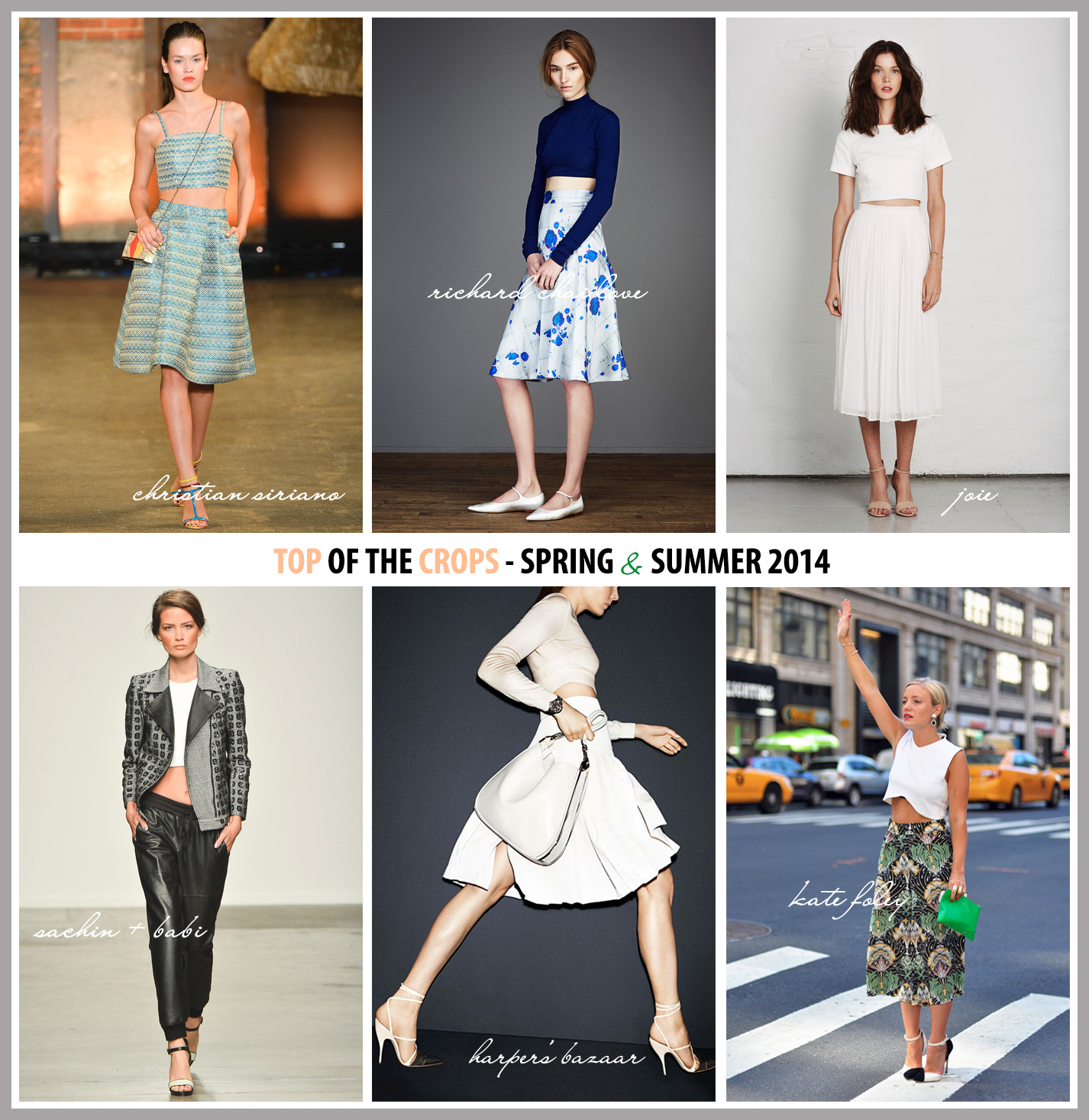 Will you guys be rocking crop tops this spring & summer?
Jacket: ZARA Short Jacket with Button Tab  (buy it here) (similar here) (similar under $50) (similar under $100)
Top: ZARA Striped Top (buy it here) (similar under $50) (& a short-sleeved option here)
Skirt: Banana Republic (buy it here) (similar here) (similar here) (similar here + take 50% off w/ code "SPRING")
Shoes: ZARA, old (similar by kate spade, on sale) (similar here) (similar under $50)
Bag: J Crew, really old (similar under $100) (similar here, on sale) (& a pretty splurge by Stella McCartney)
Sunglasses: Vintage Yves Saint Laurent (similar by Tom Ford) (similar by Elizabeth & James, on sale) (similar under $25)