15 Steals & Deals Under $50: Fall Favorites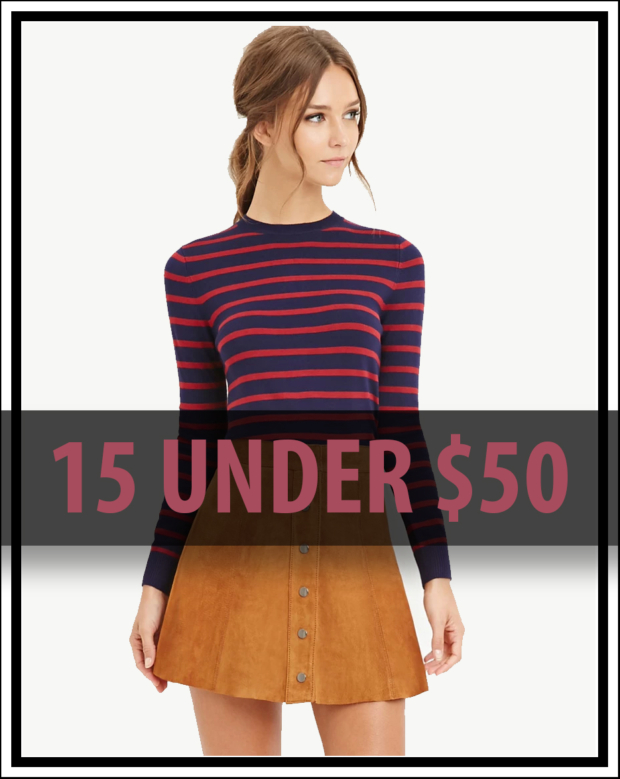 Autumn is in the air, and it's almost time to haul out the sweaters, coats, & boots! But staying stylish in cold weather doesn't need to break the bank–check out this week's 15 favorite picks all under $50…(& click on any picture below to shop that item, too!).
1. Halogen Wool Felt Panama Hat  2. Classic Heathered Sweater  3. Faux Leather Cami 4. Gilly Collar  5. Pearl Pinup Drops 6. Jupiter Collar  7. Cable Neck Turtleneck Sweater 8. Textured Turtleneck Sweater 9. Hooded Poncho Jacket 10. Ribbed Knit Bodycon Dress  11. Classic Striped Sweater 12. Floral Tube Skirt  13. Felt Floppy Hat 14. Fuzzy Turtleneck Sweater 15. Self Tie Belted Tunic
*Discounts listed are good for a limited time only. Don't forget to check out The Big Daily List of Sales & Deals for up-to-date coupon codes & discounts for most of the retailers featured above, too!