15 Steals & Deals Under $50: A Little Bit Of This & A Little Bit Of That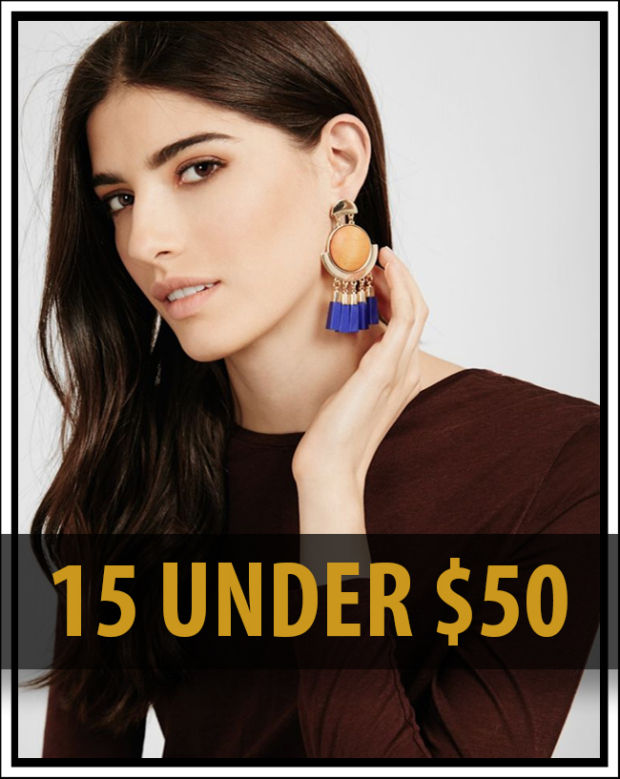 Big fall & holiday sales are officially in full swing, and while compiling my daily sales & deals list for this blog I'll run into a few extra special deals worth a bit of extra attention. Here are this Friday's  15 favorite deals all under $50…
(& click on any picture below to shop that item, too!).

1. Striped Button Mockneck Sweater  2. Sunbelt Drop Earrings   3. Circular Fair Isle Sweater  4. Flare Skirt Longsleeve Dress  5. Nirvana Necklace  6. V-Neck Camisole Top  7. Lace Tunic   8. Black & Camel Block A-Line Skirt  9. Bryant Park Cropped Blouse  10. Circle Skirt  11. Textured Saddlebag in Gray  12. Tallow Crossbody Bag  13. Knit Hat with Faux Fur Pom Pom  14. Plaid Jacquard Skirt  15. Cayenne Pumps
*The discounts & sale prices listed above are good for a limited time only–so don't forget to check out The Big Daily List of Sales & Deals for ALL up-to-date coupon codes & discounts for most of the retailers featured in this post!