Outfit Of The Yesterday: The First Snow & The Fur-st Faux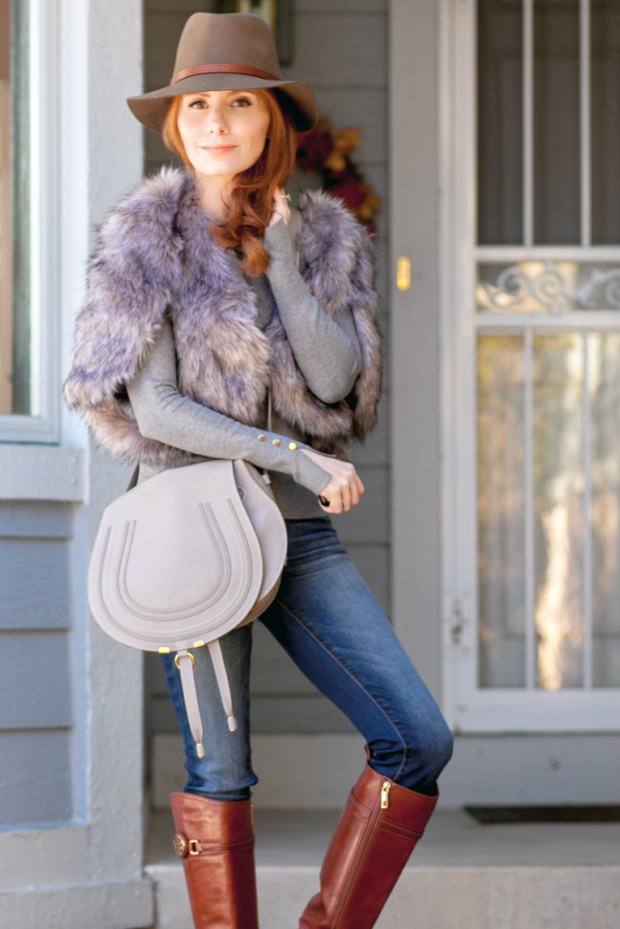 Colorado finally had its first major snow on Wednesday, which means oof. We're officially doing this fall and winter thing now, I guess. Time to get excited over boots and faux fur and hot chocolate and cuddling! For about ten days–I dread the winter more and more each and every year.
But we have officially thrown ourselves back into the never-ending home remodel, which will hopefully keep us busy during the endless dreary days of cold and snow. We've settled on a light gray, white, and gold motif for our main floor bath and I can't wait for it to (finally!) be done. Our faucets and fixtures are almost in (after a 12 week lead time–yikes!), and we got the tile for the back shower wall ordered about two weeks ago (which you can see here). I will be doing some more updates on it soon, especially once our contractor starts swinging his sledgehammer–so stay tuned.
 Have a great weekend, you guys!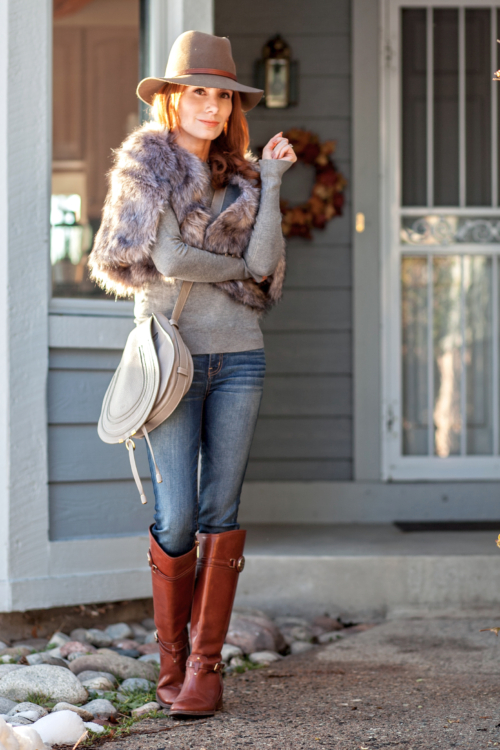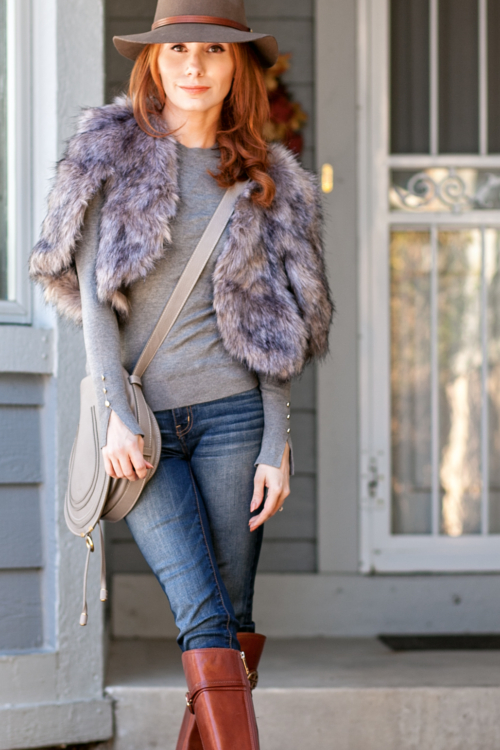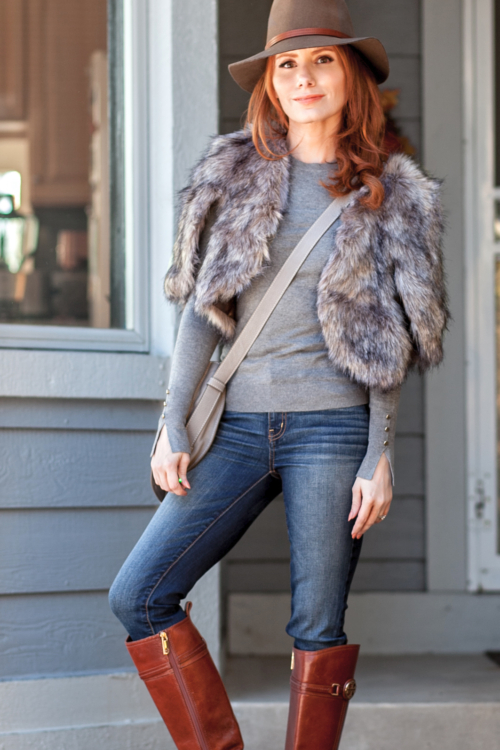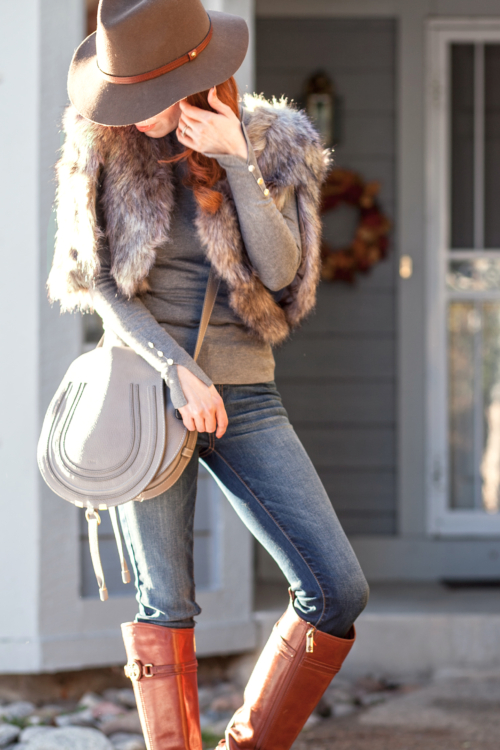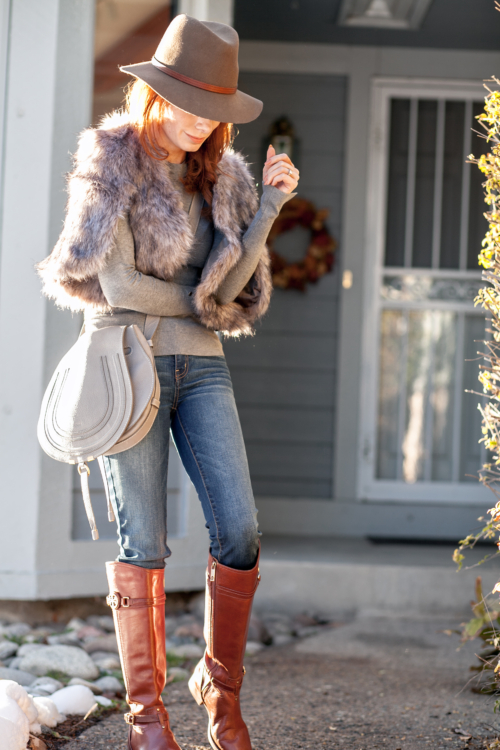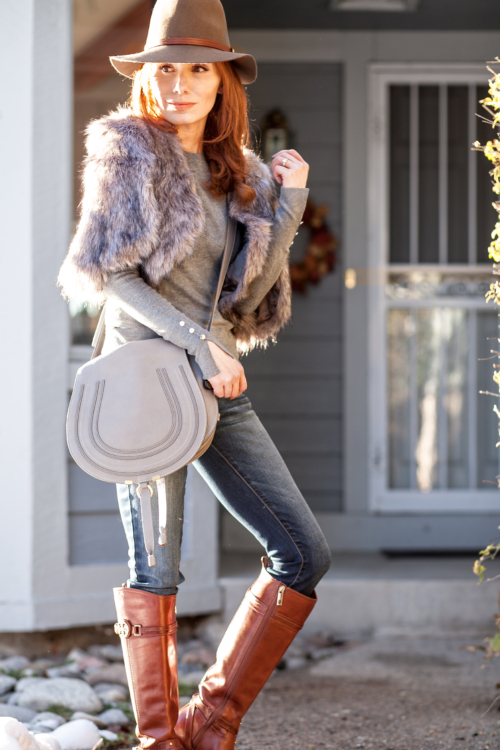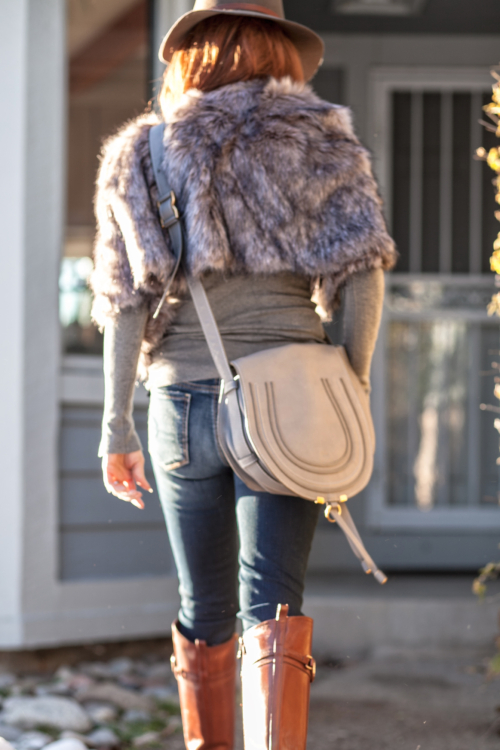 HAT: Rag & Bone (buy it here)
CAPELET/SHRUG: ASOS, old (similar here) (similar here) (similar here) (similar here)
SWEATER: ZARA, old (similar under $50) (similar under $50)
JEANS: American Eagle Outfitters Hi-Rise Jegging in Storm Dark (buy them here)
BOOTS: Tory Burch, old (similar here) (similar under $250) (similar under $250) (similar under $150)
BAG: Chloe Marcie in Cashmere Gray (buy it here) (similar here) (similar under $250) (similar under $150)