Outfit Of The Yesterday: The Banana Republic Factory Drapey Chambray Dress + Rag & Bone Straw Panama Hat + Schutz Renly Mules (& A Bathroom Remodel Update)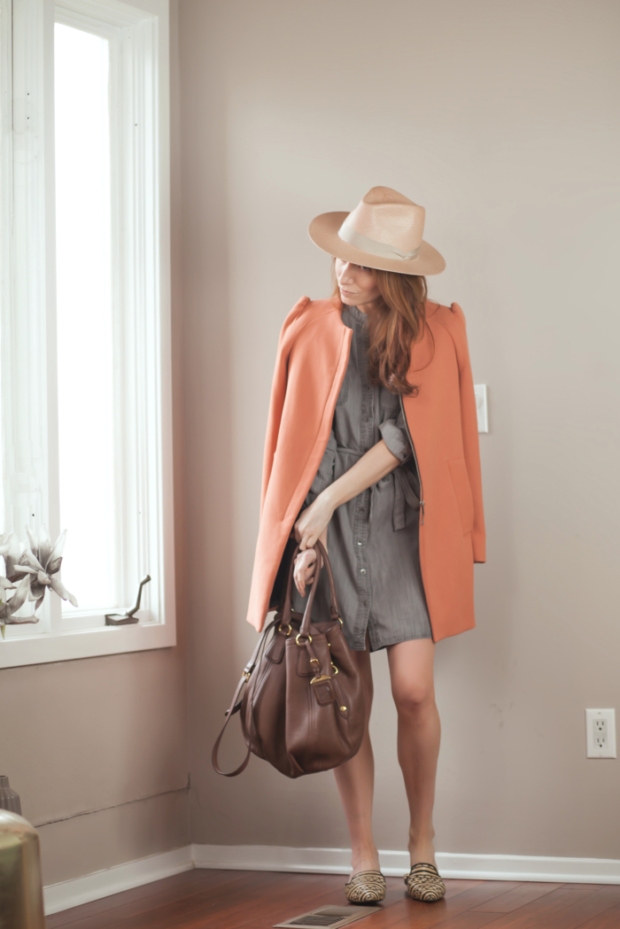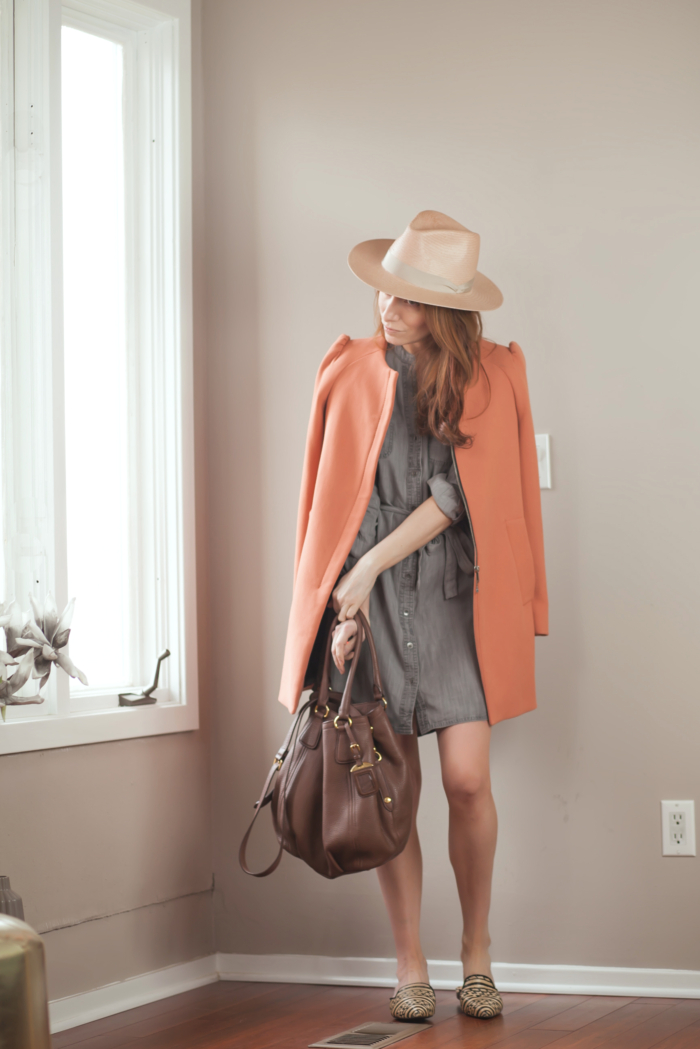 (♫: Been So Long – STéLOUSE (feat Nick Leng)
First things first: I know I have chattered a bit both here and on social media about our main floor bathroom remodel, and I am still working on a mega-post all about it! I promise. The remodel project itself is still not completely finished–we ran into some big problems with a slow (but persistent!) plumbing leak, and we are now waiting for the moisture from that to dry out of the marble flooring.
The dumb thing is that I am not even happy with our flooring. I kind-of-sort-of…really hate it. It's nothing like what I had in mind, and I have a brief moment nearly every single day where I want to rip it out with my bare hands.
Throughout the course of this remodel we have discovered first hand just how finicky, fussy, and regrettable white marble is in a bathroom. If you have landed here because you've read countless horror stories about white marble online on all of the various home & garden message boards across the internet and you somehow think that you still might want to use white marble in your bathroom anyway–believe them. 
But the soft and translucent properties of white marble flooring has been a strange blessing in disguise, and it actually saved us in this case–it allowed us to see the water leak almost as soon as it started. It wasn't initially clear what was causing the leak, as the marble tile itself was completely dry to the touch, but we had a dark and ominous gray splotch that started around the toilet and quickly grew in size over the course of a few days. A sure sign of a leak.
And while it seemed like the leak was somehow underneath the tile (since we couldn't actually feel any moisture), it turned out that the leak was coming from some faulty toilet plumbing done by our contractor. Moisture was dripping off a pipe he had soldered, and working its way through cracked grout along the wall.
In other words: if we had used porcelain floor tile (which is opaque) instead of the motherfucking marble tile™ (which is translucent), we might not have caught the leak until much, much further down the road.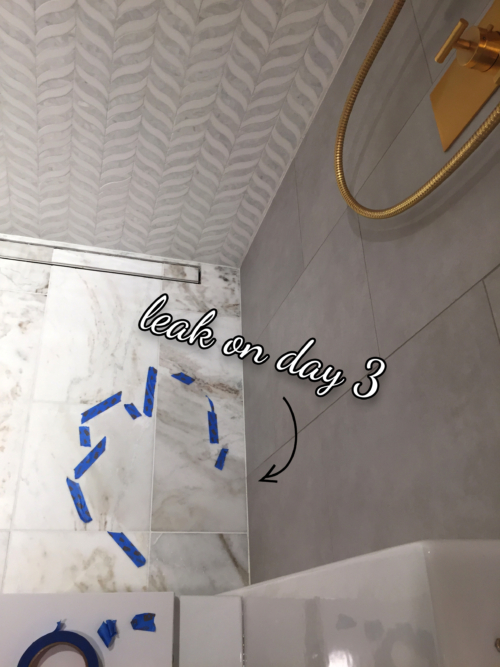 So the good news is that we caught the leak early and our subfloor was not damaged. We now just have to wait for the moisture to fully evaporate back out of the marble, which will happen in about a month and/or whenever the heck it finally freaking feels like it.
Then we can move on to finally finishing the rest of the bathroom.
You don't change white marble, white marble changes you. Into a complete obsessive compulsive spaz. Remodeling! Is! So! Fun!
I digress. I had to snap some photos of our progress so far for the Colorado Garden & Home show, so here's a little teaser. This is our Aquabrass Etna series faucet in custom brushed gold. Our bathroom lights up like a space ship when all of the lights are turned on, but for this photo I only had the three twinkly pendant lights around our vanity lit up–which is why it appears a little dark. Mood lighting, bow chicka bow: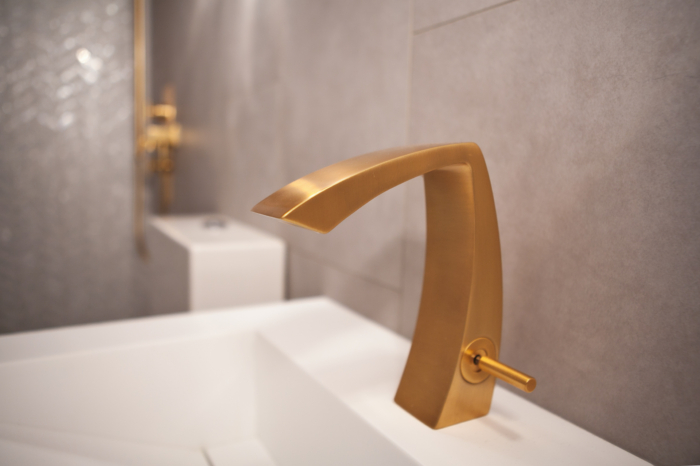 Problems aside, I still am fairly happy with how most of the bathroom has turned out. It has definitely been a challenge to do it without an interior designer, as I am most clearly not trained in the fanciful whims of finer home furnishings, and it's safe to say that it has been a huge learning process for us.
(WE HAVE LEARNED THAT WILL BE DEFINITELY USE A PROFESSIONAL INTERIOR DESIGNER FOR THE REST OF OUR PROJECTS FROM HERE ON OUT.)
(FROM INFINITY TO BEYOND AND FOREVER AND EVER THE END.)

On to an outfit! I picked up the dress that I am wearing below from the Banana Factory Outlet shortly after Christmas. They have a sweet little section with petite-sized clothing, which is awesome. The dress fits true to size and is a bit on the shorter side–so if you want to purchase this dress but like your dresses to have a bit of length, I would recommend sticking with the regular-size instead of the petite. I am only 5'2″, and so if something is short on me, that means it's pretty darn short.
I also picked up the Rag & Bone panama hat that I am wearing below after Christmas, and it is currently on sale for 50% off! Rag & Bone knows how to make a quality hat, and this one is super comfortable to wear and holds its shape really well. This hat is also available in a dark reddish brown (which I also own) and black (which I currently do not own…cough yet) and because I have a gigantic head, I am wearing it in a size M/L. 

I am wearing the Schutz Renley mules below, too. These puppies sold out quick on Anthropologie, but are still available to purchase here & here. They fit true to size and are made out of a soft and flexible raffia. The weather around here has been fairly warm and so I have already been wearing them around lots! My only complaint is that they are a little slippery upon first wear–I had to scuff them up pretty good on the bottom with some sandpaper to keep from falling on my butt. Watch out.
Mules have been a huge trend for spring over the past few years, and the trend is still going strong in 2017. Aside from the slippery soles, they are a lot easier to walk in than I expected, and now that they're adequately broken in they stay right on my feet. And I stay right on my feet, too. Nice.
And last but not least: it's time to finally wrap up this Sudafed-fueled screed. I am battling a bad head cold and desperately trying to hold back a gigantic sneeze in each and every single picture below–enjoy.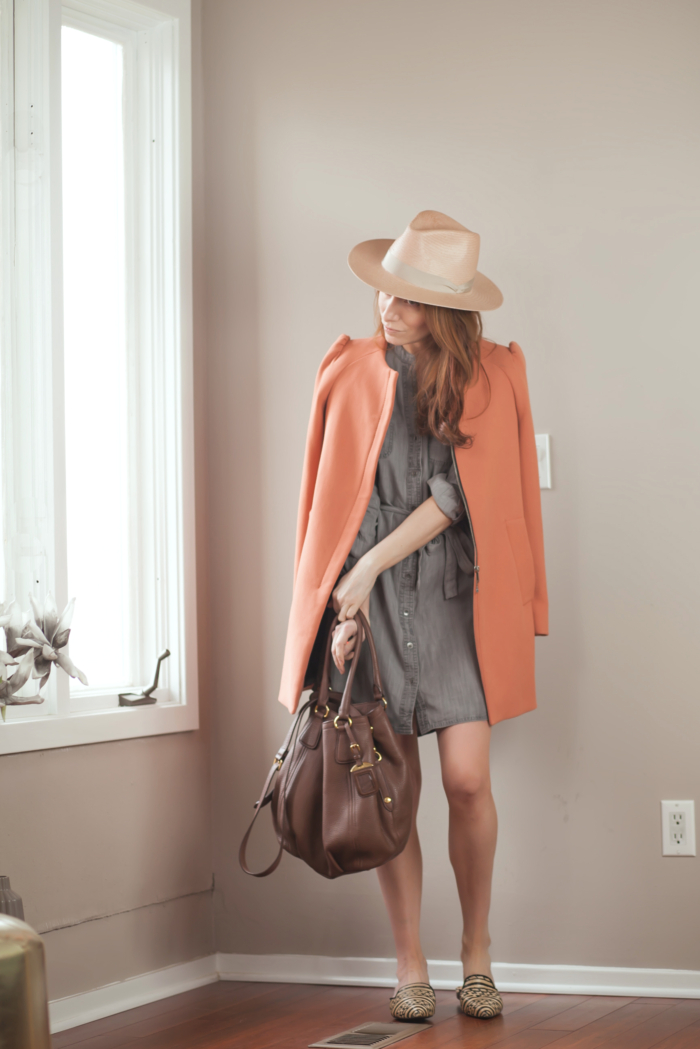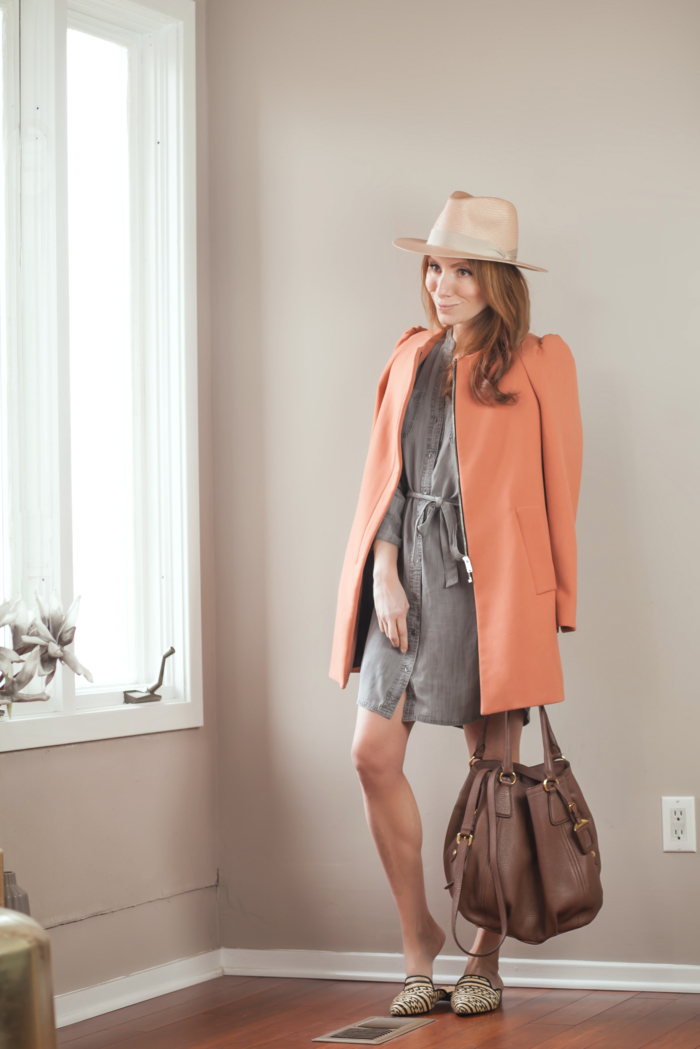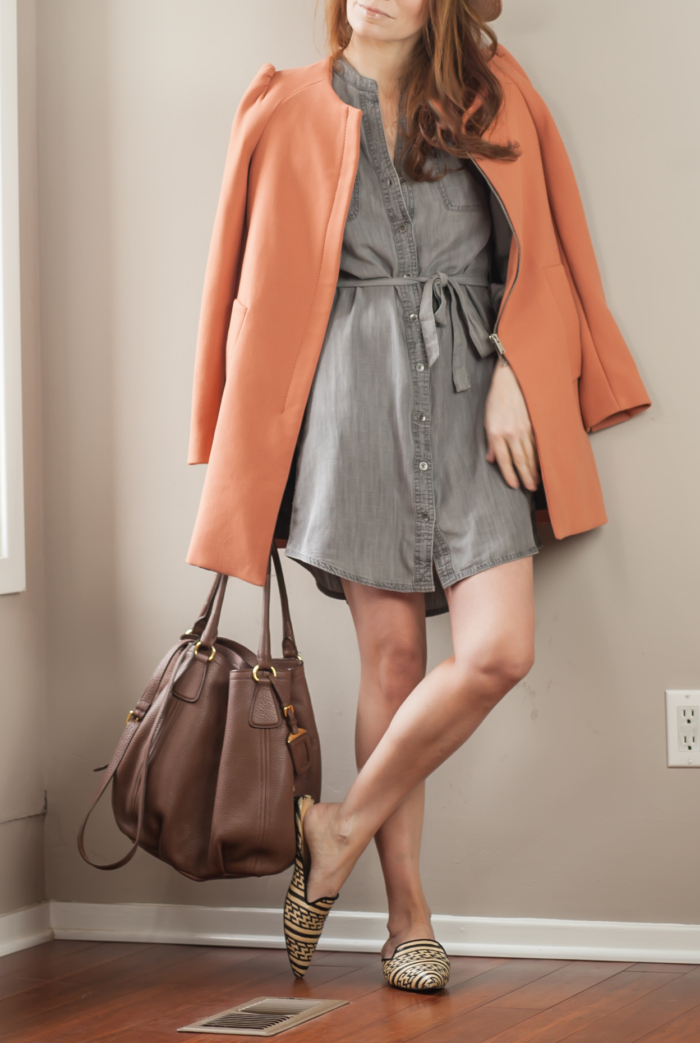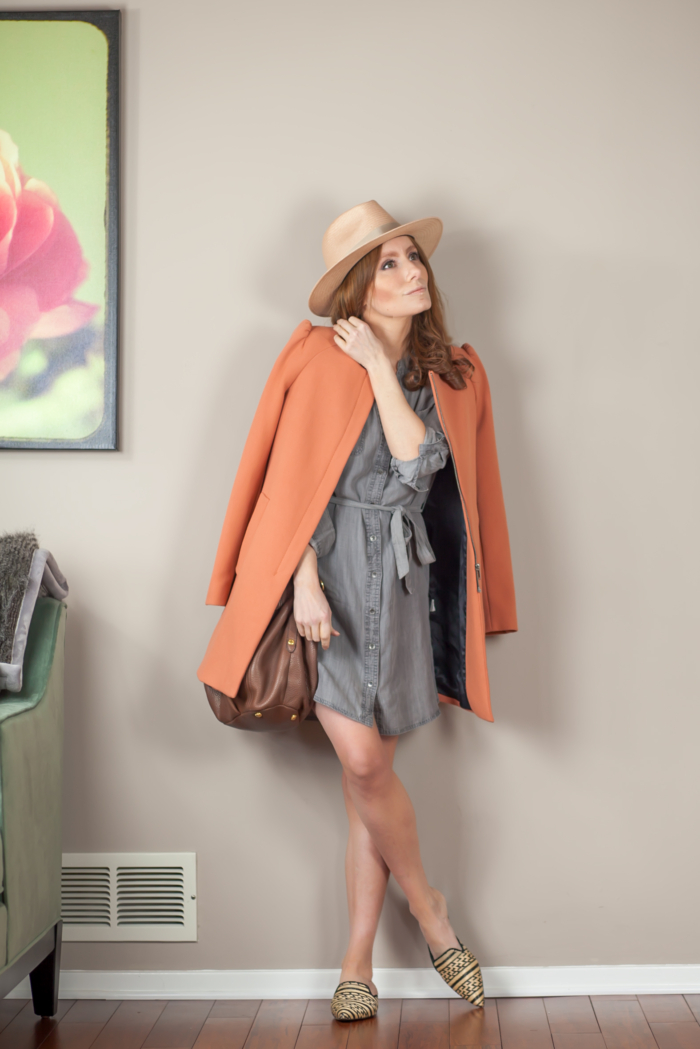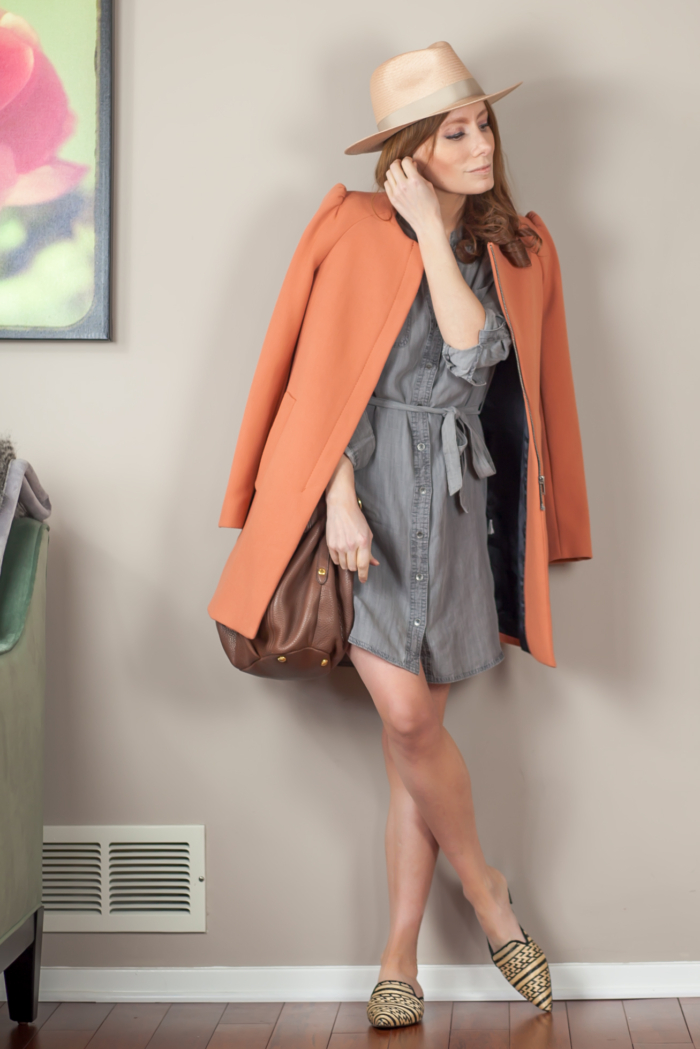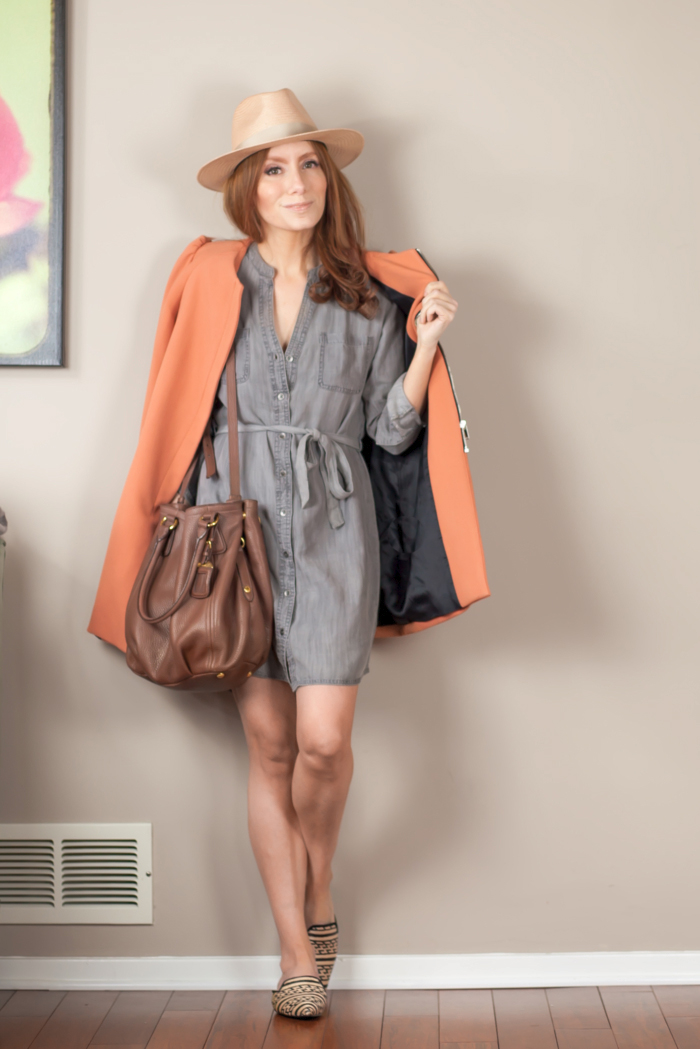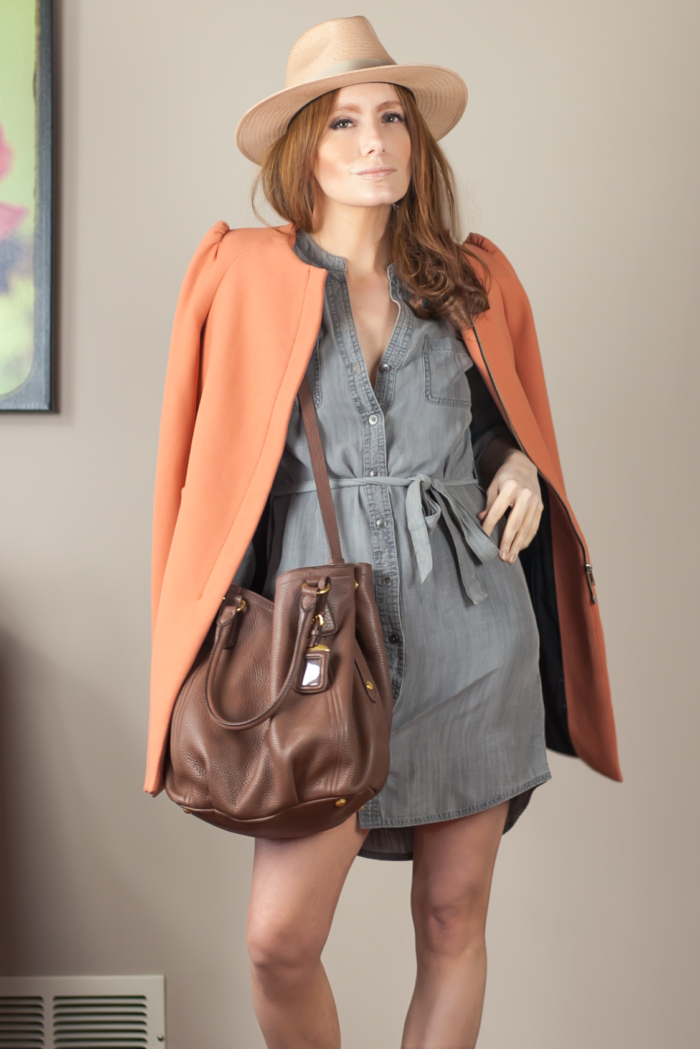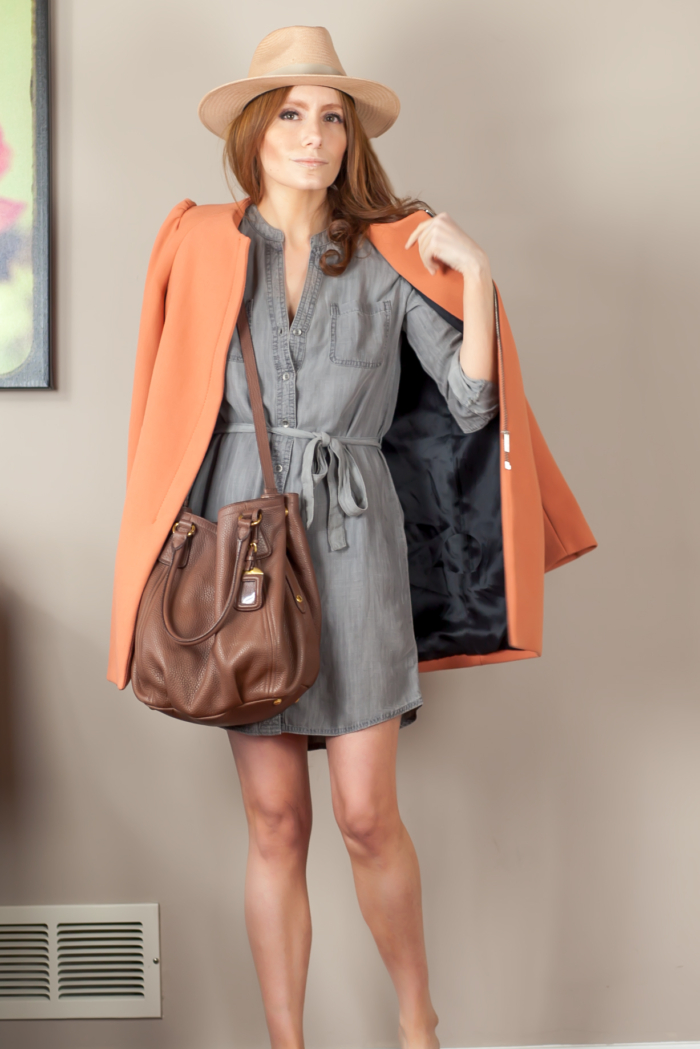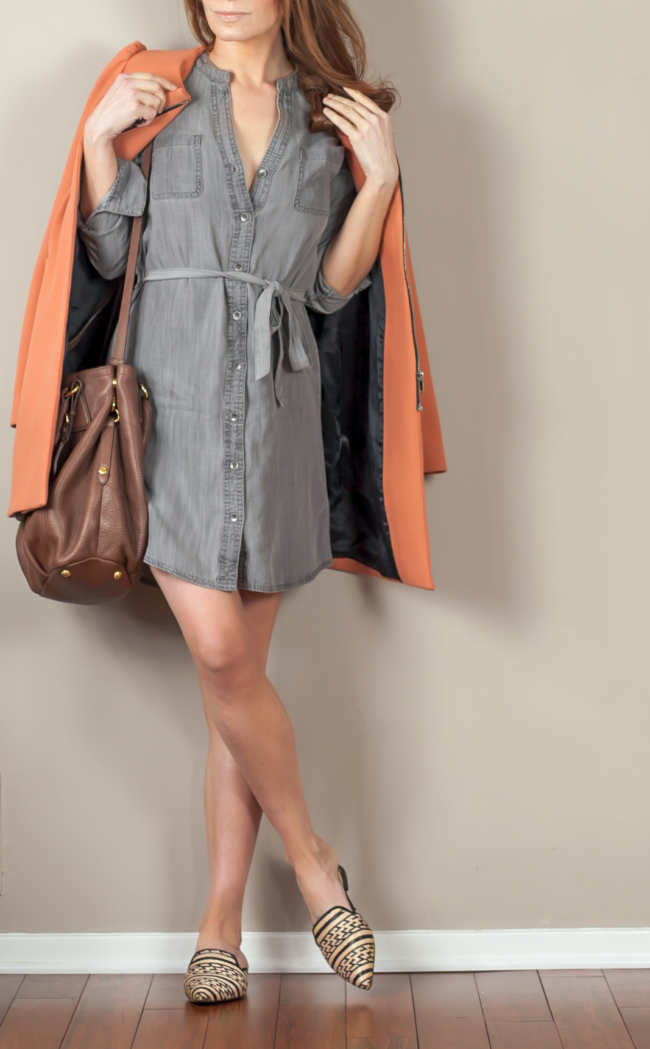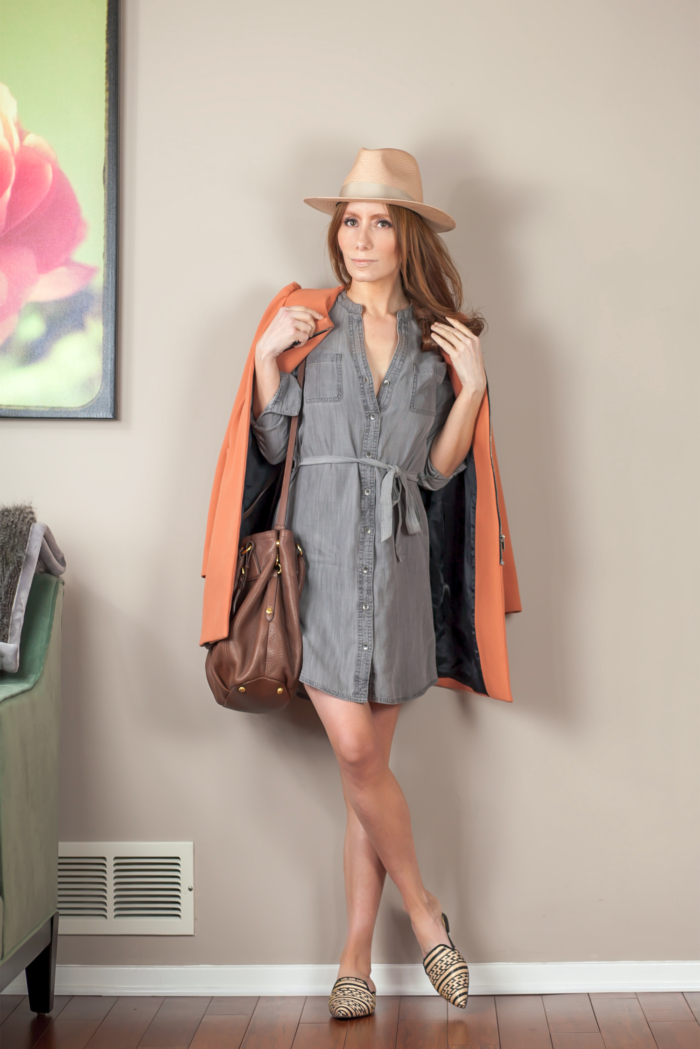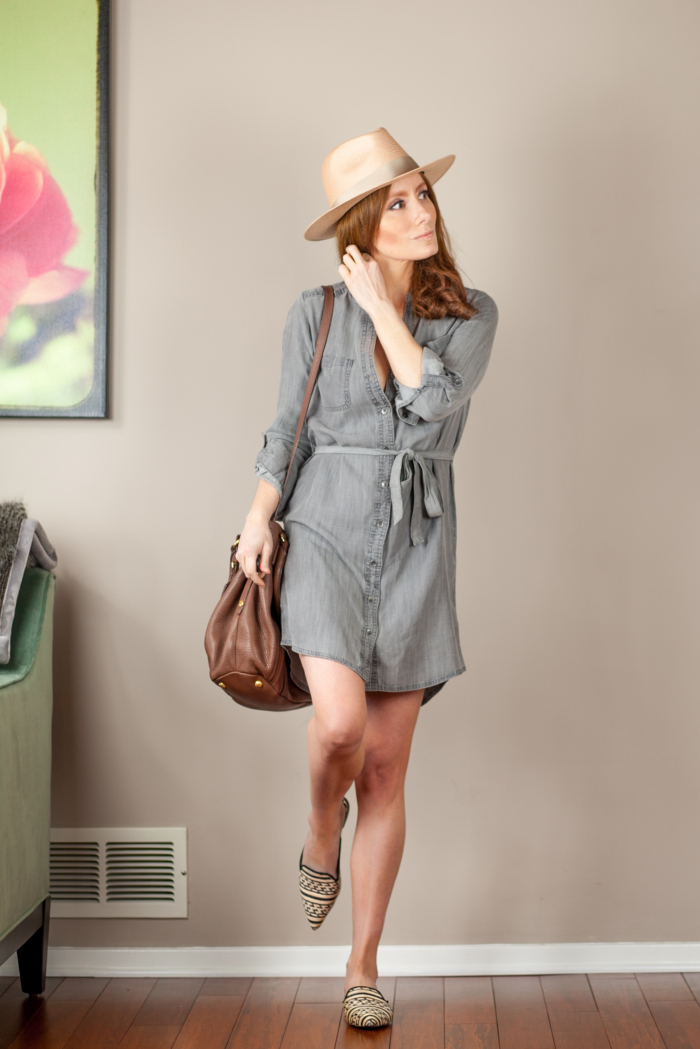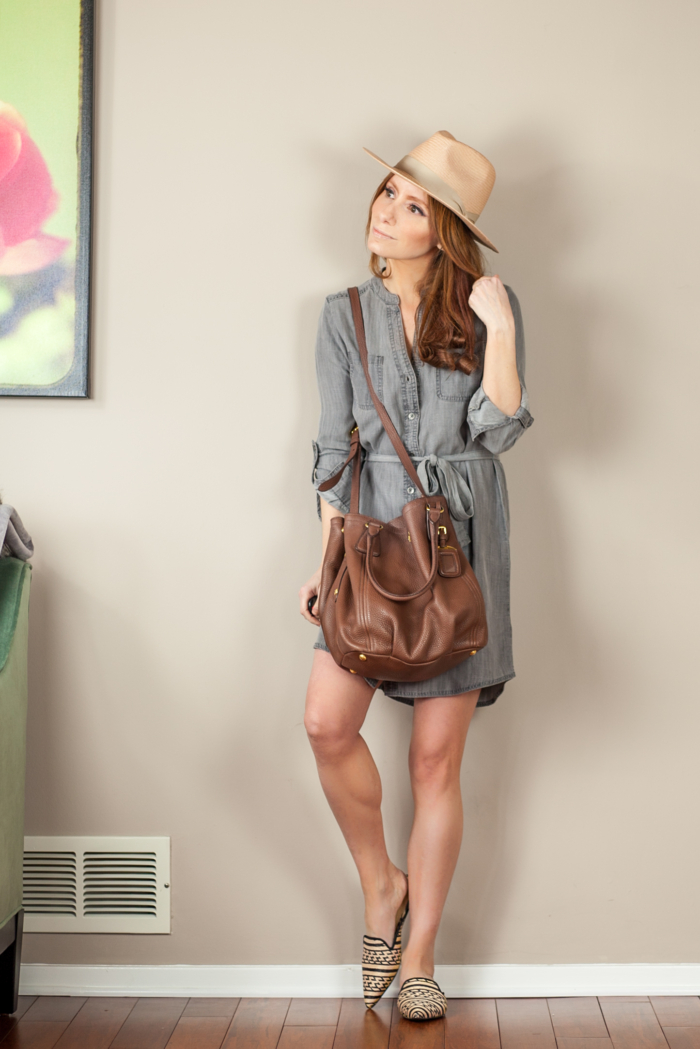 HAT: Rag & Bone (buy it here) (similar under $10) (similar here) (similar here) (similar here)
COAT: Zara, old (similar under $100) (similar here) (similar here) (similar here) (similar here)
DRESS: Banana Republic Factory (buy it here) (similar under $100) (similar under $75) (similar here)
SHOES: Schutz (buy them here) (buy them here)
BAG: Prada,  old (similar here) (similar here) (similar here)