Outfit Of The Yesterday: Valentine's Day Date Night (Look #1: Warehouse Lace Pleated Dress) + Take 25% Off At Oasis & Warehouse, This Weekend Only!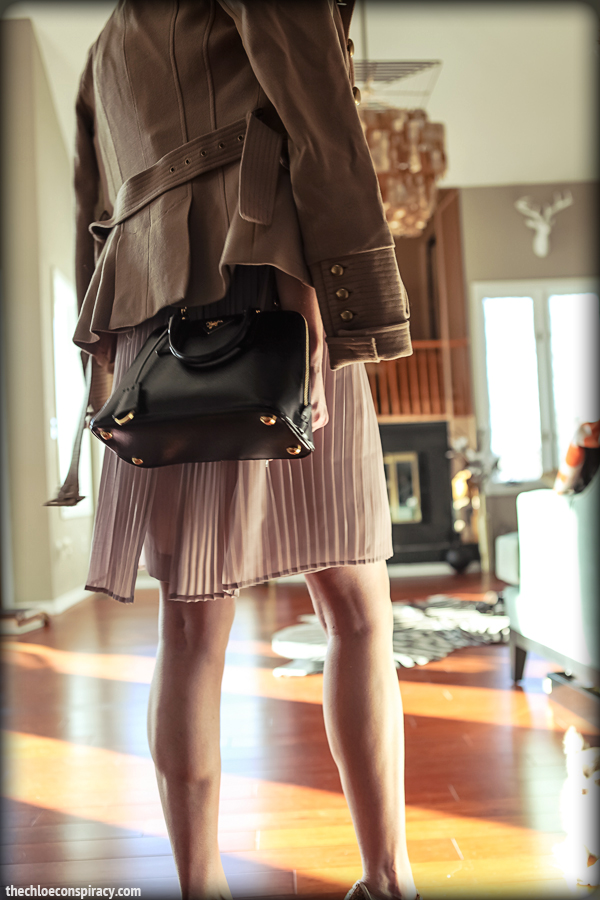 ♫: Milk & Sticks – Boy and Bear
Happy Valentine's Day! Did y'all do anything fun today to celebrate? Husband and I typically don't get the chance to celebrate Valentine's Day if it falls on an actual weekday (Husband usually has basketball practice with his kids, I am usually working) (read: sometimes we are old, and boring, and totally okay with spending an evening at home shoving Cinnamon Bears into our faces), but we almost always plan a little something fun for the weekend. We have been looking forward to finally trying Snooze (any fellow Colorado readers that have been–what's your favorite dish?), and hopefully we will get to it sometime soon-ish.

I digress! To celebrate The Big Day Of Love I have teamed up with two of my favorite brands, Oasis and Warehouse, and now through Monday readers of The (Chloe) Conspiracy can take 25% off on all full-priced items with code "LOVECHLOE".  I have posted about these two brands in the past, but in case you missed those posts here's a brief recap: both retailers have super pretty clothes, great customer service, free shipping on select orders, and prices that are pretty easy on the wallet, too.
I was  originally introduced to these two brands via ASOS a few years ago, and so I was excited when I discovered last year that they had launched their own US-based websites–each offering a bigger selection of their clothes. They are both owned by And Other Brands, which is a UK-based retailer, and so their sizing runs very similar to brands like Topshop, ASOS, and others–a little on the small side. I usually go one size up in these brands with almost everything.
Oasis tends to be a little more youthful & trendy while Warehouse is a little more grown-up & chic, but both brands have a great selection of clothes. Prices run $40 to $200 for both brands, but they do often post exclusive discounts & promotions on their Facebook pages (you can follow Oasis on Facebook here; follow Warehouse on Facebook here).
The dress that I'm wearing below is from Warehouse's pre-spring collection. I have always been a sucker for lace and pleats, and I decided to put my own spin on it with some colorful accessories that I already had hanging in my closet. I've also added a new little bag to my collection–the Prada Saffiano Vernice Small Round Top Handle Bag.  Mini bags have been popping up all over for spring (how cute is this Mini Chloe Paraty & Mini 3.1 Phillip Lim Pashli Satchel?), and I will do a post with a better review on this bag soon, so stay tuned!
Happy Valentine's Day, you guys! ♥
Jacket: Rachel Zoe, old (similar here) (similar here) (last worn here)
Dress: Warehouse, c/o (buy it here + take 25% off with code "CHLOELOVE")
Blue Necklace: Forever 21 (buy it here) (another great option here)
Harness Necklace: Topshop, old (similar here) (similar here) (last worn here)
Belt: Forever 21, old (similar here) (similar here)
Shoes: L'Wren Scott, old (similar here) (similar here) (similar here) (last worn here)
Bag: Prada Saffiano Vernice Small Round Top Handle Bag (buy it here) (similar here) (similar under $500)
---