Outfit Of The Yesterday: Black & White (& The Kate Spade New York 2 Park Avenue Beau Bag)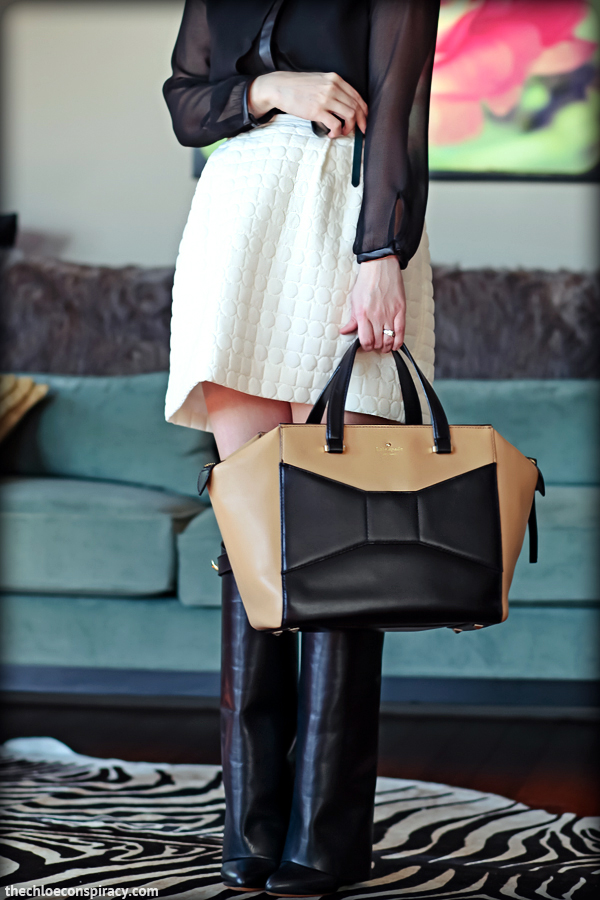 Being a girl (whoops–woman?), there will always be one thing that I will likely forever be a sucker for: bows! Bows around my neck! Bows on my shoes!  Bows on my chihuahuas! I just really love a good, good, good bow.
Which is why I immediately gravitated towards the Kate Spade New York 2 Park Avenue Beau Bag. I'm also a sucker for anything Kate Spade (maybe even more so than bows) (maybe) and this bag is maybe the cutest thing that I've added to my closet all year.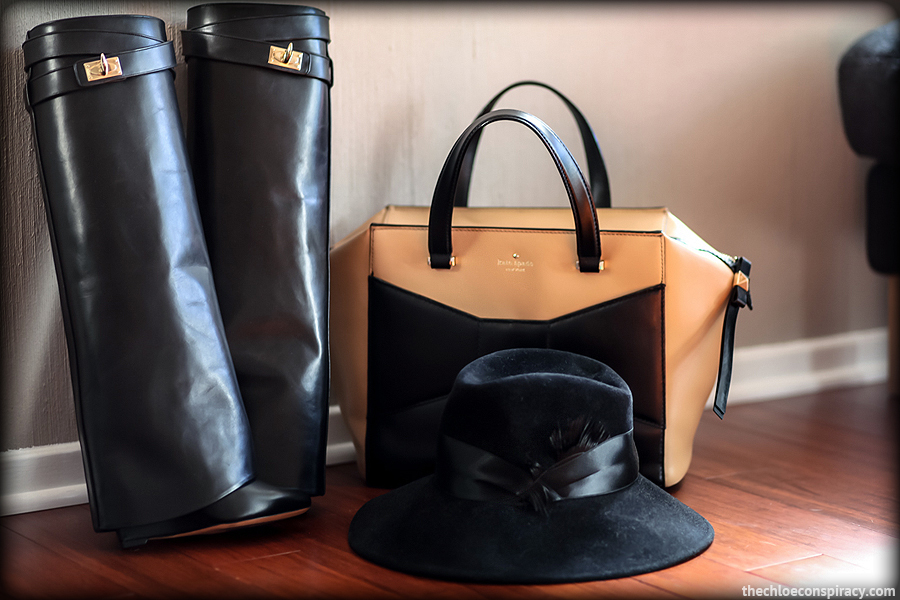 It has a sweet  trapeze shape and the bow on front is subtle, which is great. Being now almost 32 (next week!), it can be somewhat of a challenge to find bows that aren't too precious or darling, you know? The bow on the front of this bag also doubles as a front pocket for extra storage. Nice!
One of my favorite things about Kate Spade is also the attention to detail they give all their bags, especially when it comes to the linings. They are almost always lined in something fun–this bag has gold polka dots. I tried to snap a picture, but someone kept getting in the way.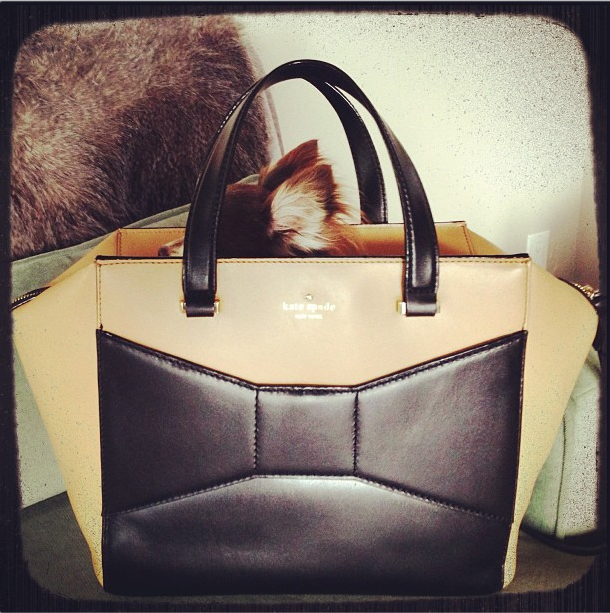 And an outfit! Keeping it simple with a more monochromatic palette:
 Top: Zara (buy it here) (similar under $50) (similar under $50)
Skirt: H&M (buy it here) (a great longer-length option here) 
Hat: Eugenia Kim, old (similar here) (similar under $50)
Boots: Givenchy Shark Lock Knee High Boots (buy them here) (similar here) (similar under $100)
Bag: Big thanks to Kate Spade, c/o (buy it here)