Outfit Of The Yesterday: Gray + Turquoise + Burgundy + Gold (& A Christmas Re-Cap, Too!)
I hope you guys all had a happy, happy holiday! Husband and I made our biennial pilgrimage back to my homeland (Sioux Falls, South Dakota) for Christmas this year and it was a fun, festive little time. We drove up to Minneapolis for a day to visit a dear friend and her adorable one-year-old baby-monster: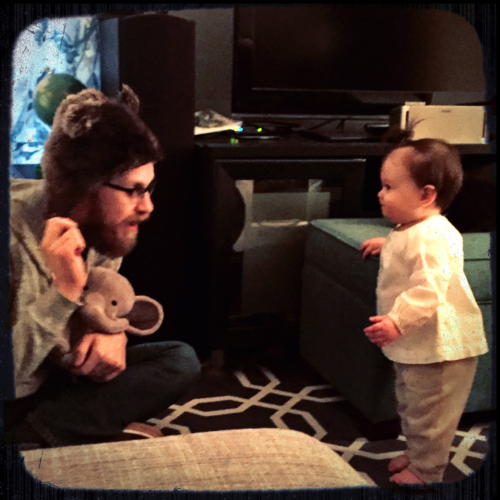 I also had my first "Juicy Lucy" at the Blue Door Pub (I spent half my life in Minneapolis when I was a teen but had never tried one!) (AND IT WAS SO GOOD):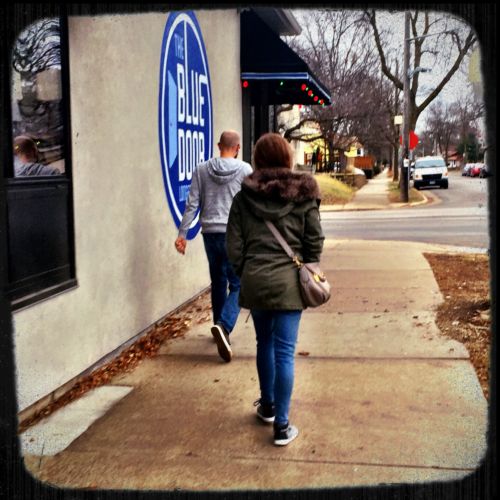 And then we spent the rest of the time eating, chilling with family, stuffing cupcakes into our mouths, binge-watching The Unbreakable Kimmy Schmidt, playing with LEGO's, trying to not ruin my twin sister's cool new kitchen floors, more eating, more chilling, and voila:
One of the best parts (and best gifts) of the trip, however, was simply spending some time with my gramma. She's now 84-years old, and so we spent some time on this trip sorting through old photos that she wanted my twin sister and me to have. It was bittersweet (there's a reason why she's giving away her things, after all, and it isn't because she's about to become a buddhist monk or cloistered nun) (although as Sister Squirrelpants she'd totally be the best and funniest one), but I am still so glad we got to do it. I brought a lot of great photos of both her and my mom back to Colorado that I will cherish forever. It was a really good time, and it always goes by way too fast. 
Happy (almost) New Year, you guys!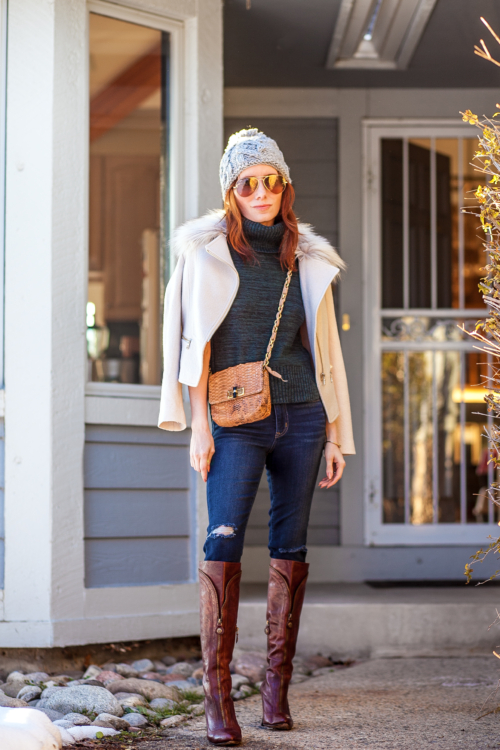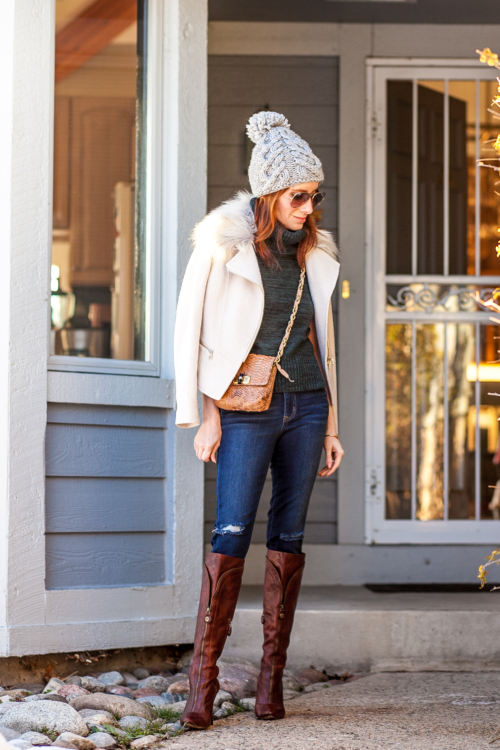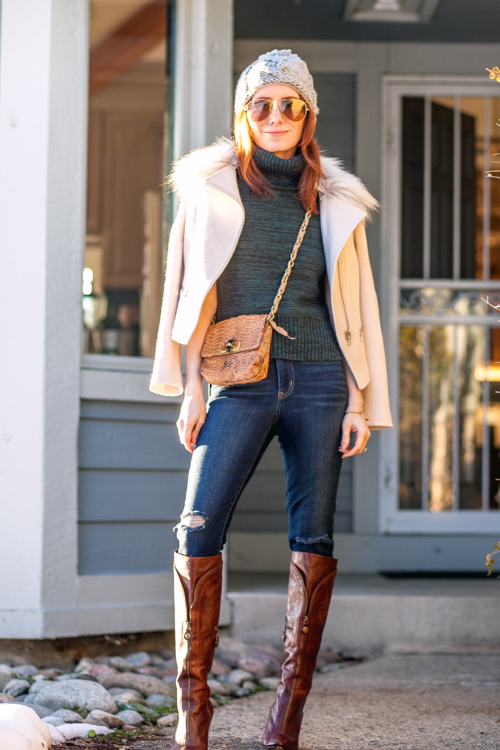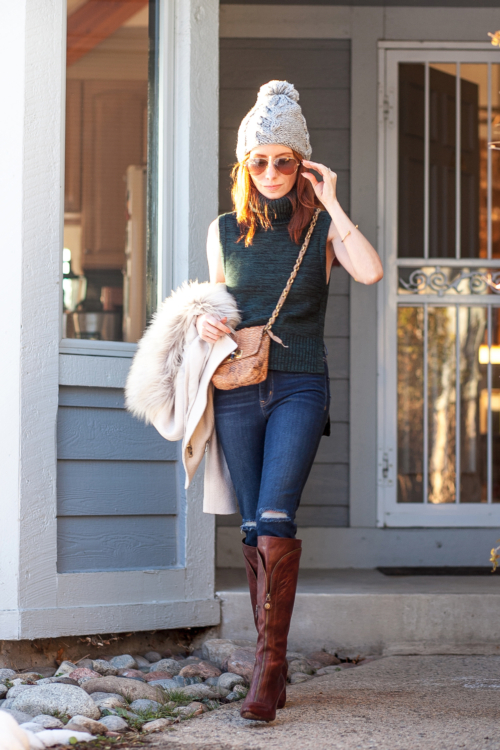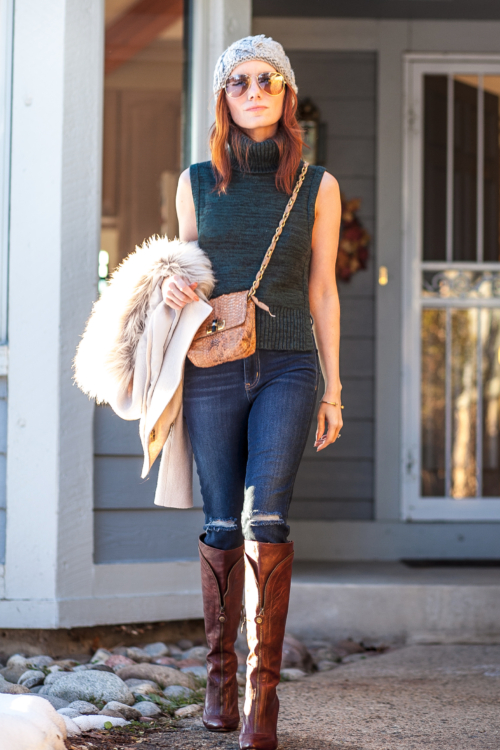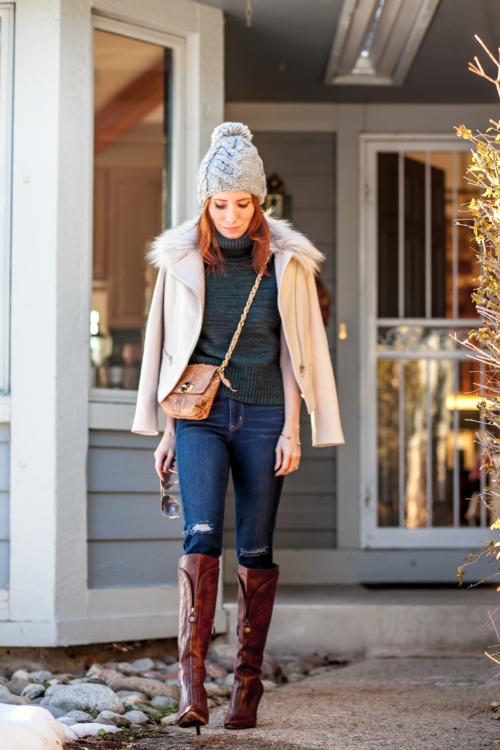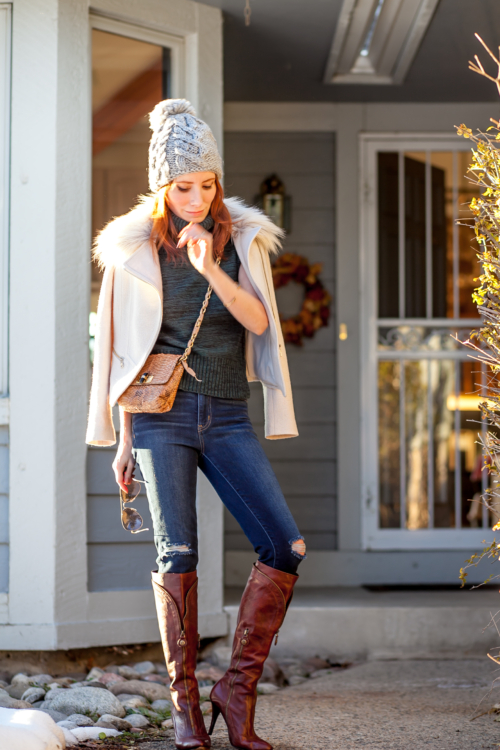 HAT: LOFT, old (similar under $20) (similar under $20) (similar under $20)
JACKET: Ann Taylor, old (similar here) (similar here) (similar here) (similar here)
TOP: Banana Republic (buy it here – on sale) (similar under $25) 
JEANS: American Eagle Outfitters, old (similar here) (similar here – on sale) (similar here – on sale)
BOOTS: Modern Vintage, old (similar here) (similar here) (similar here)
BAG: Lanvin Mini Happy in Python, old (similar here)(similar under $200) (similar under $100) (similar here) 
SUNGLASSES: Ray-Ban Large 62MM Aviators (buy them here) (similar here)