Outfit Of The Yesterday: Coral Pink + Gray Plaid + Jade Green (Keeping It Comfy & Keeping It Cozy)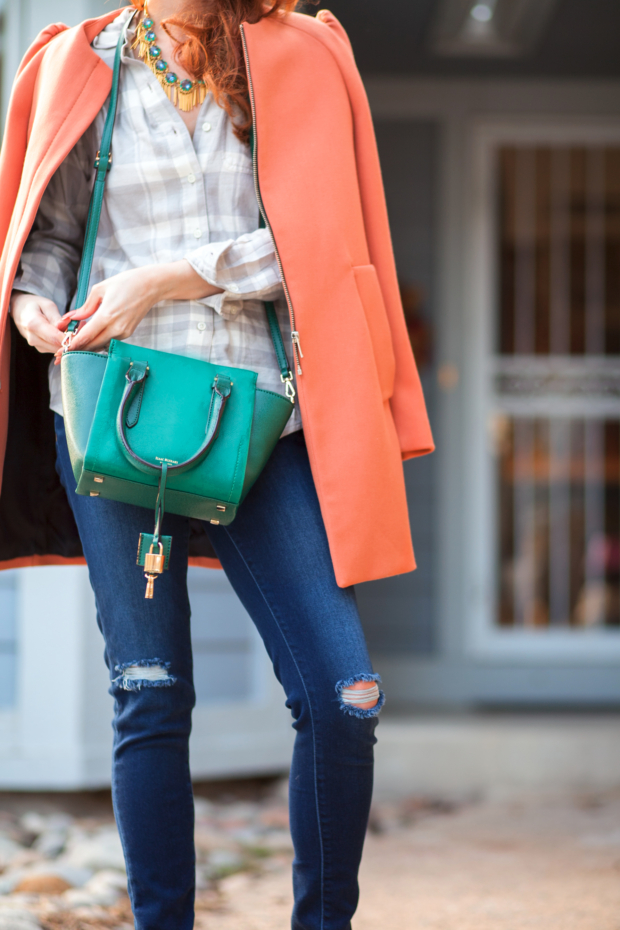 We have now officially hit the part of winter that I hate; the part of winter where I am ready for it to not be winter. The days are still short and the nights way too long; the Christmas lights are burnt out (or no longer even up if you really have life all figured out you-fancy-pants-you); and it's just…blah. Even in Colorado! It's blah.
So it's time to haul out some color. I've been loving this gorgeous jade green bag from Isaac Mizrahi & this necklace from Lele Sadoughi a lot lately–they perk up every outfit and even the most monotonous of dreary winter days.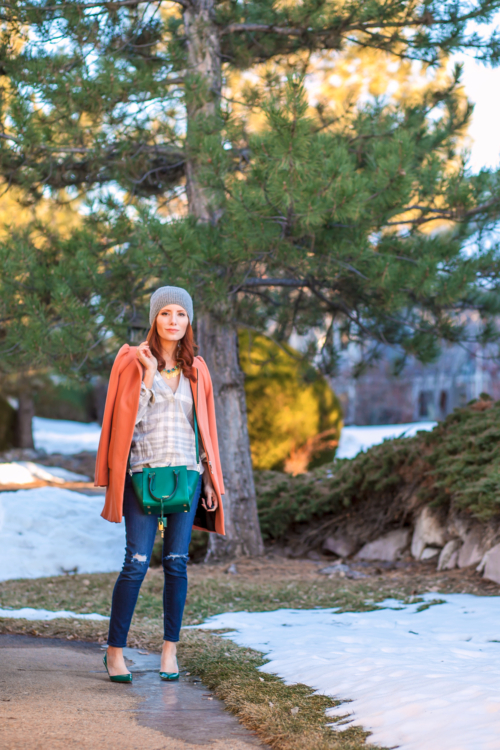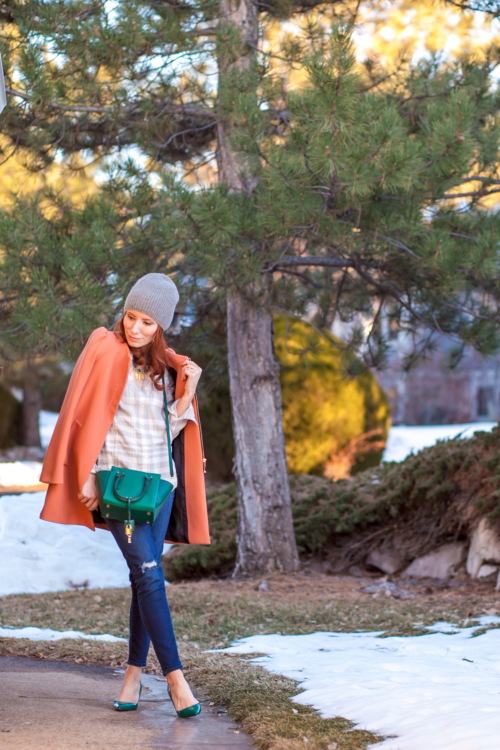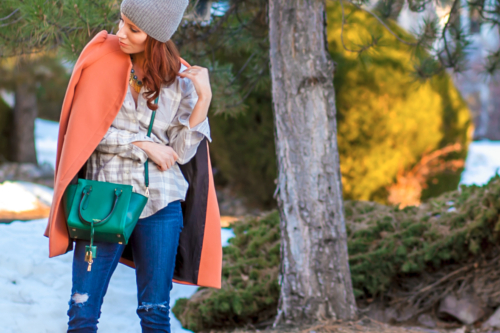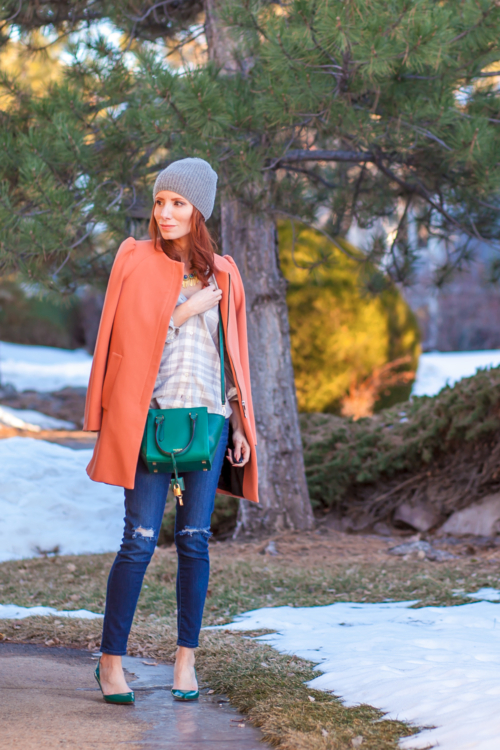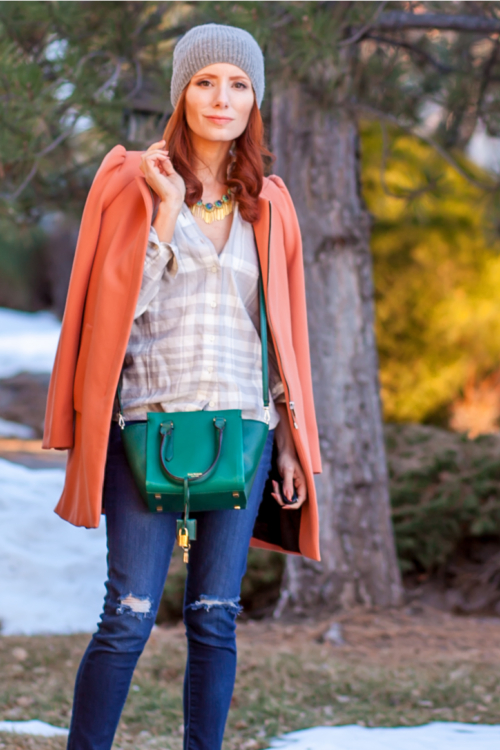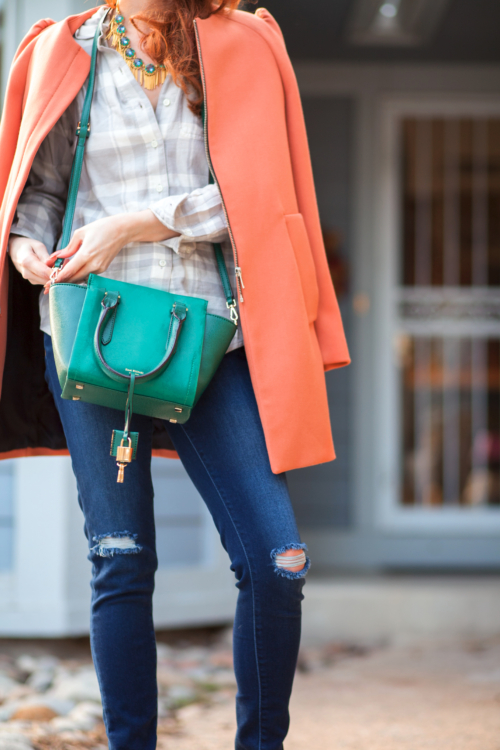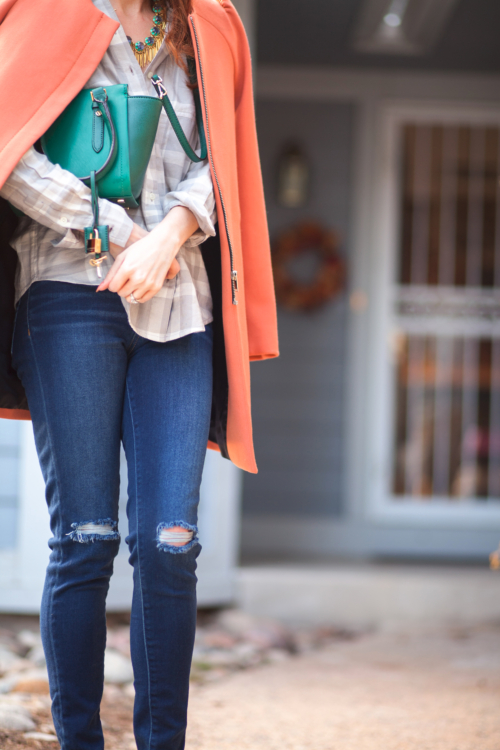 GRAY HAT: J Crew Factory, old (similar under $50) (similar under $25)
NECKLACE: Lele Sadoughi,℅ (buy it here)
PINK COAT: ZARA, old (similar) (similar) (similar) (similar on clearance + now 60% off) (similar + now 60% off)
GRAY PLAID SHIRT: American Eagle Outfitters, old (similar) (similar under $25) (similar under $25)
JEGGINGS: American Eagle Outfitters, old (similar) (similar under $50) (similar on sale)
SHOES: J Crew, old (similar here) (similar here) (similar here)
BAG: Isaac Mizrahi,℅ (buy it here)