Outfit Of The Yesterday: A Little Off The Shoulder + Two Recent Favorite Finds Under $50 (+ Valentine's Day Weekend at Torchy's Tacos & The Denver Four Seasons Hotel)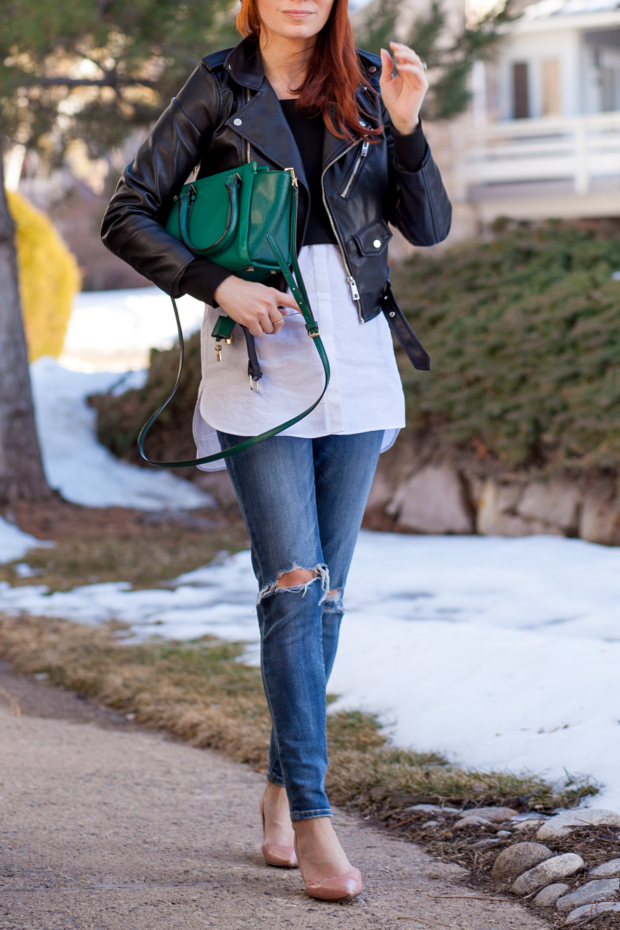 ♫: They Are Night Zombies!! – Sufjan Stevens
I will try to keep this post short & sweet since I'm working on another (big!) post detailing our recent trip to Las Vegas for a big Superbowl Party at Caesars Palace. But I hope you all are having a very sweet & happy Valentine's Day!
We had a great little low-key weekend. We did dinner with friends (at the recently opened Torchy's Tacos, yum!) and a movie on Friday night, and then my husband and I did a low-key overnight "staycation" at the Denver Four Seasons last night–which has to be my absolute favorite hotel in Denver. Not only are the rooms amazing, but the room service is outstanding, the service is top-notch, and the beds are like little clouds of fluffy, soft heaven. A few quick snaps of our weekend:
And on to an outfit. I grabbed both the cat-eye sunglasses & the ZARA off-the-shoulder top that I am wearing below while shopping last weekend in Vegas, and I have been wearing the sunglasses nonstop since. They were under $50 too–score!
(I've been trying to wear the top nonstop as well, but then Husband looks at me like I'm a weirdo. It was also under $50 and worth every penny–the top portion is fairly tight-fitting, which means it will never work its way down as you wear it. Not always easy to find in an off-the-shoulder top!)
Have a great rest of the weekend, you guys!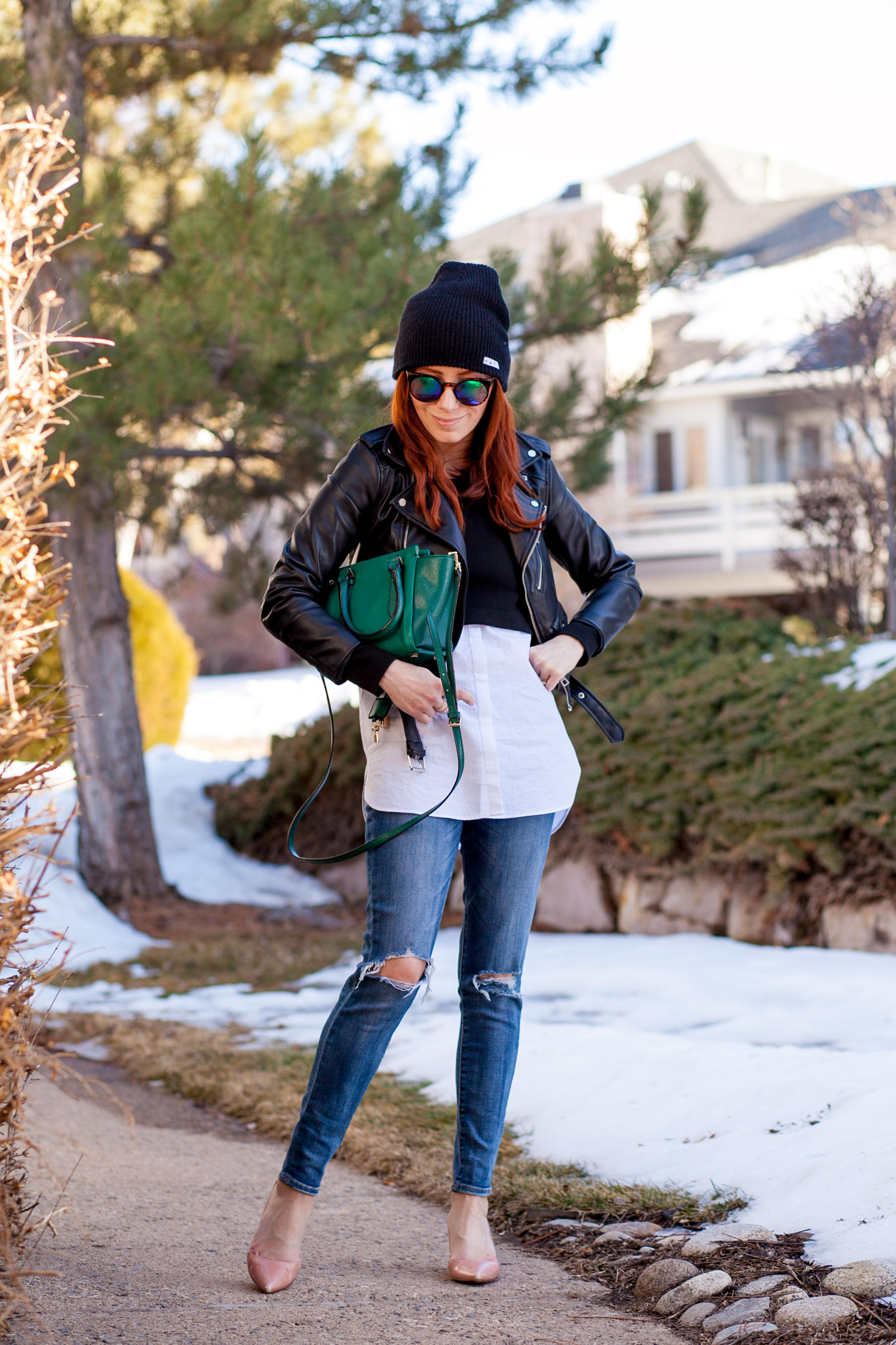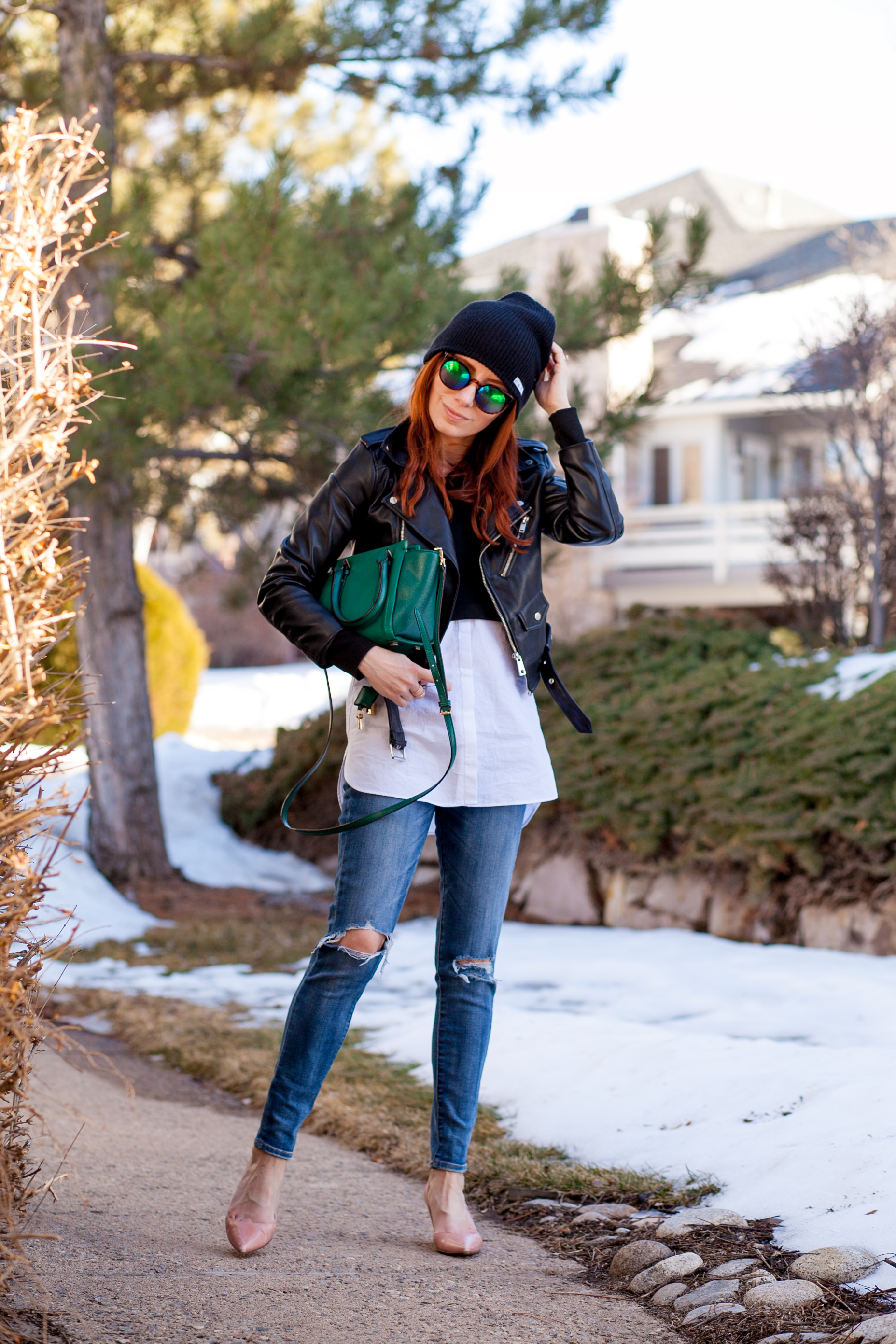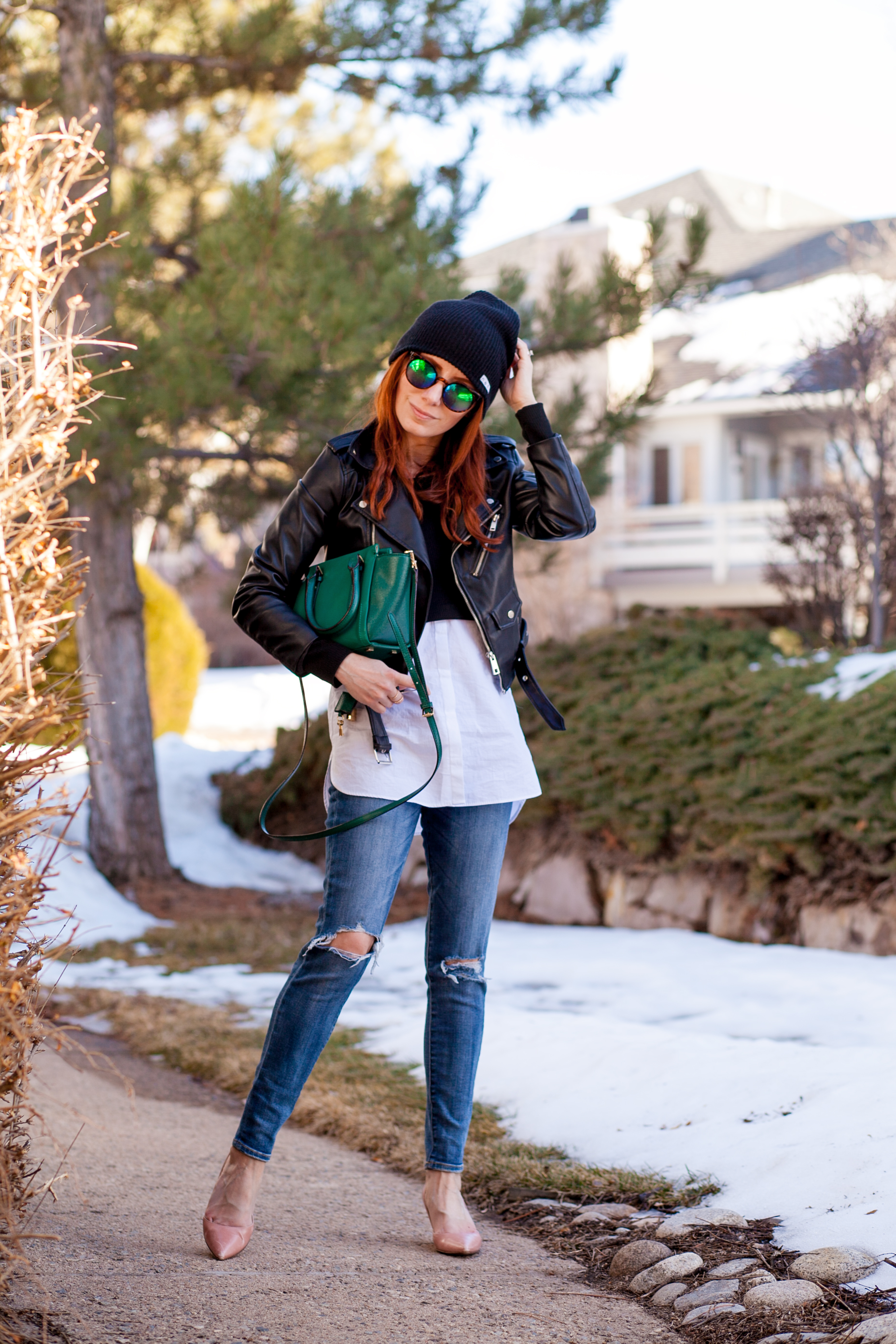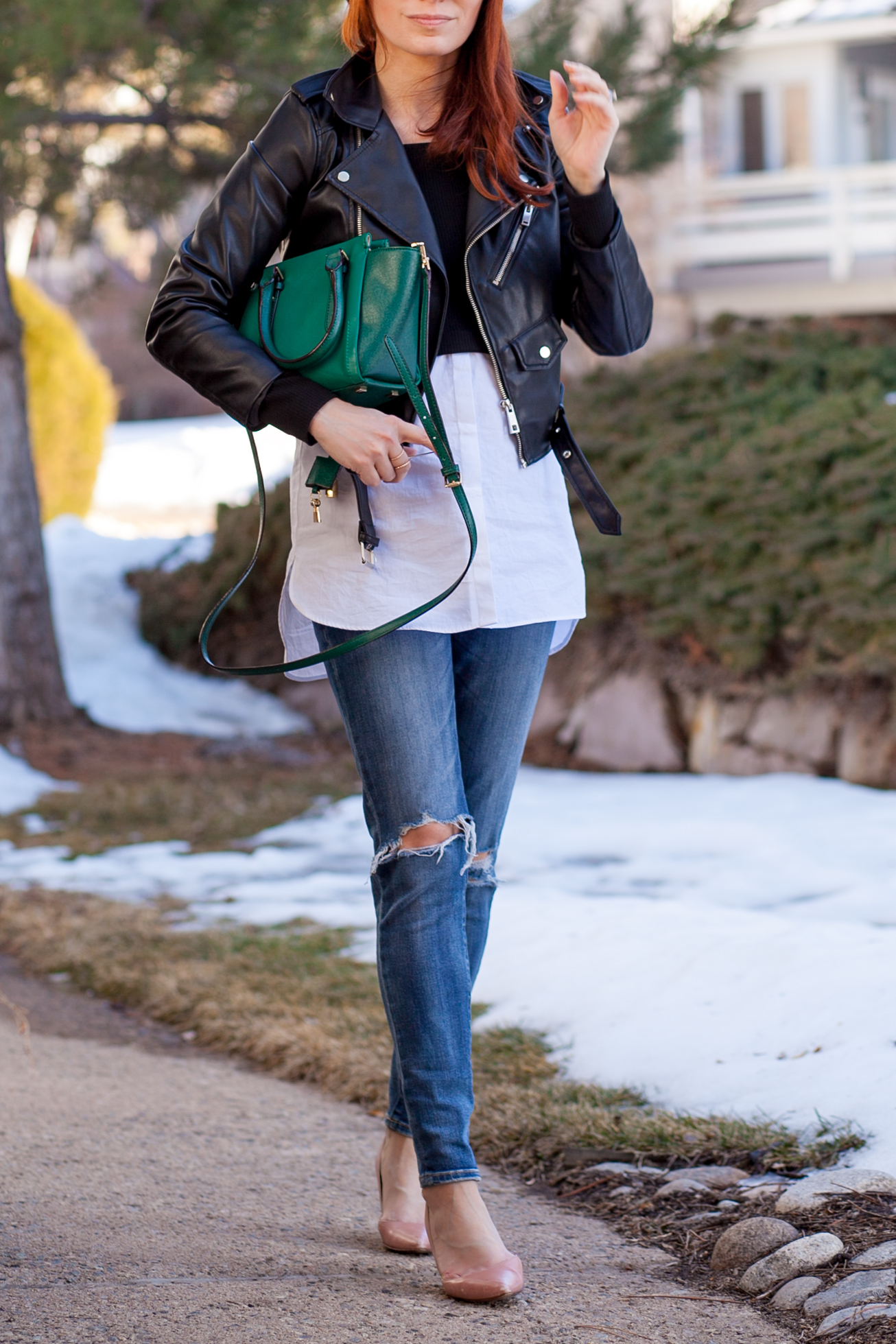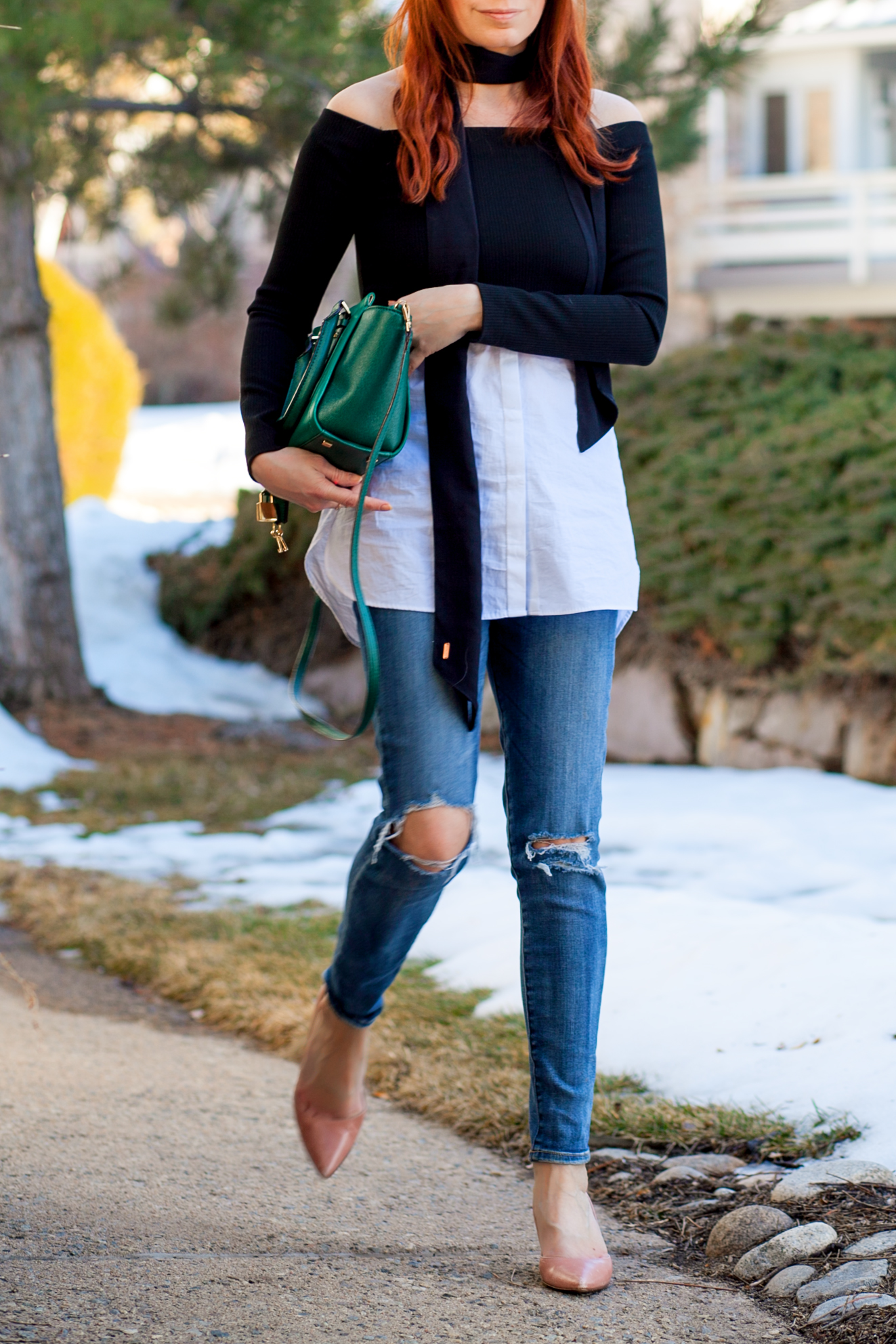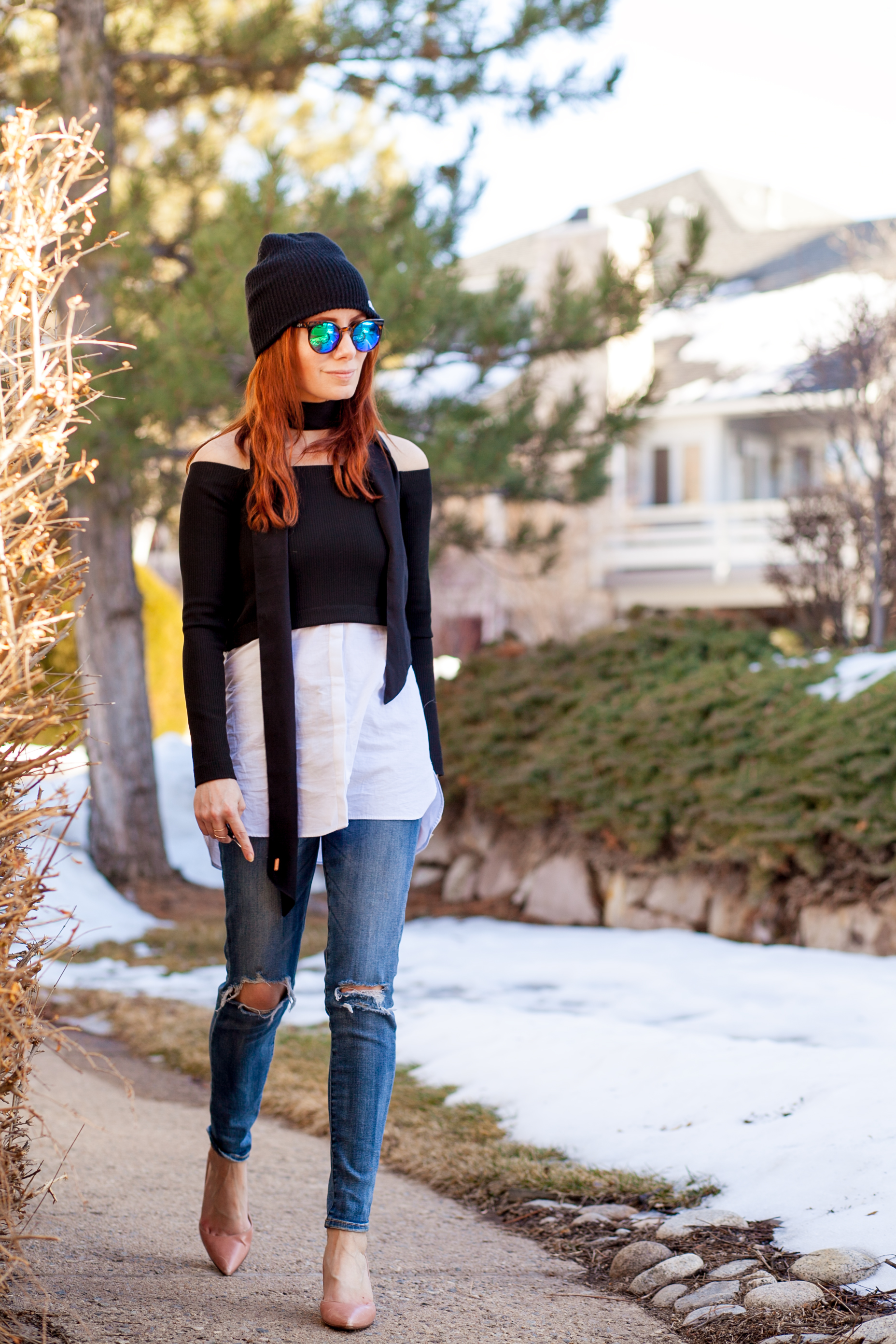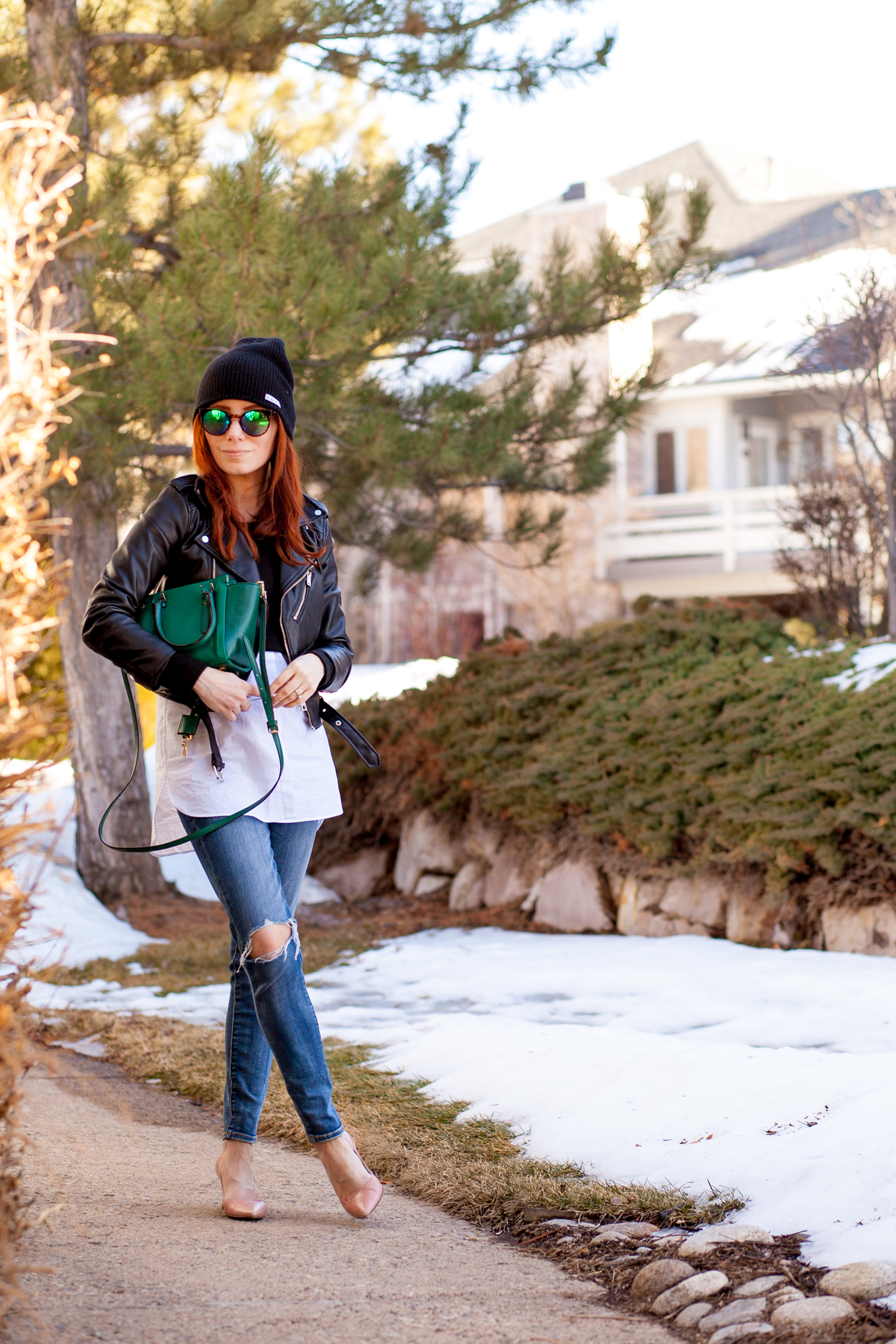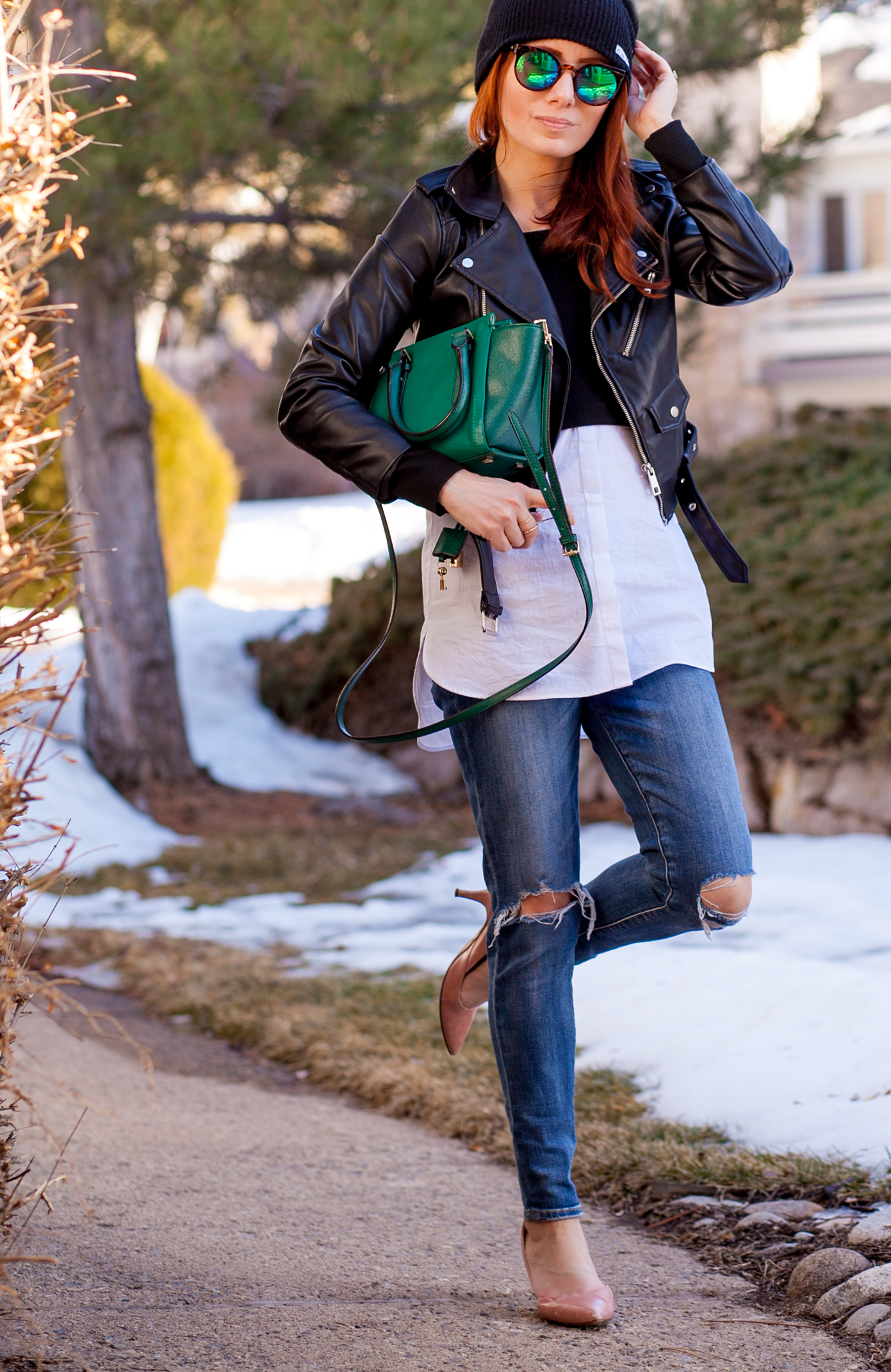 BEANIE: Neff (buy it here – under $15)
SKINNY SCARF: Free People (buy it here – under $15)
MOTO JACKET: H&M, old (similar here) (similar here + take 20% off) (similar under $50
)
TOP: ZARA (buy it here)
JEANS: American Eagle Hi-Rise Jeggings, old (similar here) (similar here)
HEELS: J Crew Valentina Pumps, old (similar here) (similar under $75)
BAG: Isaac Mizrahi, ℅ (buy it here)
SUNGLASSES: Quay (buy them here – under $50
)
*Deals listed above are good for a limited time only! Make sure to check out The Big List of Daily Sales & Deals to see all current promotions & discount codes for all of the retailers featured above.