Outfit Of The Yesterday: Ivory + Black + Peach + Olive Green (& The Power of Pockets)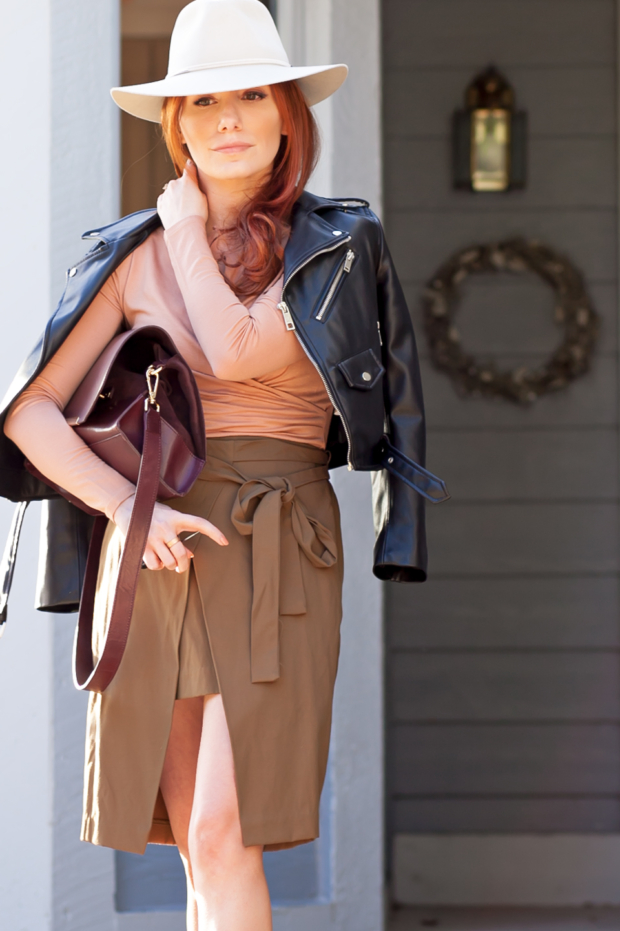 ♫: An Island – Clara Nova
It's hard to believe that spring is officially within our grasp, isn't it? Springtime in Colorado usually means wind (and lots of it!), so I'm holding on to my dear life in half the photos below. Queen Bey and her wind fan, you guys–I am not. Unless it was the time she accidentally got her hair tangled in it and she totally played it off all cool and kept singing! Except I am Chloe, and I'd also probably play it of all cool cry. Halo always makes me cry. As does the thought of having a gigantic wind fan permanently stuck to my head for the rest of my life. I'd cry.
But enough of the weather report. I originally bought the skirt that I am wearing below last spring, and I pretty much lived in it last summer. I love a good wrap skirt–and this one even has pockets! I happily chirped that at my husband the first time I wore it and he was all "What is with you and pockets?" and it isn't until you're wearing something that doesn't have pockets (when god damnit, it should have pockets) that you realize the true, powerful power of pockets.
I think we've all been there, right? You find yourself in an awkward social setting, wearing a stupid pocket-less sweatshirt you bought for 50% off at the PUMA Outlet ('Who needs pockets when it's just $9.98 and comes with a slightly funny smell and a free raffle ticket to win a chance to pet a puppy?" you thought at the time), and you're suddenly randomly fumbling at your midsection like a total weirdo because you need somewhere, any-freaking-where to put your hands. 
But…there's nowhere to put your hands. You're completely pocket-less.
Oh hi my name is Chloe, don't mind me desperately pawing at my own stomach and sides like I'm a complete spaz while you talk to me because I'm trying to put my hands into pockets that don't exist. I'll now try to play it off like I don't have a contagiously itchy stomach rash and place my hands…on my hips! 'Cuz that's cool. Nope. I know–I'll just cross my arms? No wait–the body language expert on Nancy Grace totally said that makes me seem like a guarded whore of a mass murderer. Not good. Baaack to the hips. I'm a little teapot? I promise I don't really watch Nancy Grace. Only on Wednesdays. When I'm queen, everything will have pockets! Let's be friends? Best friends. And braid each others hair! Just please keep me away from wind fans. I'm at my sides again looking for pockets again, shit.
See you guys? I never take an item with good, roomy pockets for granted. They're great for hands, they're amazing for stashing bobby pins and favorite lip glosses so they can tumble out in your washing machine later on, and I almost expect dresses and skirts to have them now. While the skirt I am wearing below is no longer available to purchase, I've included some of my favorite similar wrap skirts below. Some even have pockets. Happy shopping!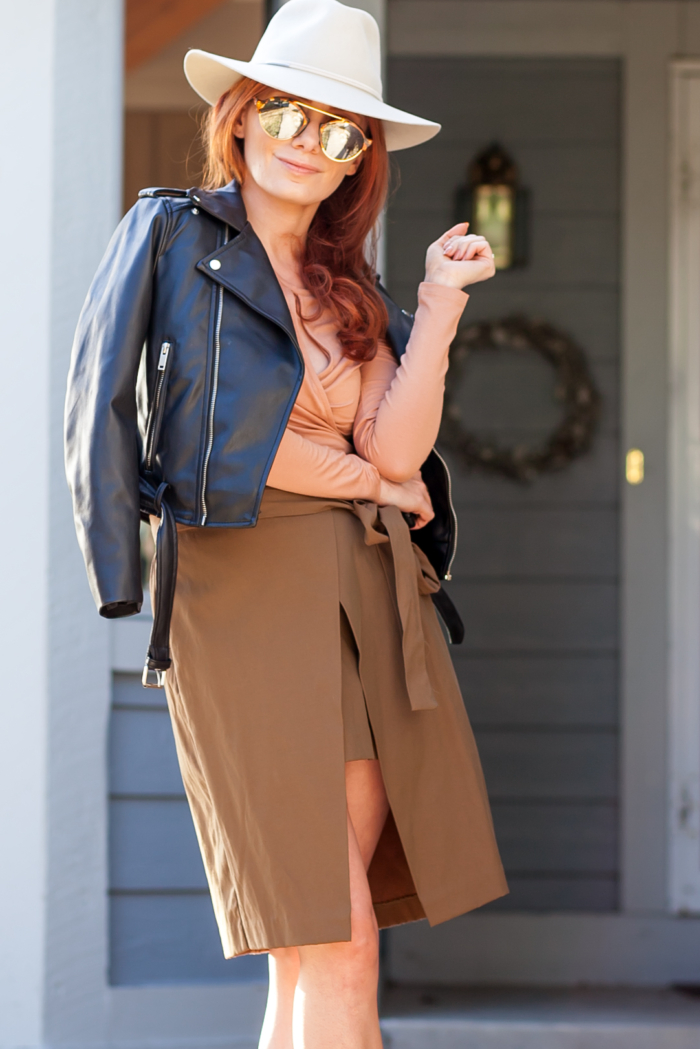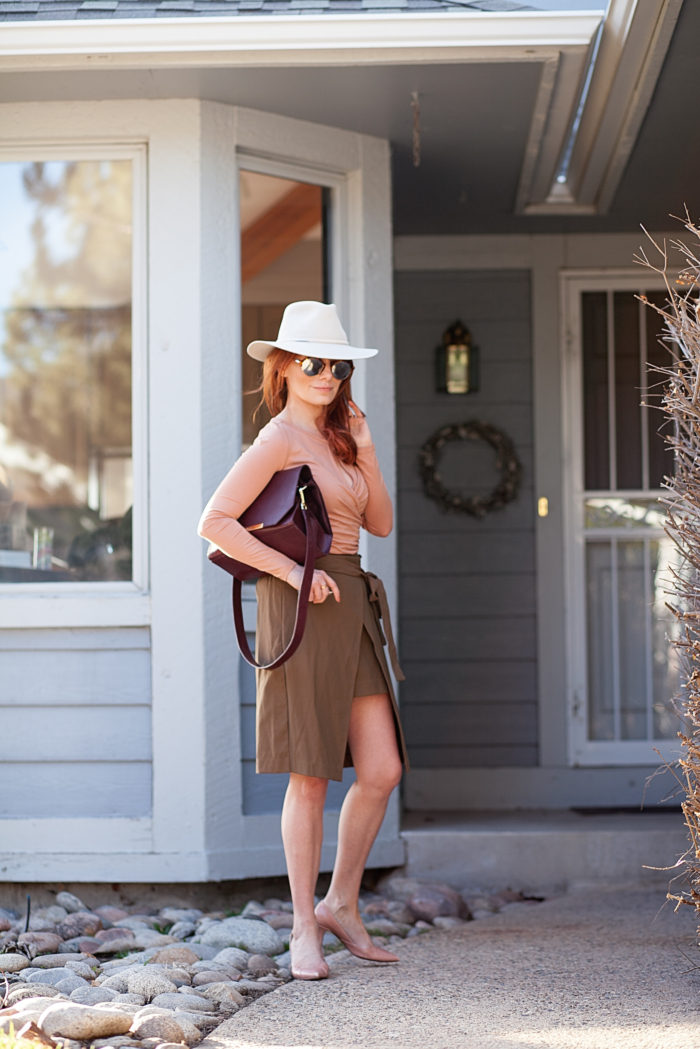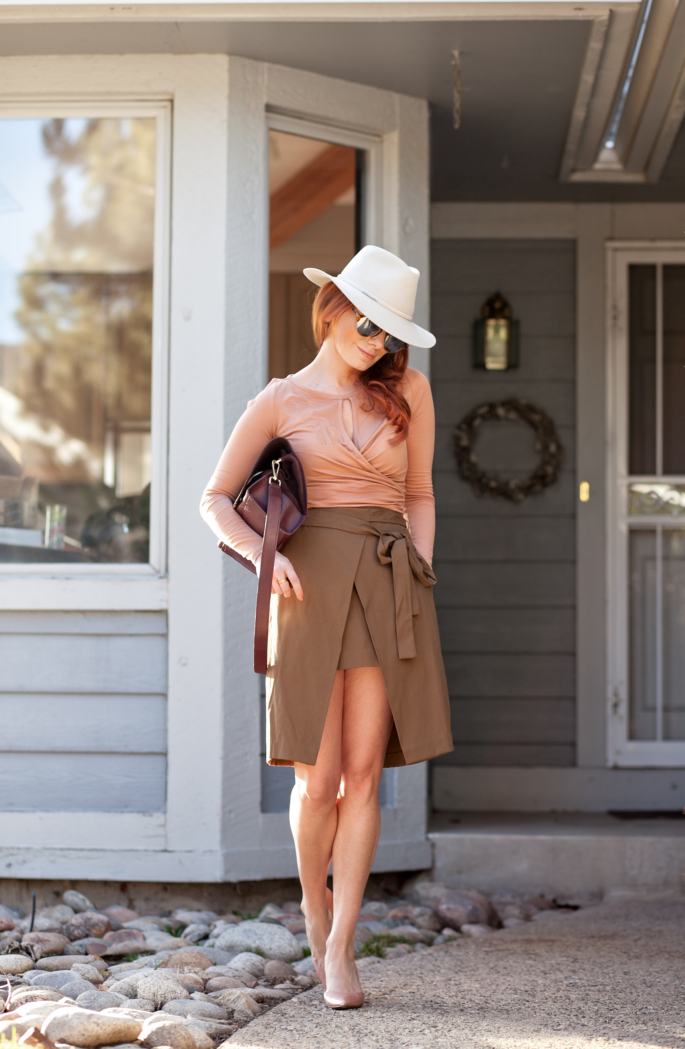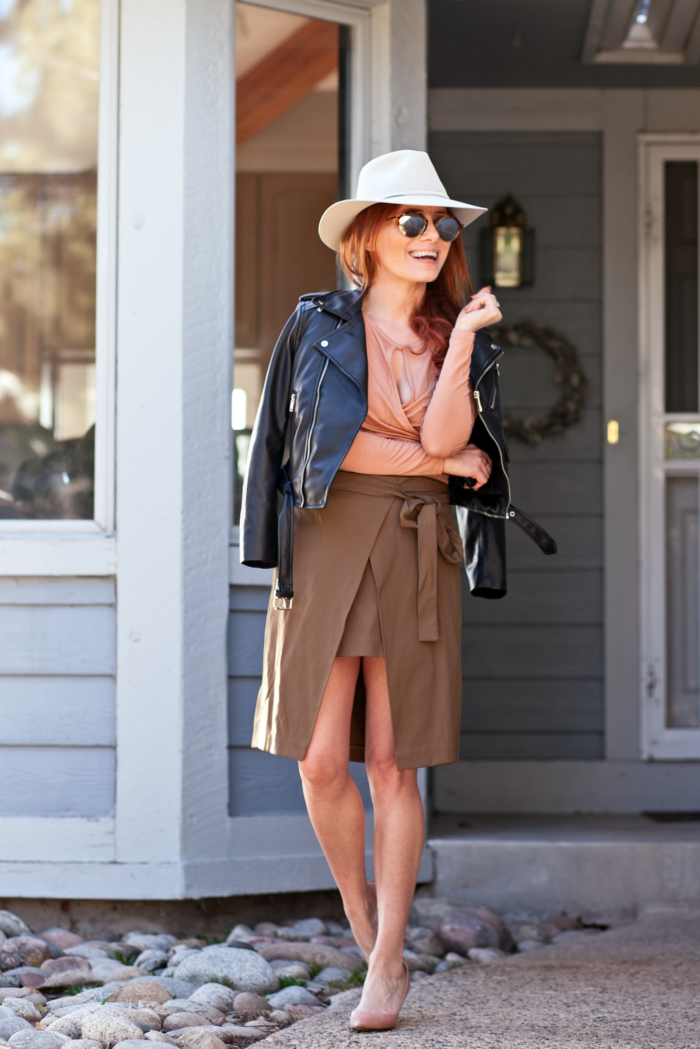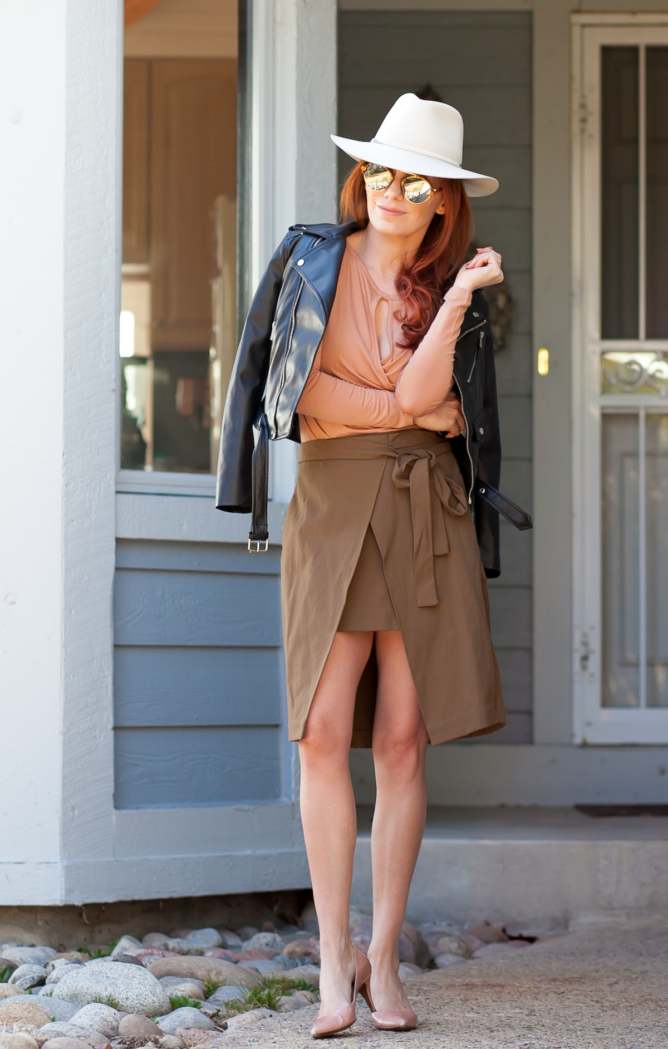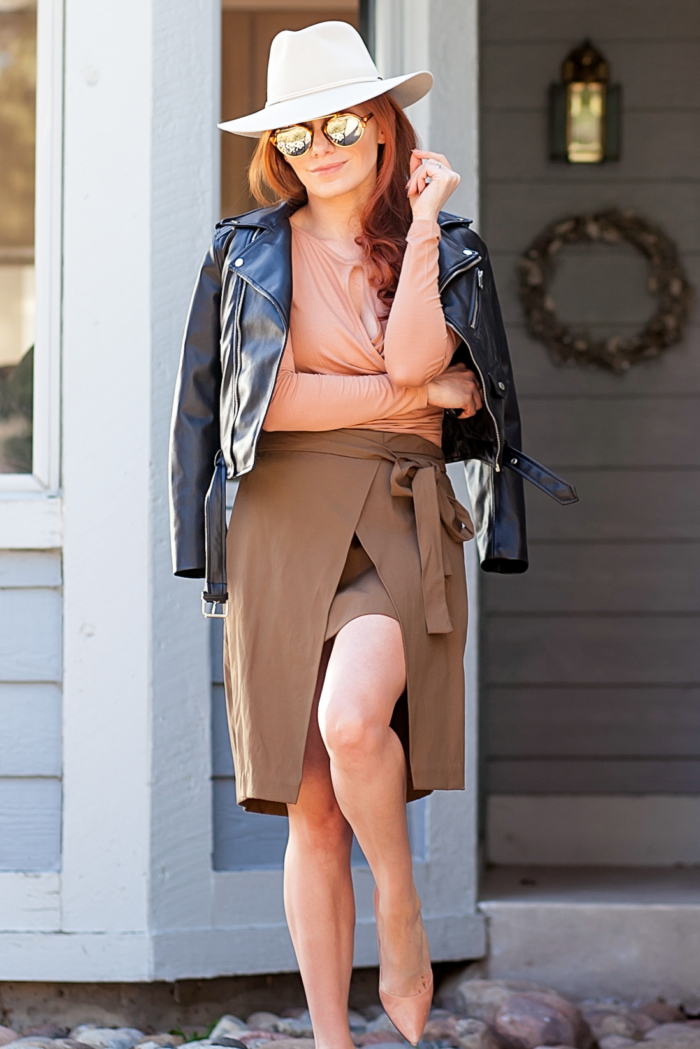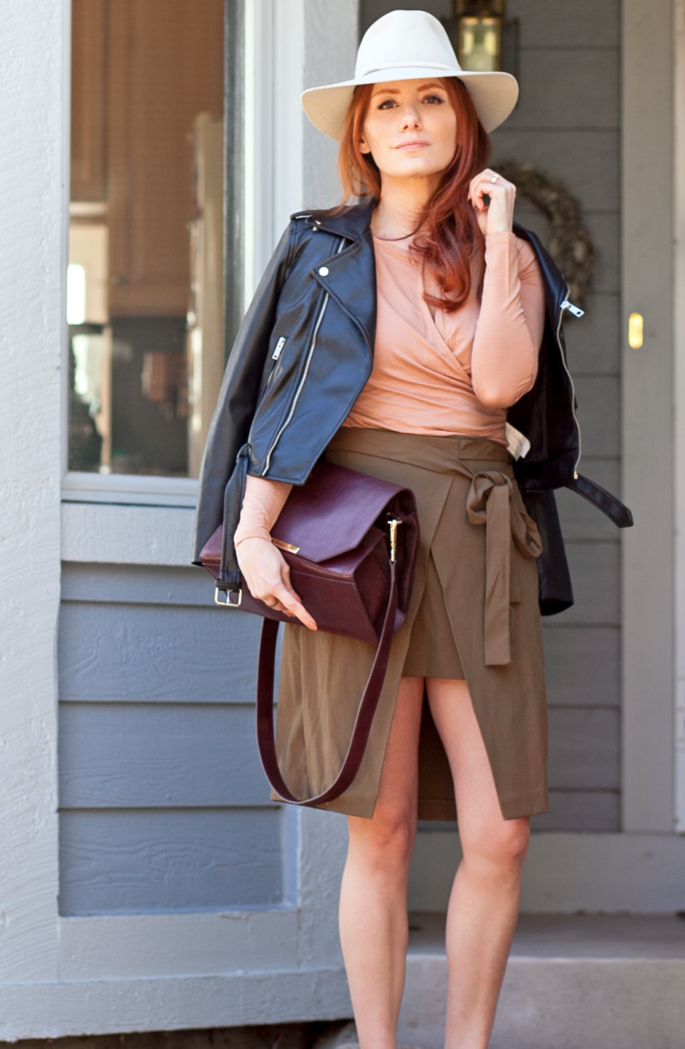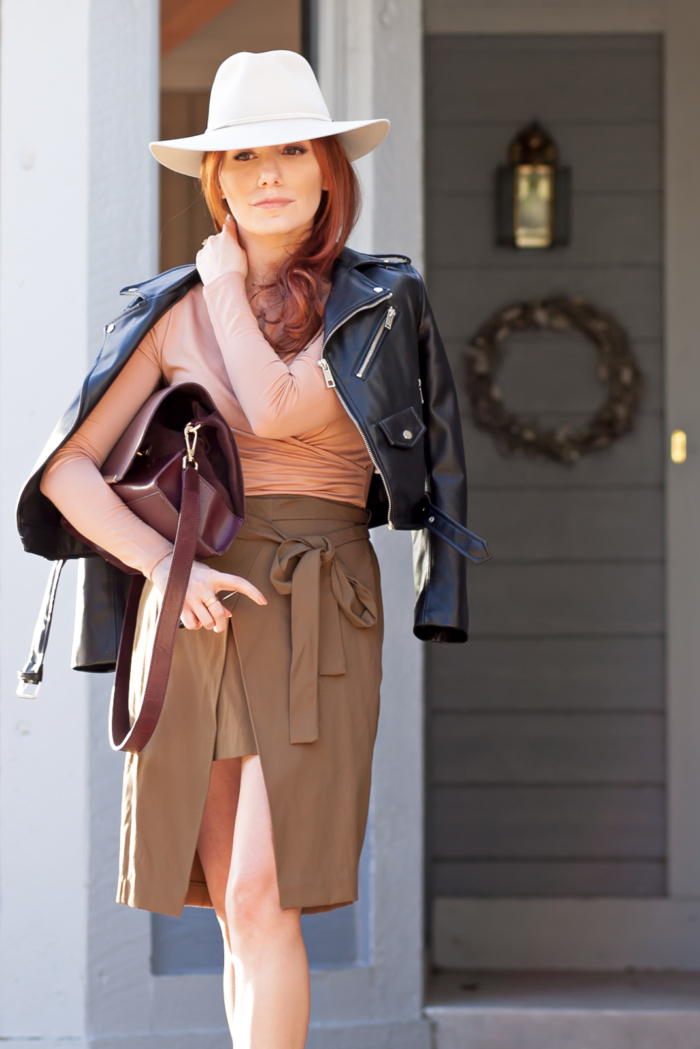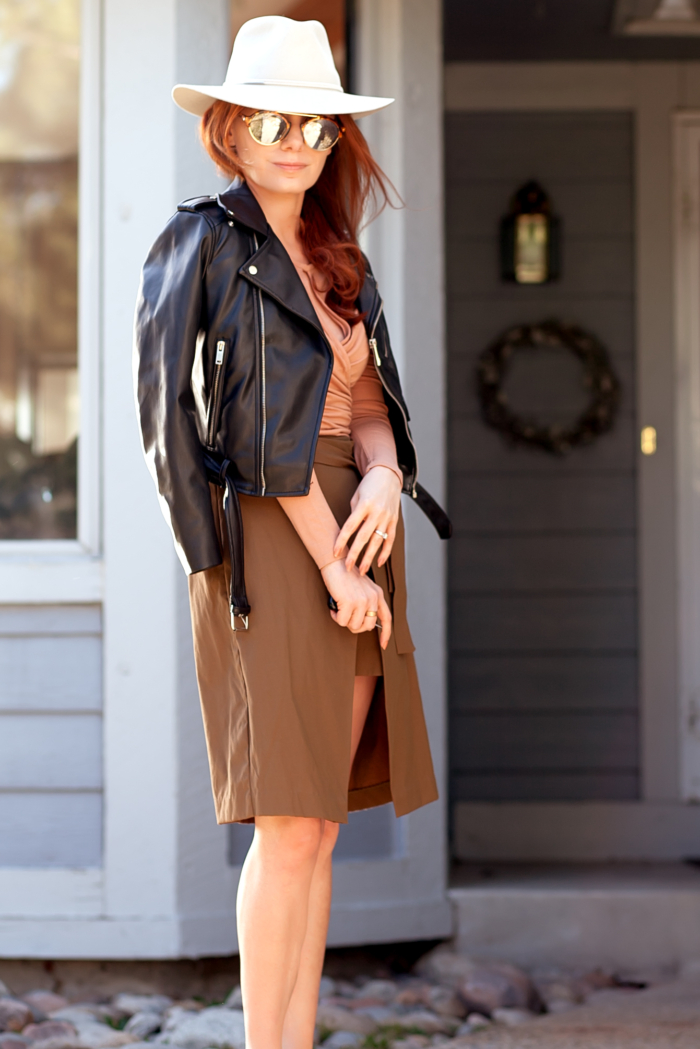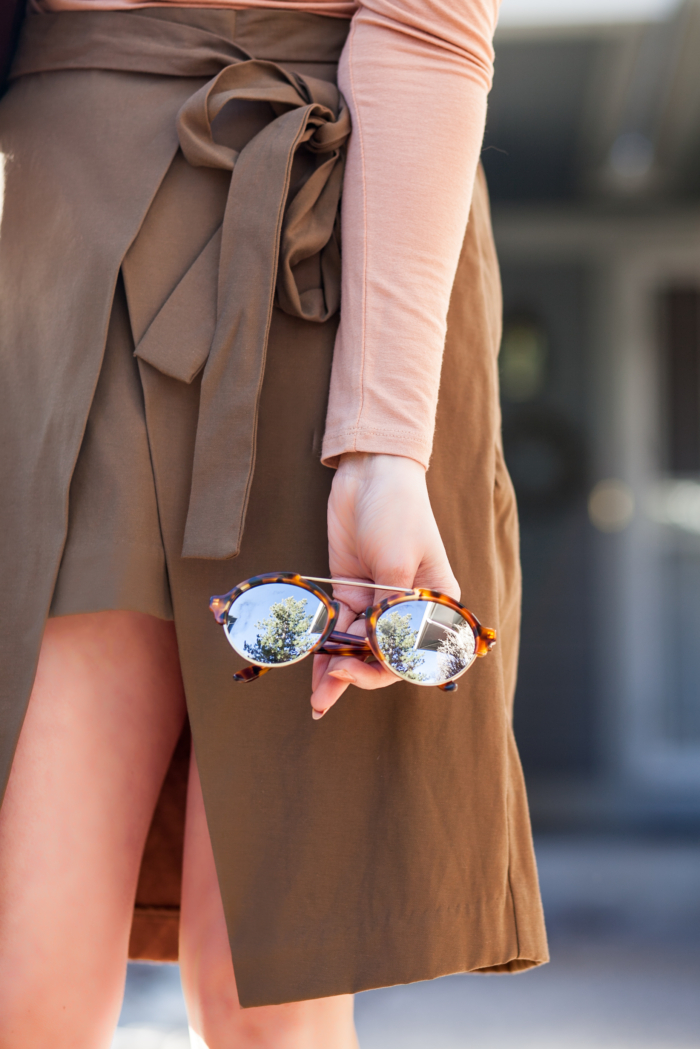 HAT: Rag & Bone (buy it here) (similar under $50) (similar under $15) (last worn here)
SUNGLASSES: Illesteva (buy them here)
JACKET: H&M, old (similar here) (similar here) (similar here) (last worn here)
TOP: Ann Taylor, old (similar here) (similar here) (similar here) (similar under $50)
SKIRT: ZARA, old (similar here) (similar here) (similar here) (similar here) (similar here)
SHOES: J Crew, old  (similar under $100) (similar here) (similar here) (last worn here)
BAG: ZARA, old (similar under $50) (similar here) (similar here)
*Deals listed above are good for a limited time only! Make sure to check out The Big List of Daily Sales & Deals to see all current promotions & discount codes for all of the retailers featured above.