Outfit Of The Yesterday: A Floral Dress + A Moto Jacket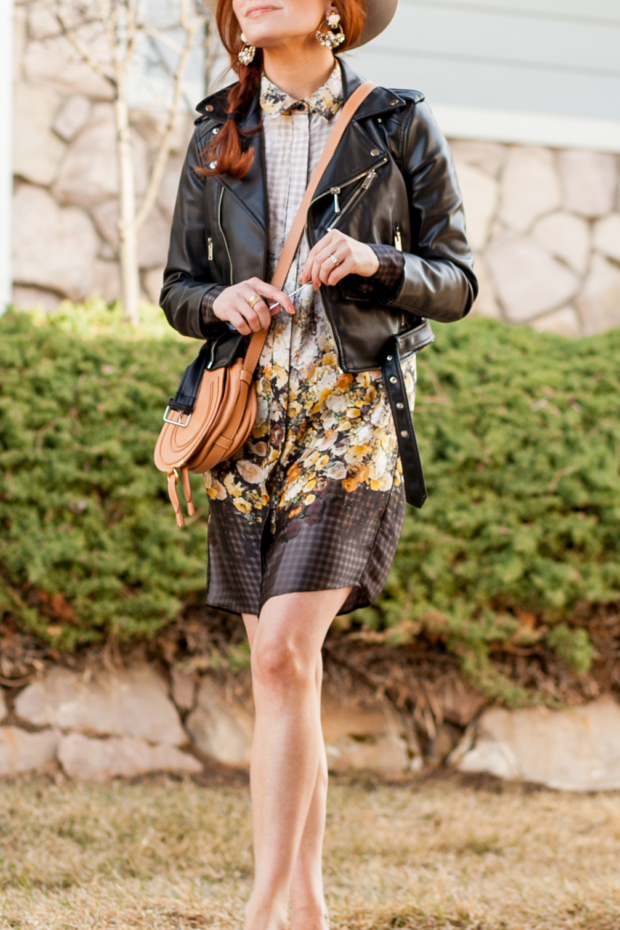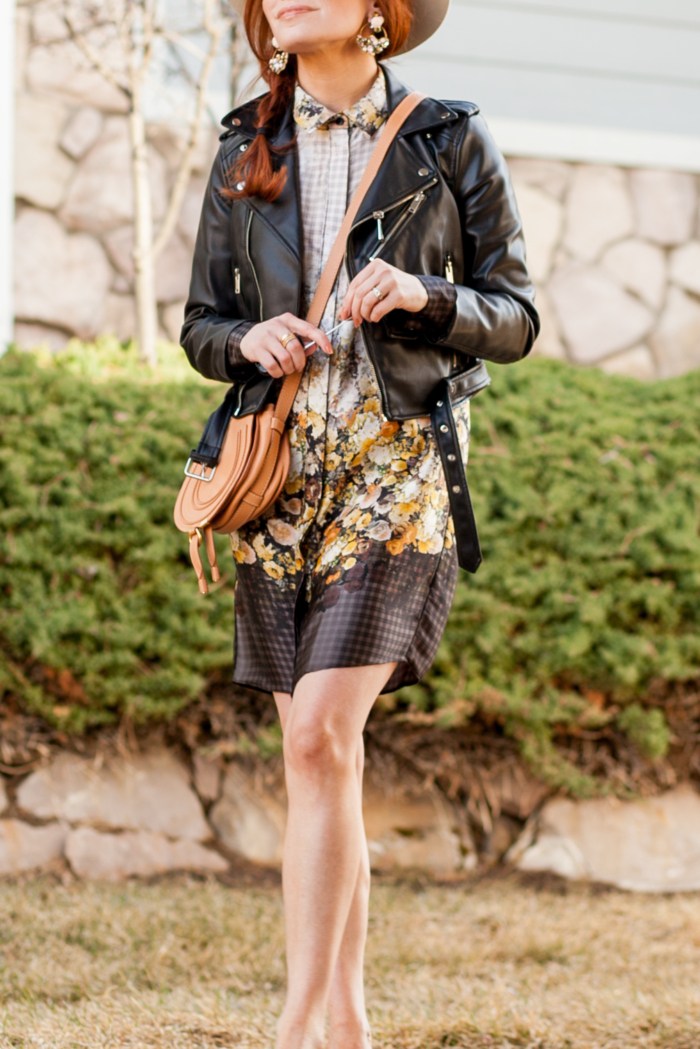 The weather in Colorado has been beautiful. Beautiful! Not sure how long it will last, though–March is traditionally our snowiest month (we had a blizzard that sacked us with 36 inches of snow in March of 2003) so I've been trying to take advantage of the warmer weather while I can. I could be (begrudgingly) back in heavy coats and snow boots next week. Hooray for global warming (I kid, but...).
Anyway! Except for my hat & my bag, I'm wearing a bunch of oldies again. There's something that I have always loved about pairing a sweet floral print dress with a tough moto jacket, and while the dress that I am wearing below is no longer available to purchase, I have included some of my favorite spring dresses below. Have a great rest of the weekend, you guys!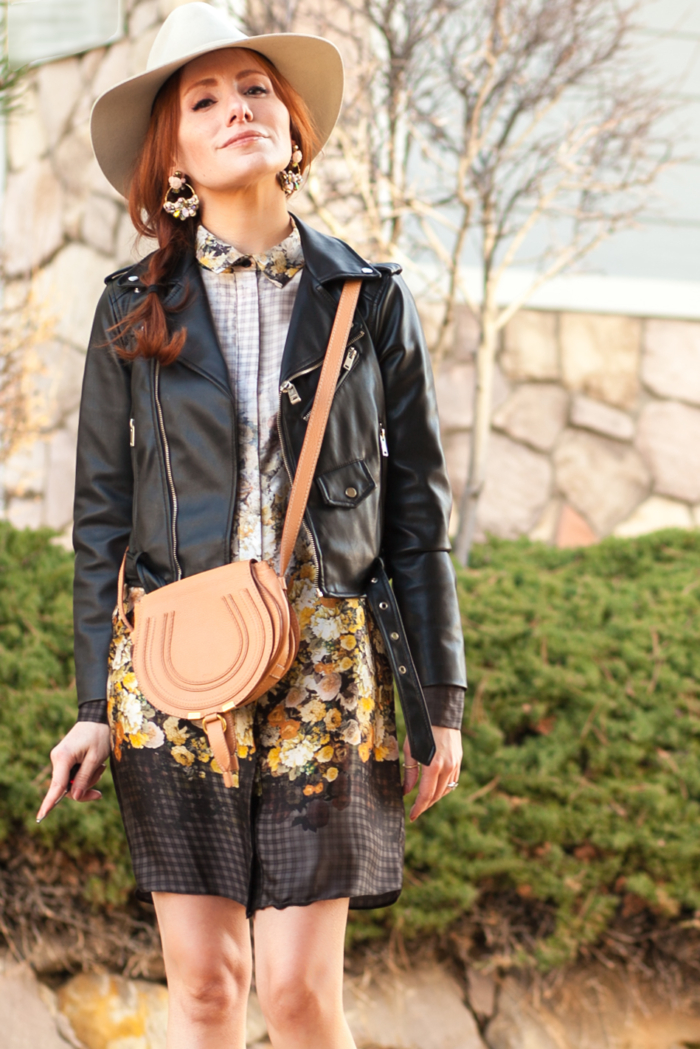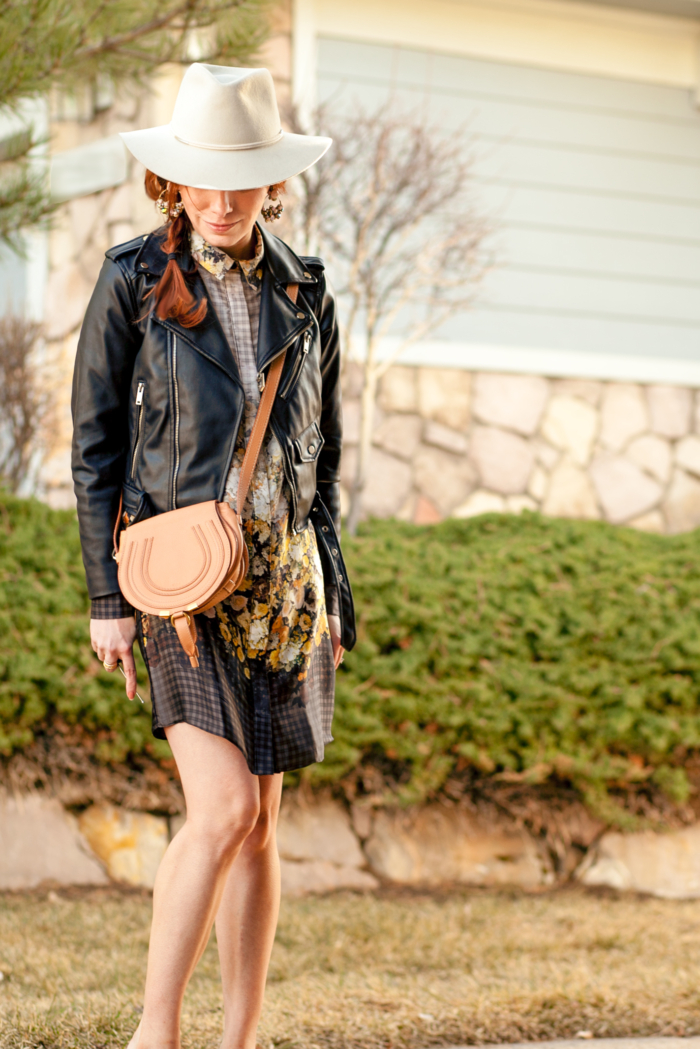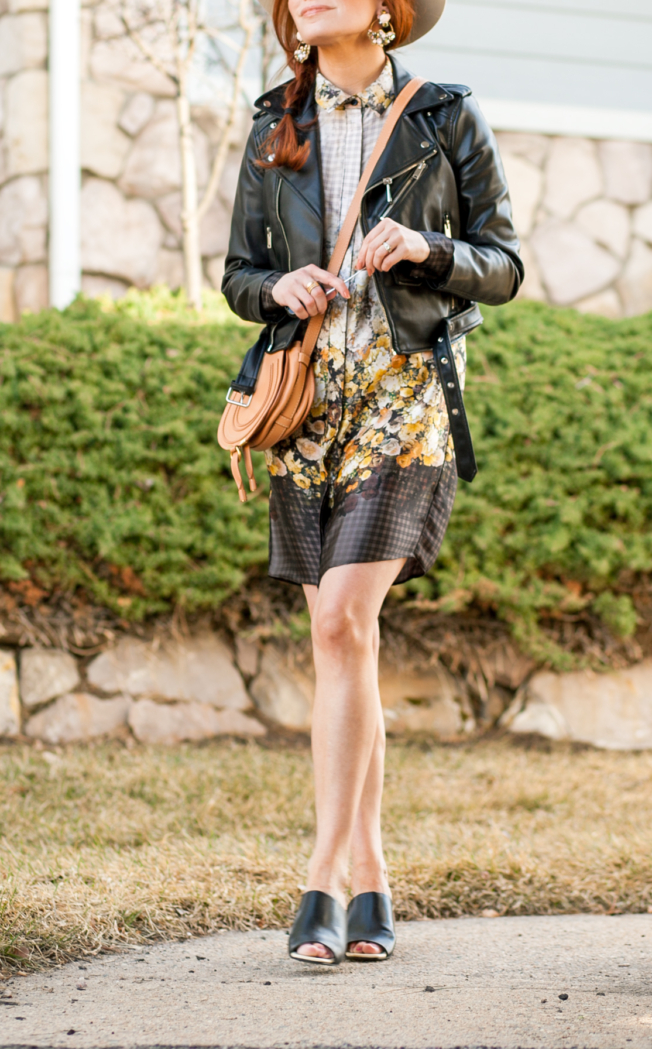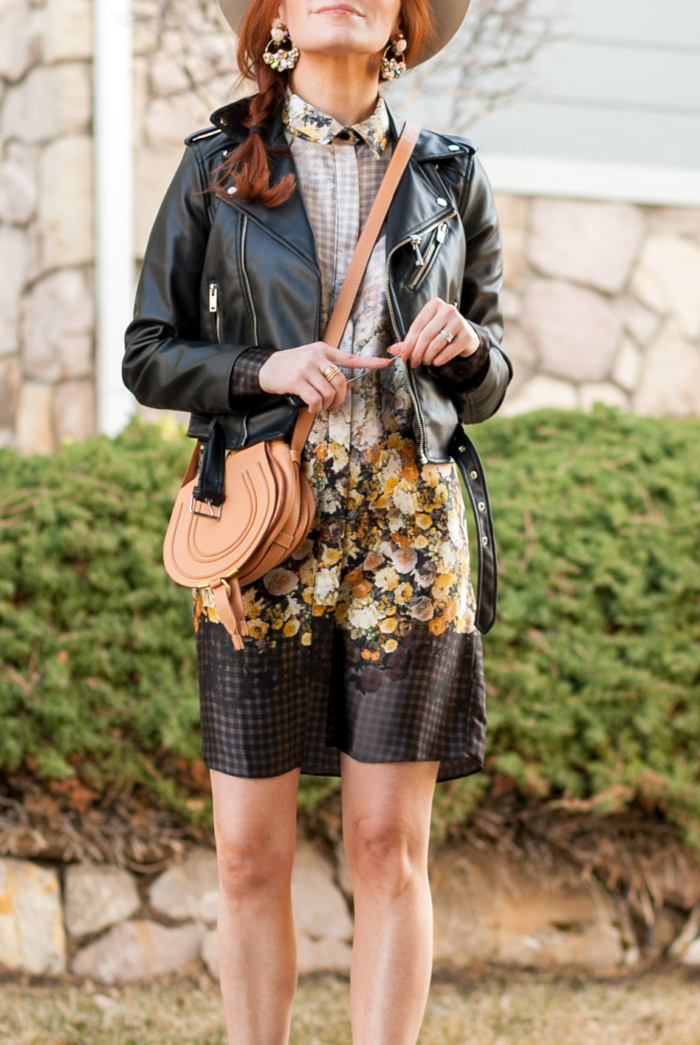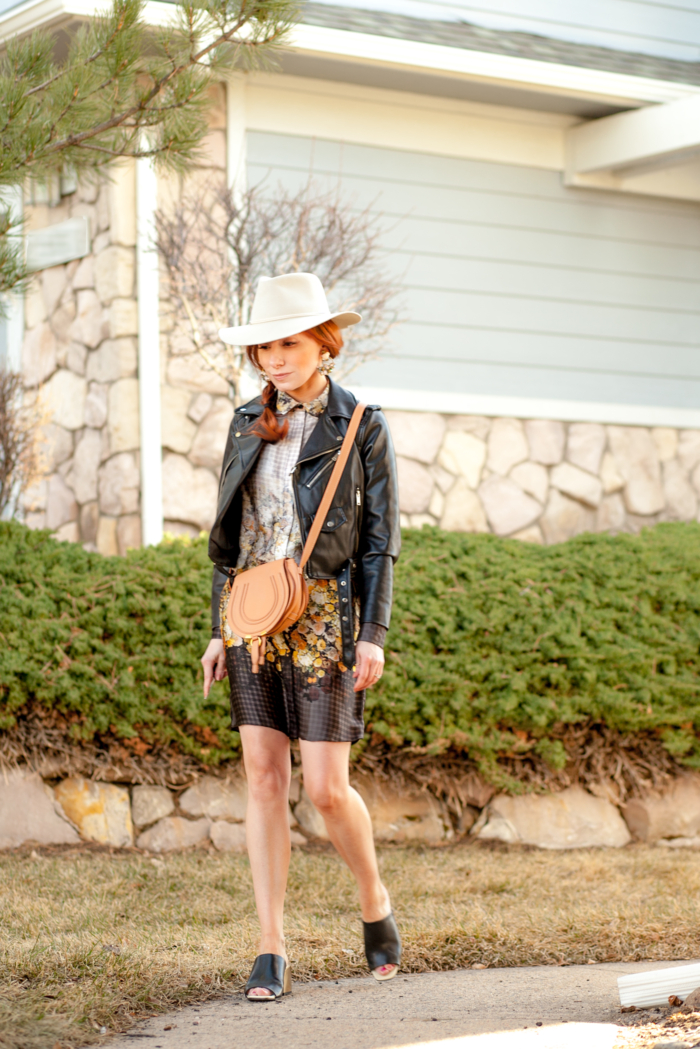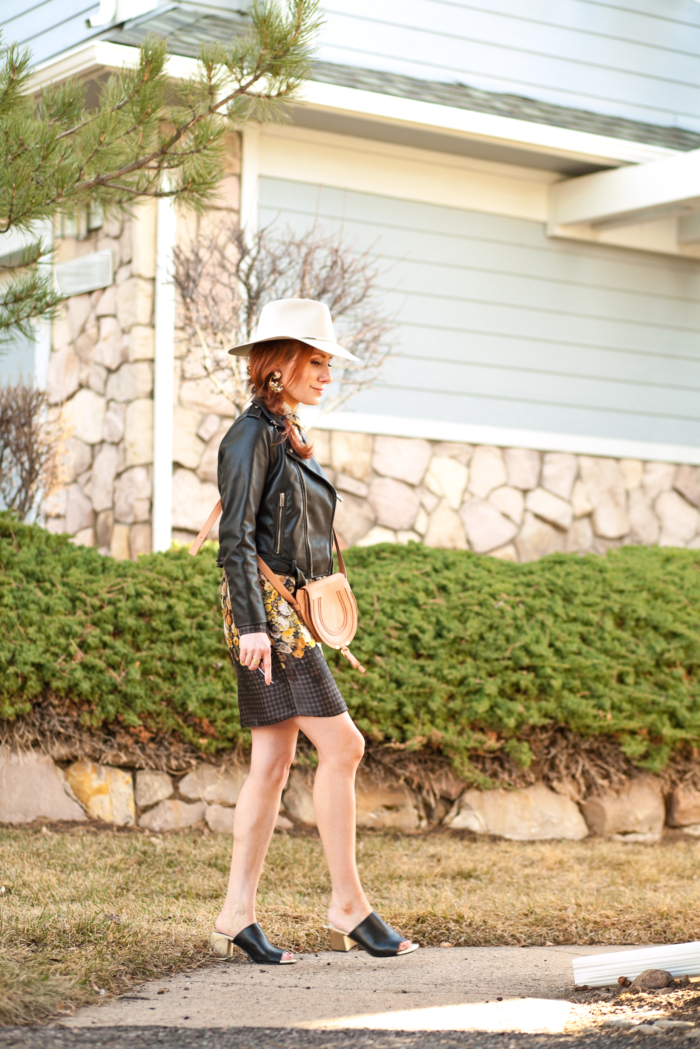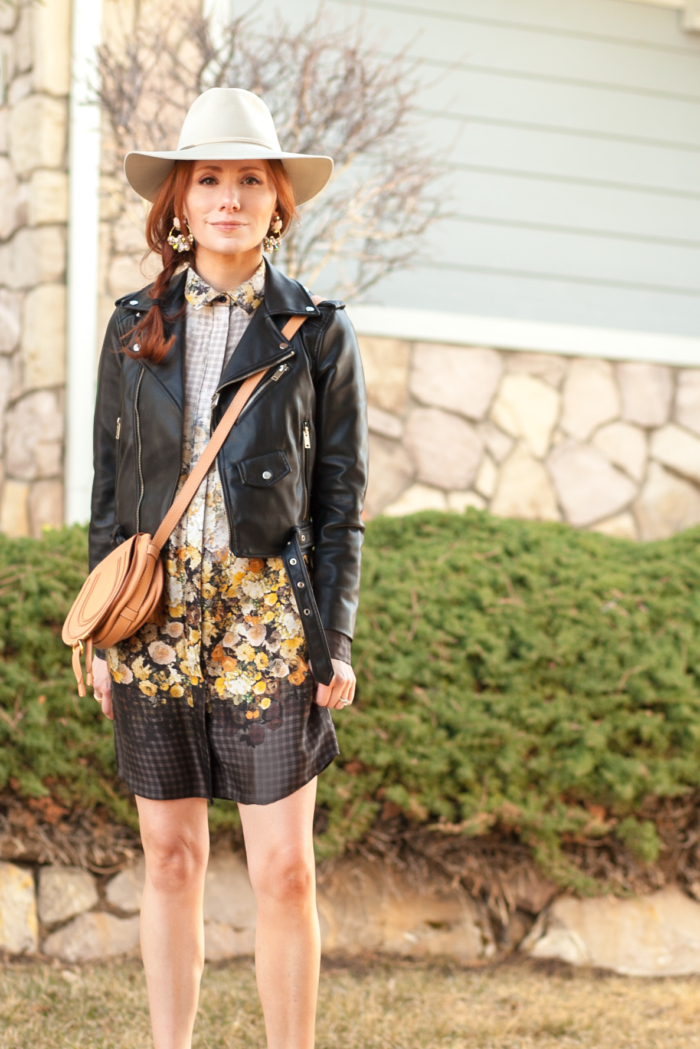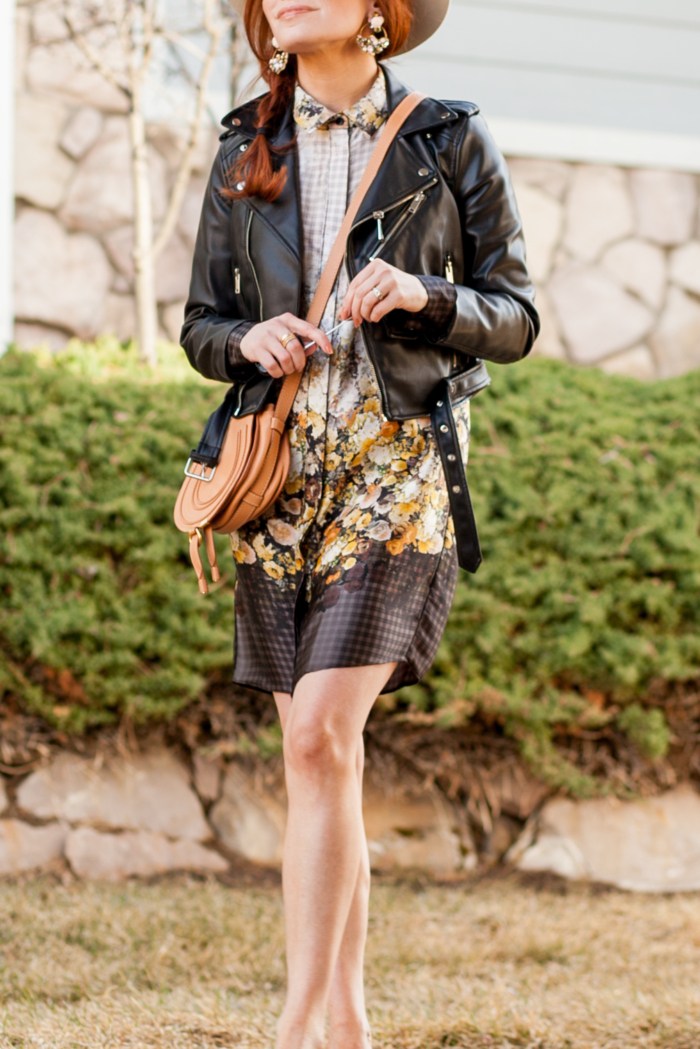 HAT: Rag & Bone (buy it here) (similar here) (last worn here)
EARRINGS: J Crew, old (similar here) (similar under $50) (similar under $50) (last worn here)
JACKET: H&M, old (similar here + take 10% off w/ code RMNMAR16) (similar under $50) (last worn here)
DRESS: ASOS, old (similar here) (similar here) (last worn here)
TAN HANDBAG: Chloe Small Marcie in Milk Rose (similar here) (similar here) (similar + take 15% off w/ code STYLE) (last worn here) 
BLACK HEELS: ZARA, old (similar under $50) (similar here) (last worn here)