Outfit Of The Yesterday: Off The Shoulder + The Baublebar Kiara Drops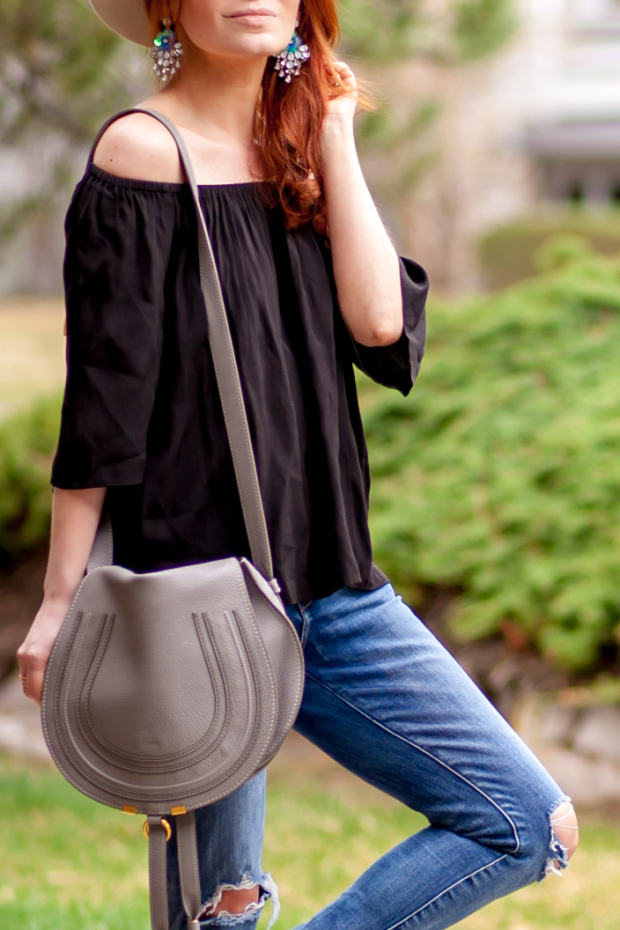 (♫: Dance Yrself Clean – LCD Soundsystem) 
I hope you guys are having a good weekend! Colorado got another major snowstorm, so my husband and I have been snuggled up inside with our pups watching the new season of Unbreakable Kimmy Schmidt and a little bit of the Coachella livestreams over on Youtube, too. While eating homemade taco soup! Sometimes being lazy isn't half bad.
I'm keeping it a little more simple in the outfit below, which I wore last week during warmer weather. I've finally bit the bullet and bought into the off-the-shoulder trend–it's a great neckline for showcasing bold earrings, I think, and so comfortable to wear. I tend to shy away from voluminous tops since I'm so short, but I think this one works well with both skinny jeans and tucked into skirts, too. I bought the top at LOFT about a month ago and while it's currently sold out online, I've included some of my favorite off-the-shoulder tops below. Have a great rest of the weekend,  you guys!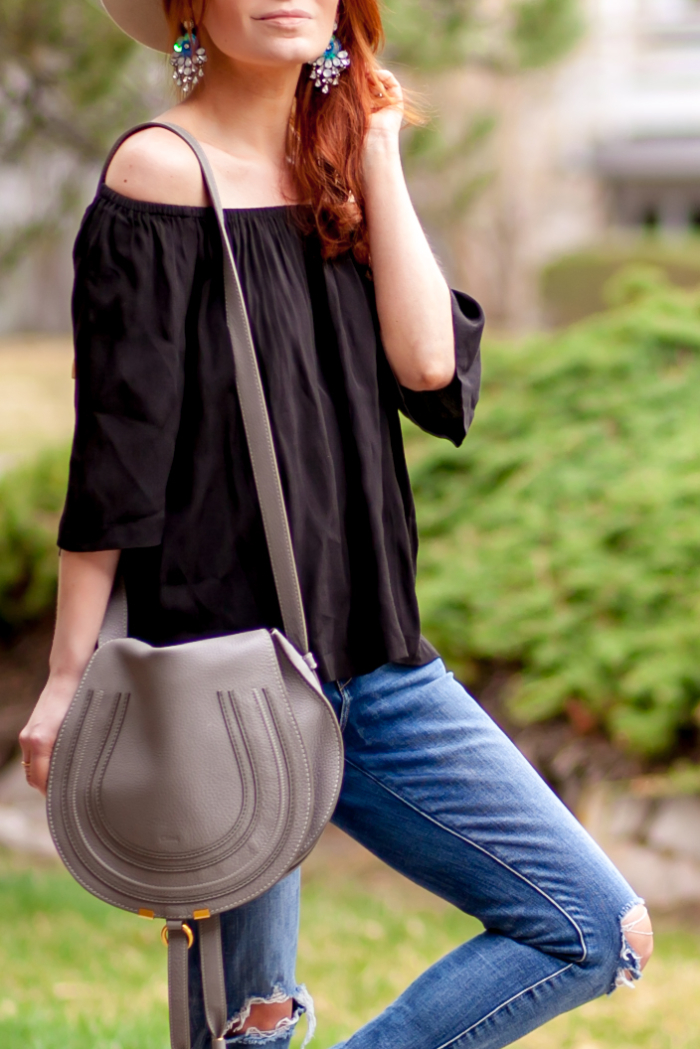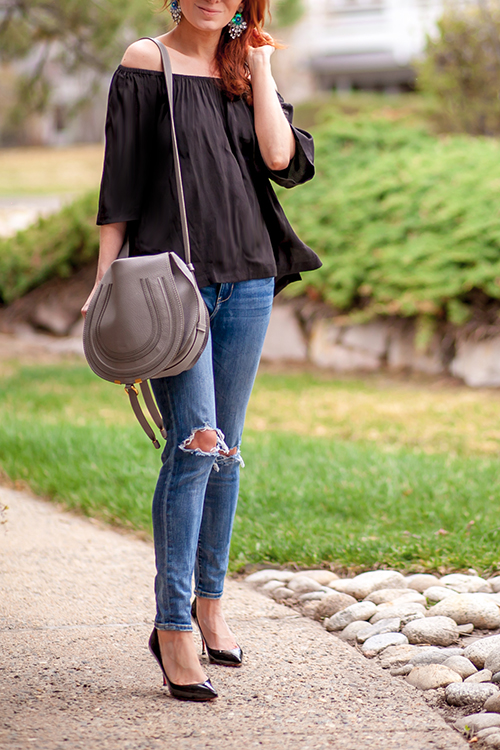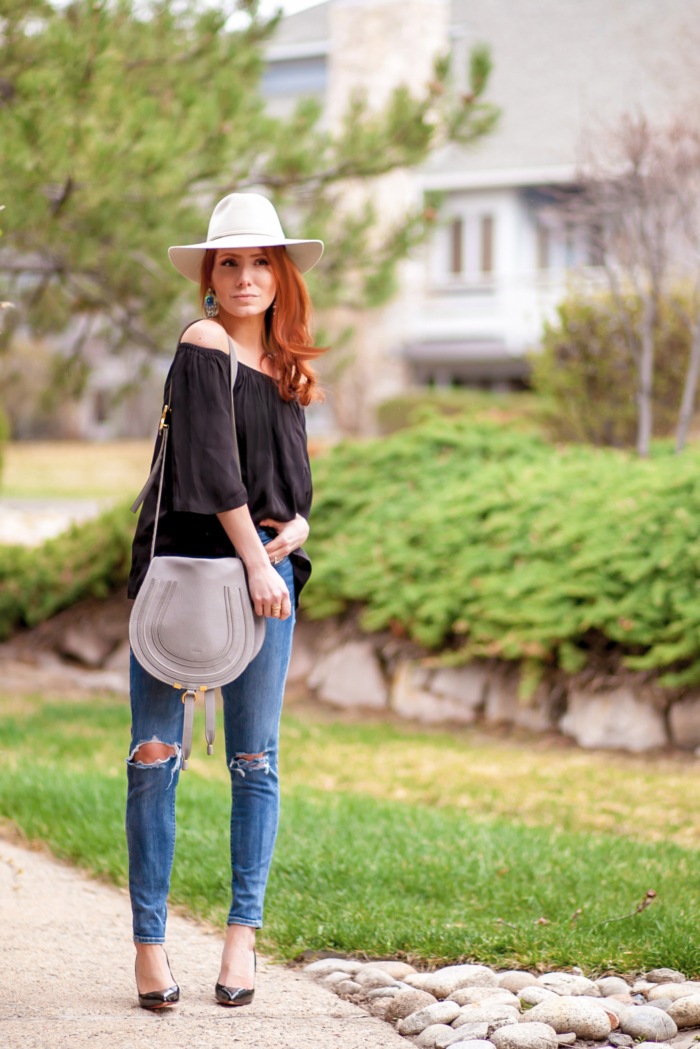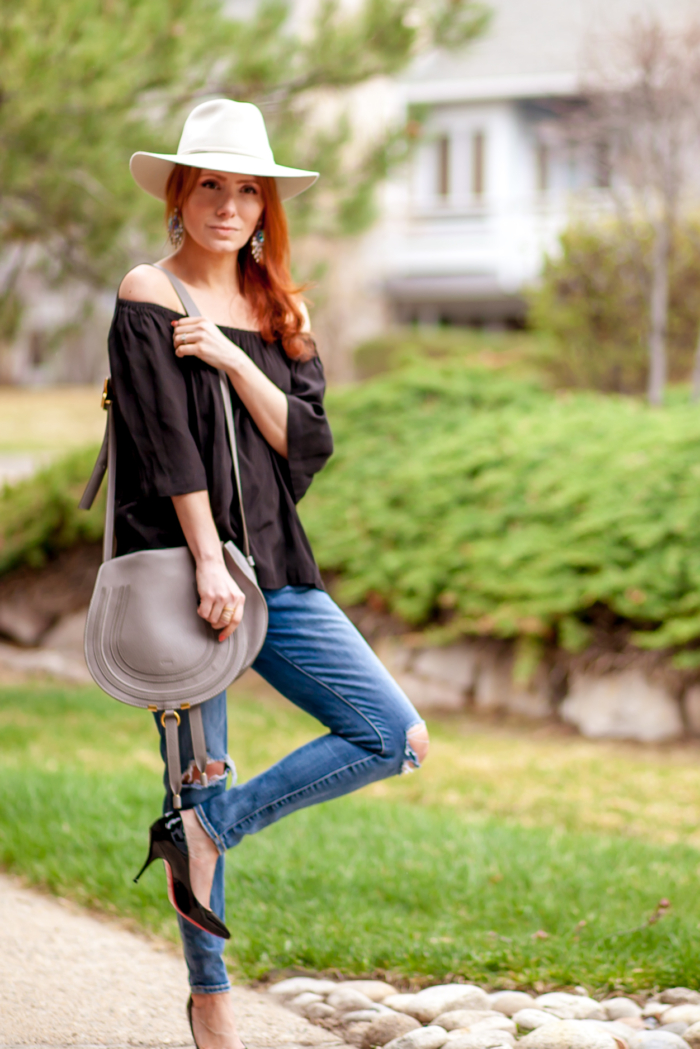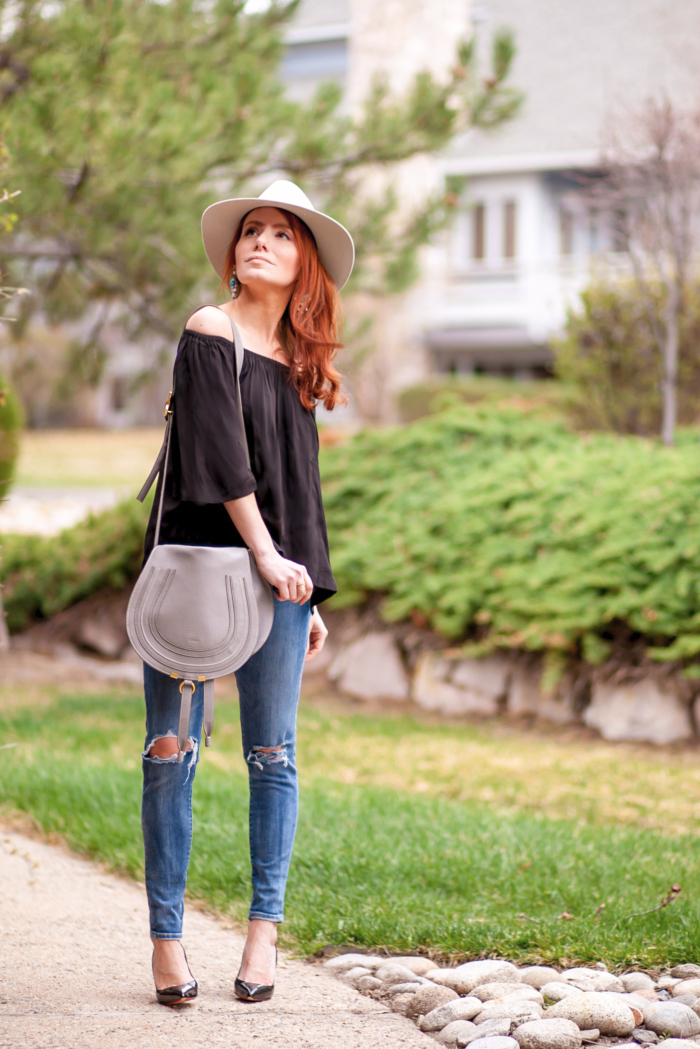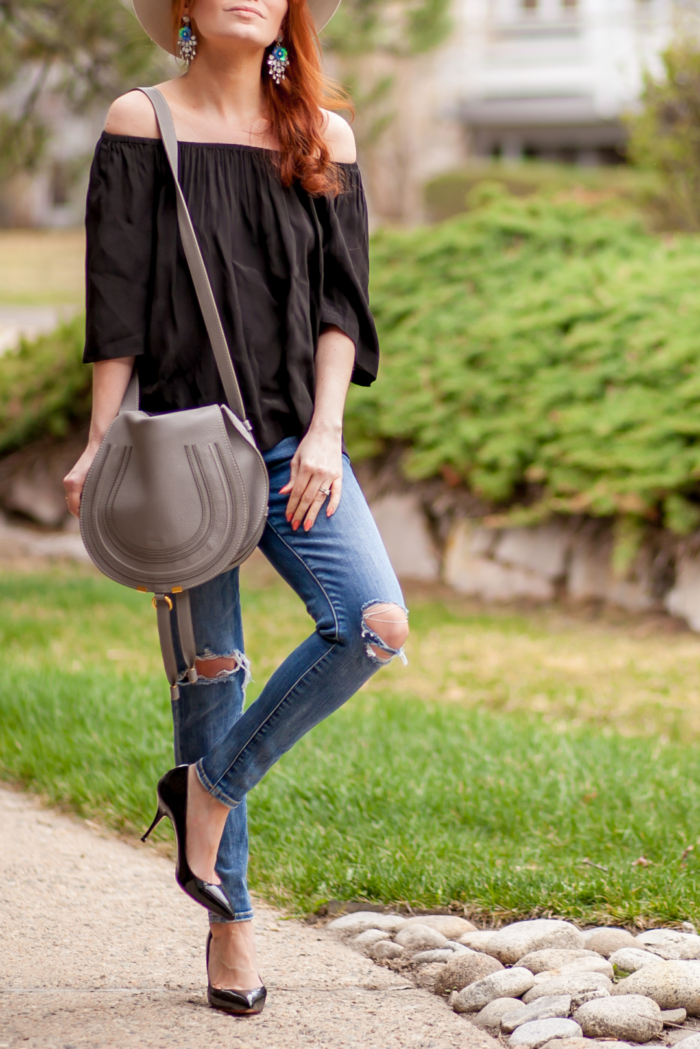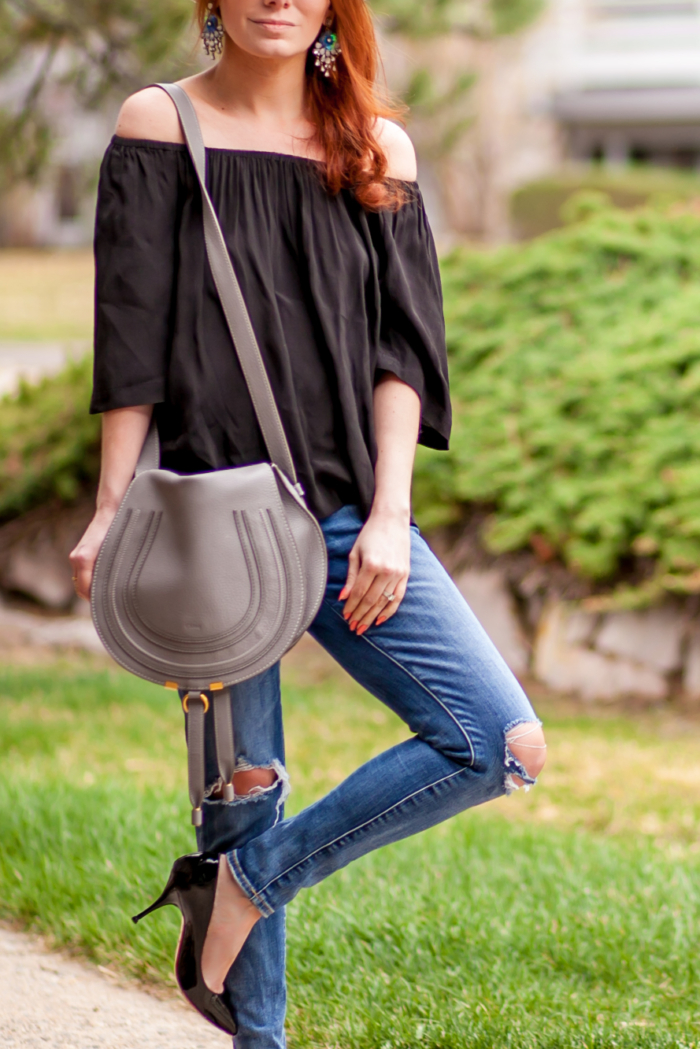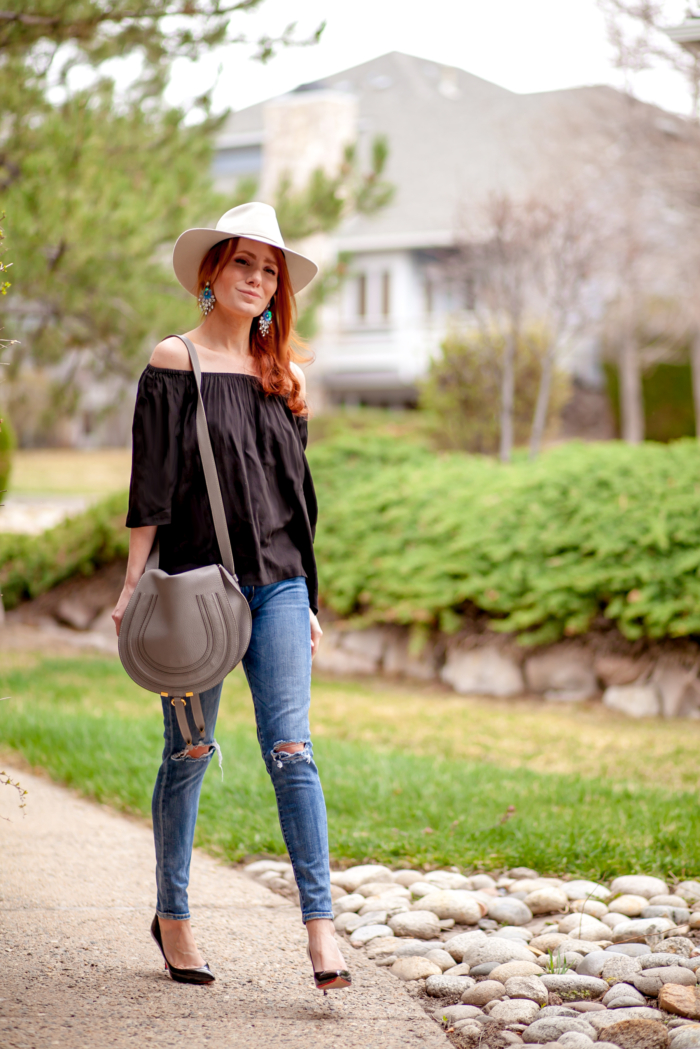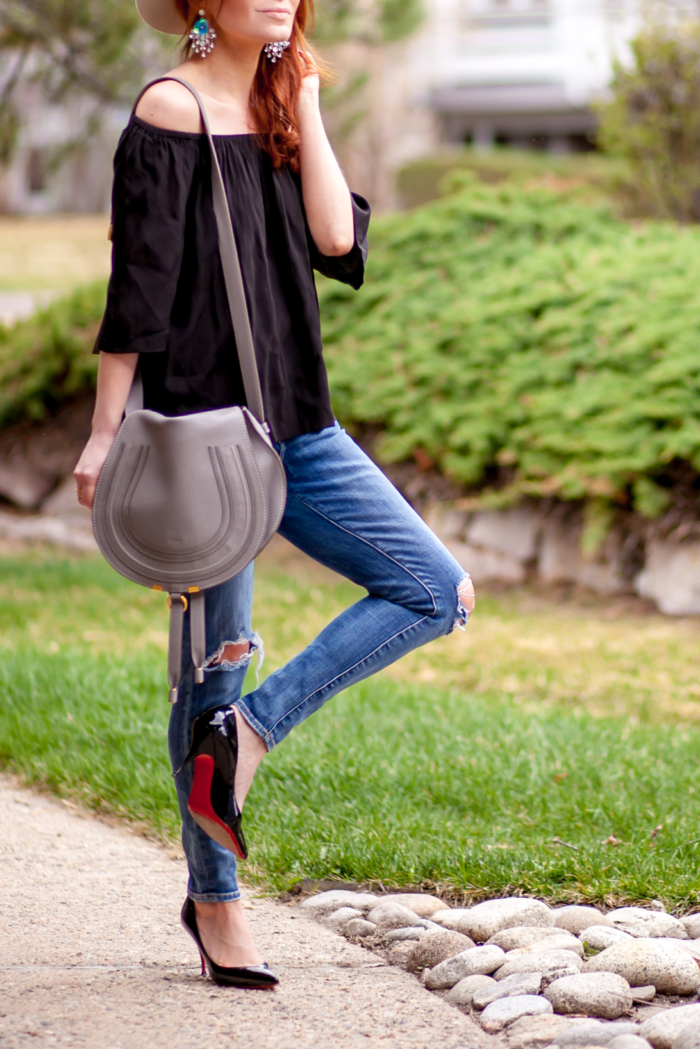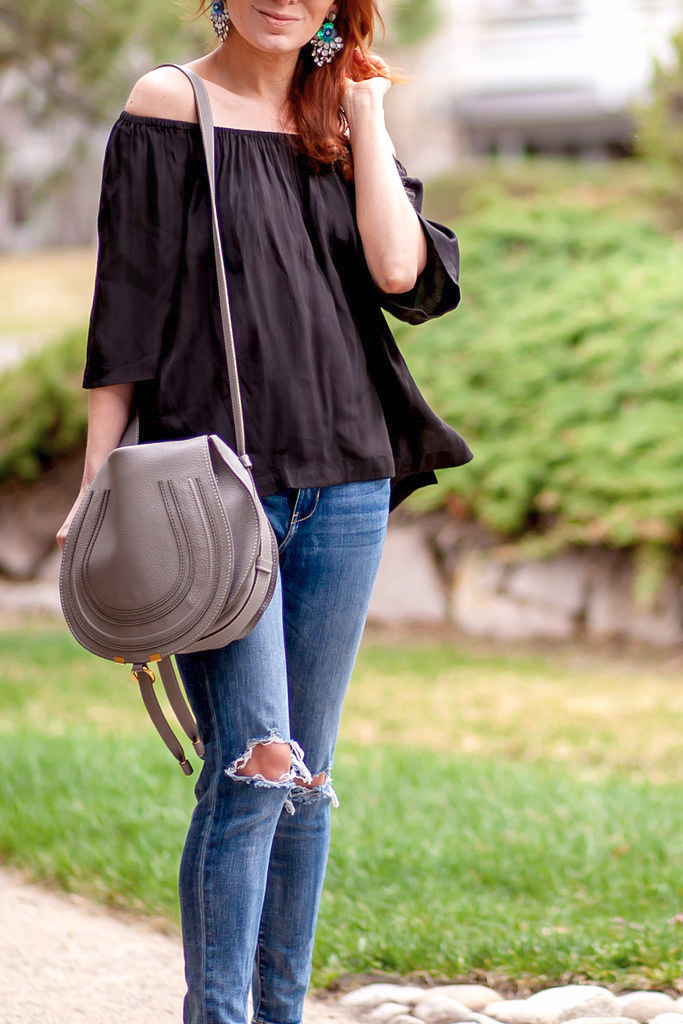 HAT: Rag & Bone (buy it here + take 10% off code SAKSAPR) (similar here) (similar under $20) 
EARRINGS: Baublebar (buy them here + take 20% off code GSAPR20)
TOP: LOFT, old (similar here) (similar under $50) (similar under $50)
JEANS: American Eagle Outfitters, old (similar here) (similar here)
HEELS: Christian Louboutin Piou Piou Pumps, old (similar here)
BAG: Chloe Medium Marcie Crossbody (buy it here) (similar here + take 20% off code FRIENDS) (similar here) (last worn here)
*Deals listed above are good for a limited time only! Make sure to check out The Big List of Daily Sales & Deals to see all current promotions & discount codes for all of the retailers featured above.