Outfit Of The Yesterday: Camel + Pink + Ivory (& The Anthropologie Ettie Off-The-Shoulder Top)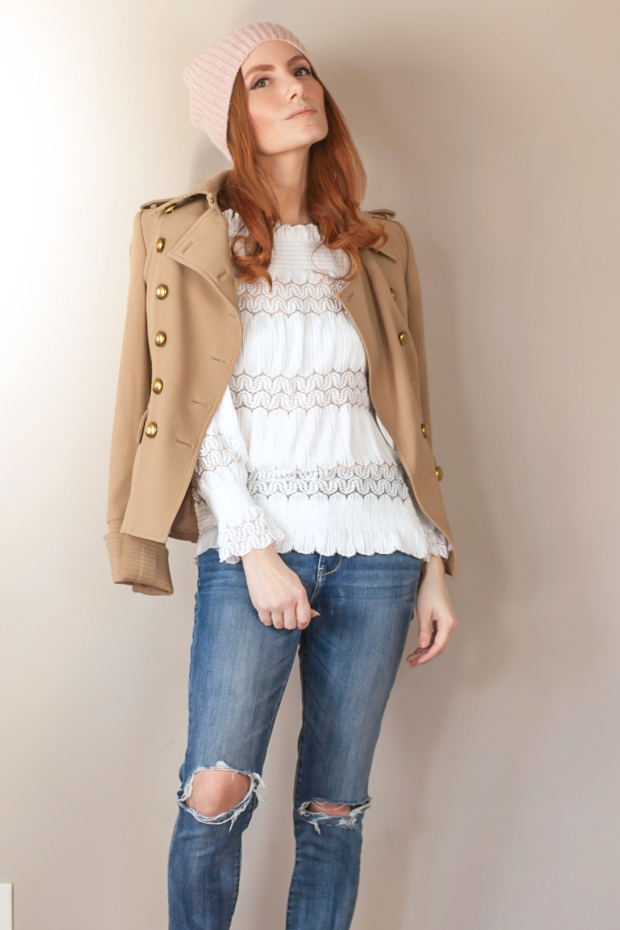 Review time! I ordered the Ettie Off-The-Shoulder top from Anthropologie when it first popped up online nearly a month ago. It was back-ordered for a few weeks and finally showed up a few days ago. I noticed that it is currently on sale and already selling out in select sizes online, so I wanted to get a quick review up before it is officially poof, goodbye, gone.
The Ettie Off-The-Shoulder top is a top that is most definitely meant for warmer weather. It's made out of a comfortable, stretchy, and soft polyester and has sheer panels of lace striped throughout the body. Those lace panels are definitely see-through, and you will definitely need either a nude-colored strapless bra or camisole to wear underneath this.

This top doesn't come in petite sizing, which initially made me hesitant to purchase it, but after trying it on and wearing it around a bit I don't think it necessarily needs petite sizing. The neckline, bottom hem, and cuffs of this top have a nice built-in elastic band that actually helps the garment keep its shape. Lots of off-the-shoulder tops tend to ride up as they are worn–I didn't have that problem with this top. It all stayed in place quite nicely. Even the cuffs of the sleeves! I hate it when sleeves are too long on my arms and don't stay in place after I've cuffed or shoved them up, and it was no problem with this top. 
Overall it's a gorgeous little top, and can see why it's selling out quick. It's been mostly warm enough here in Colorado that I can get away with wearing it right now under jackets and blazers, and I'm considering grabbing it in the gray color as well. It runs true to size.
All full-priced clothing is currently 20% off at Anthropologie, and if you spend $150+ you can get free shipping, too! No code required. Happy weekend, you guys!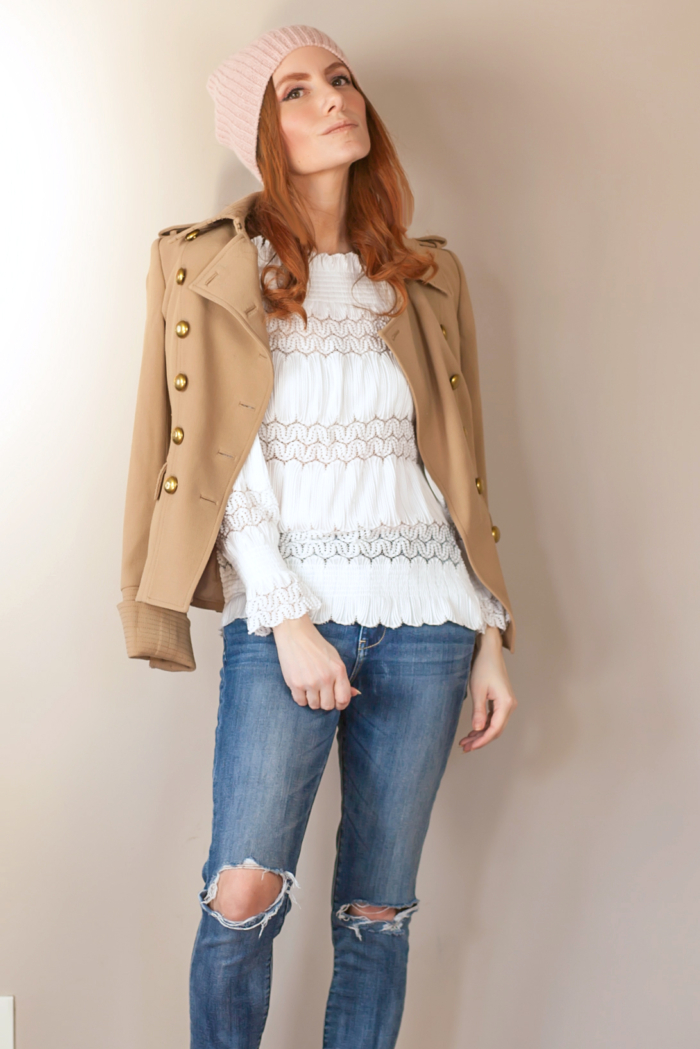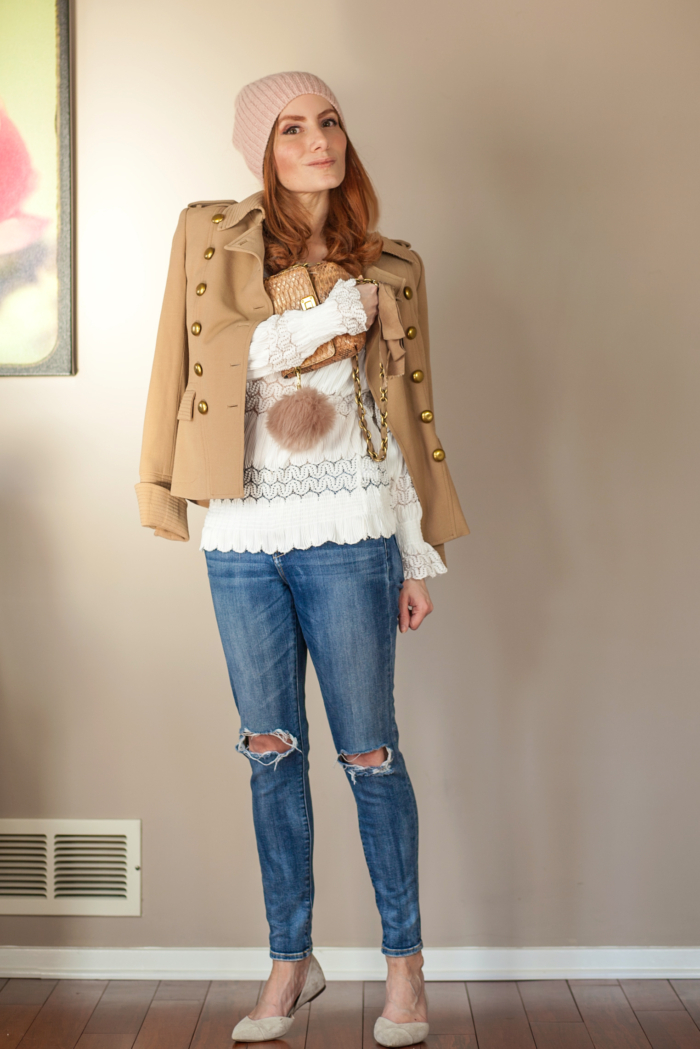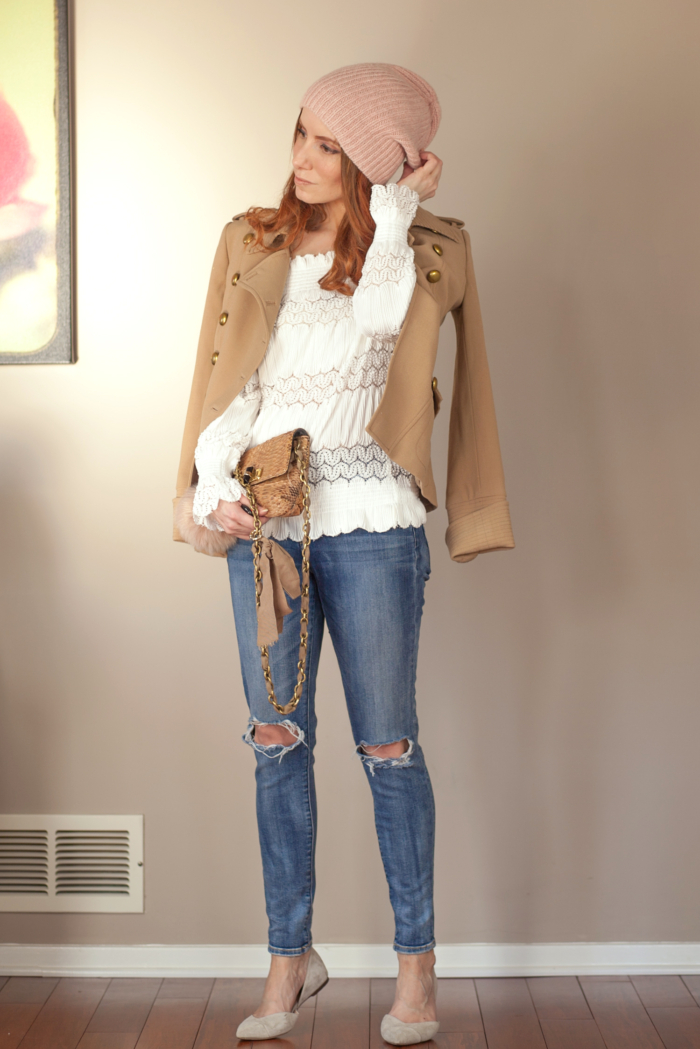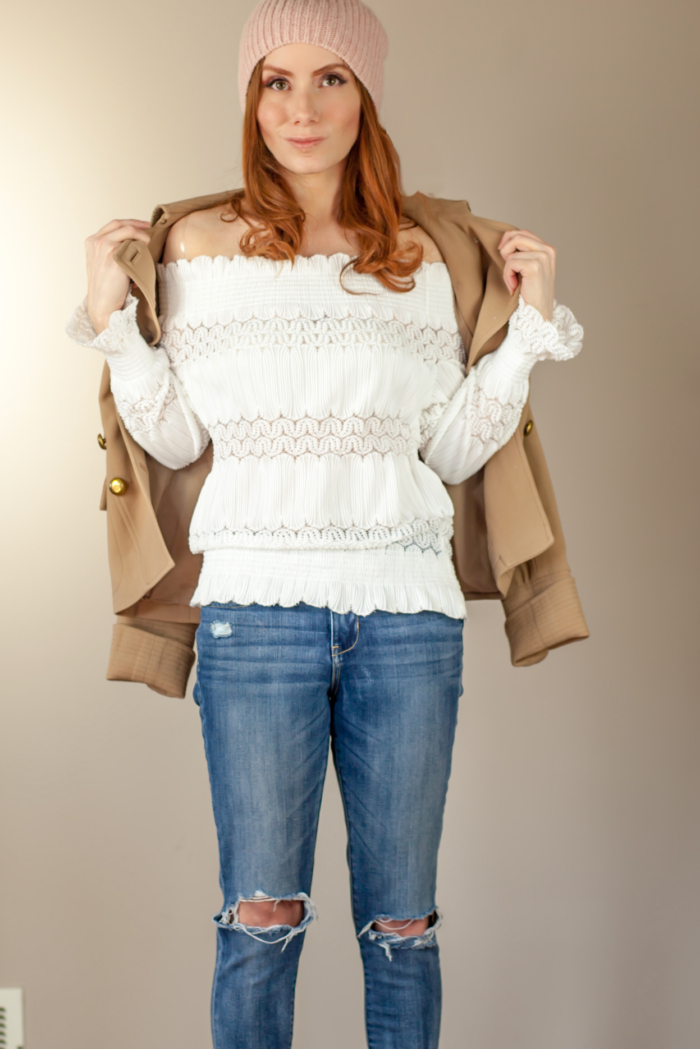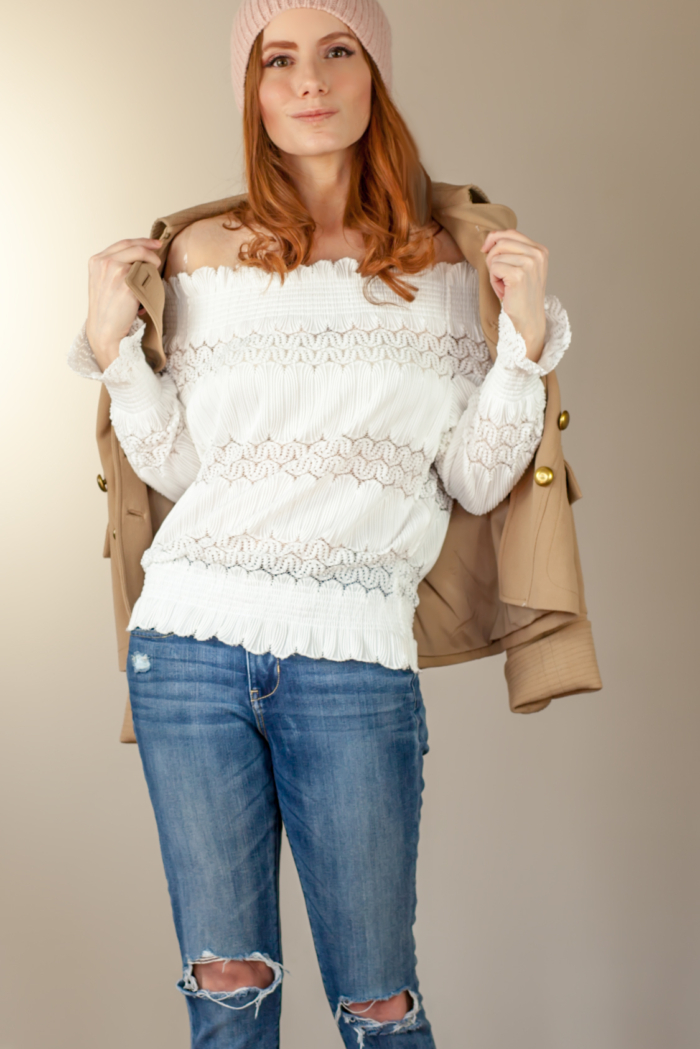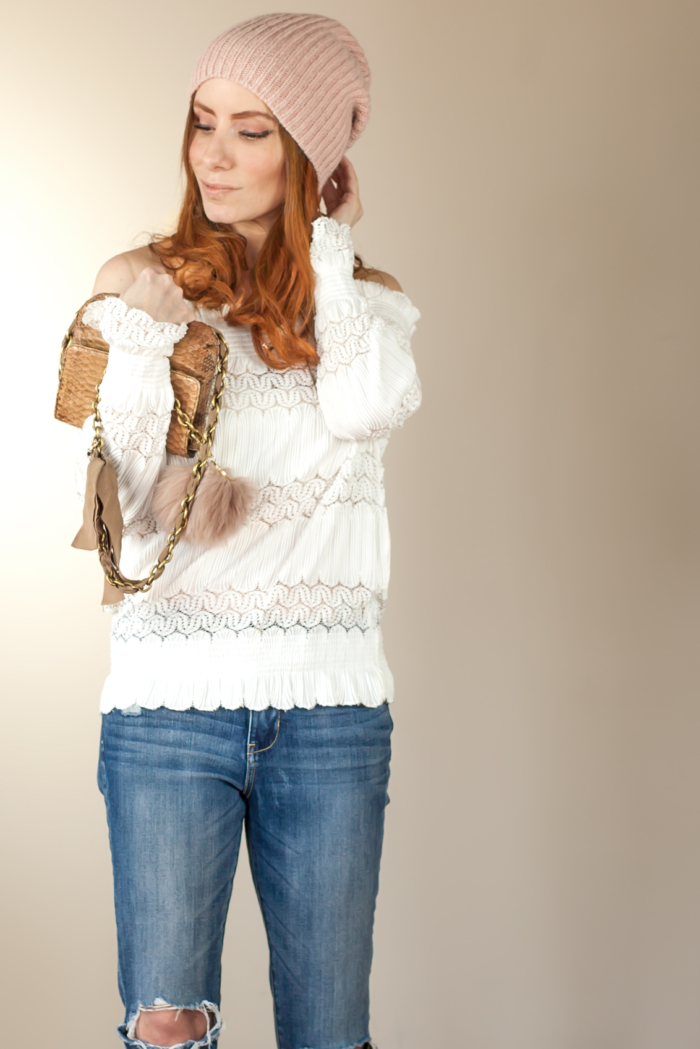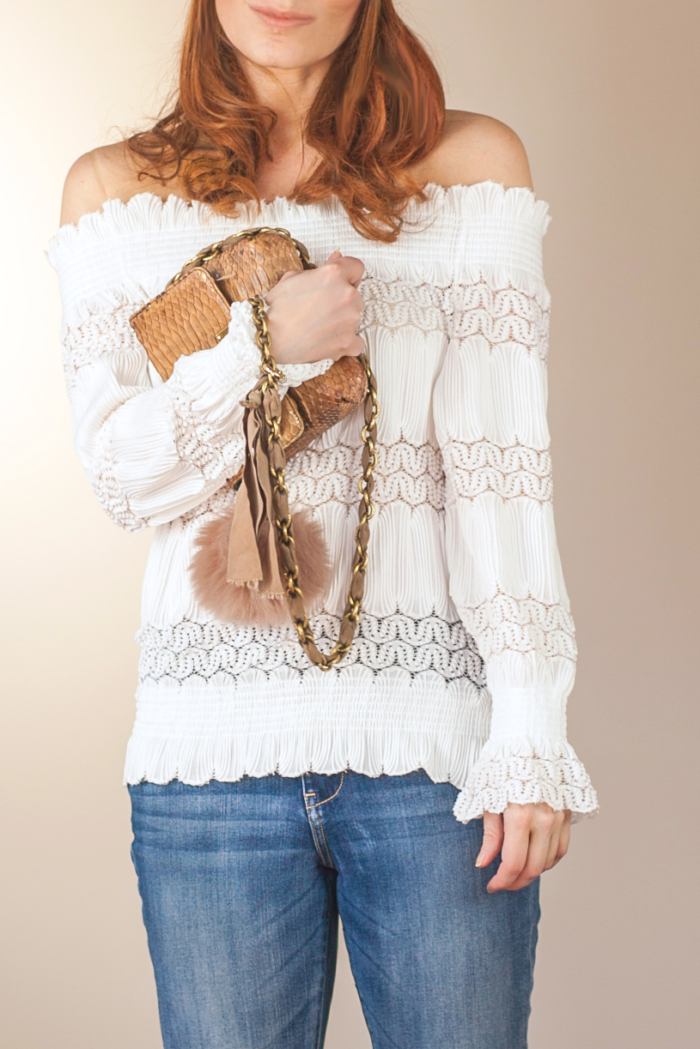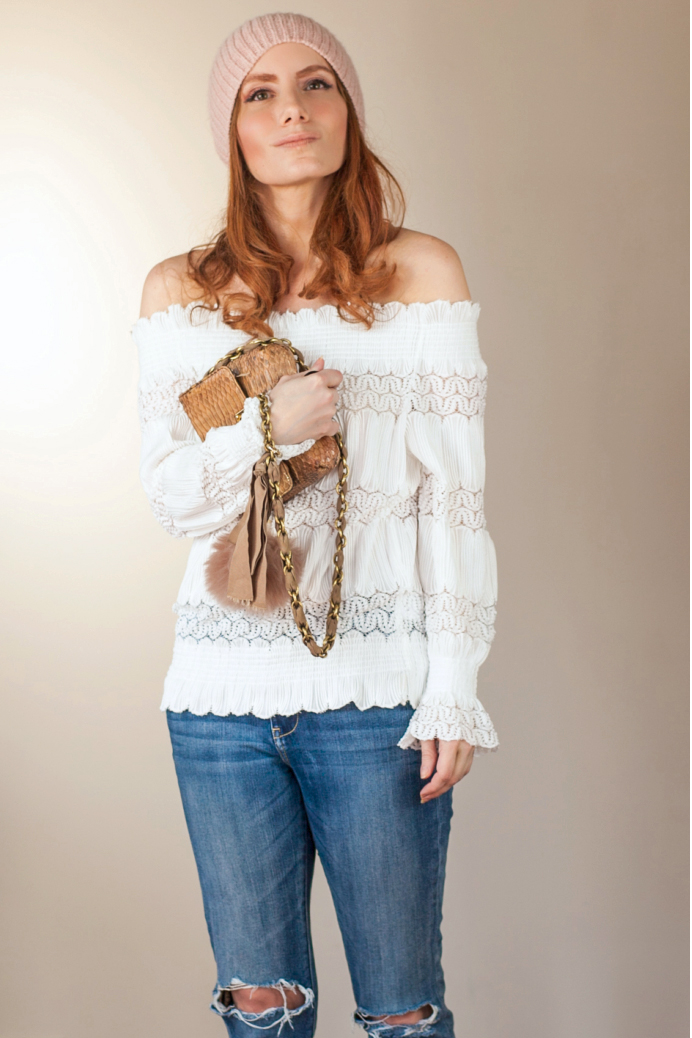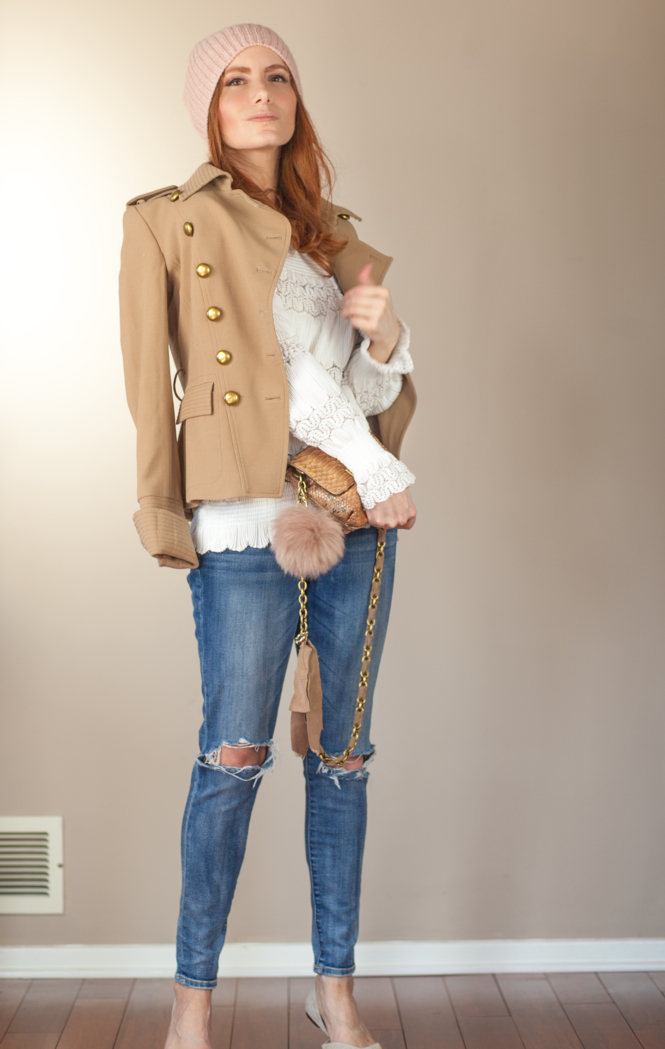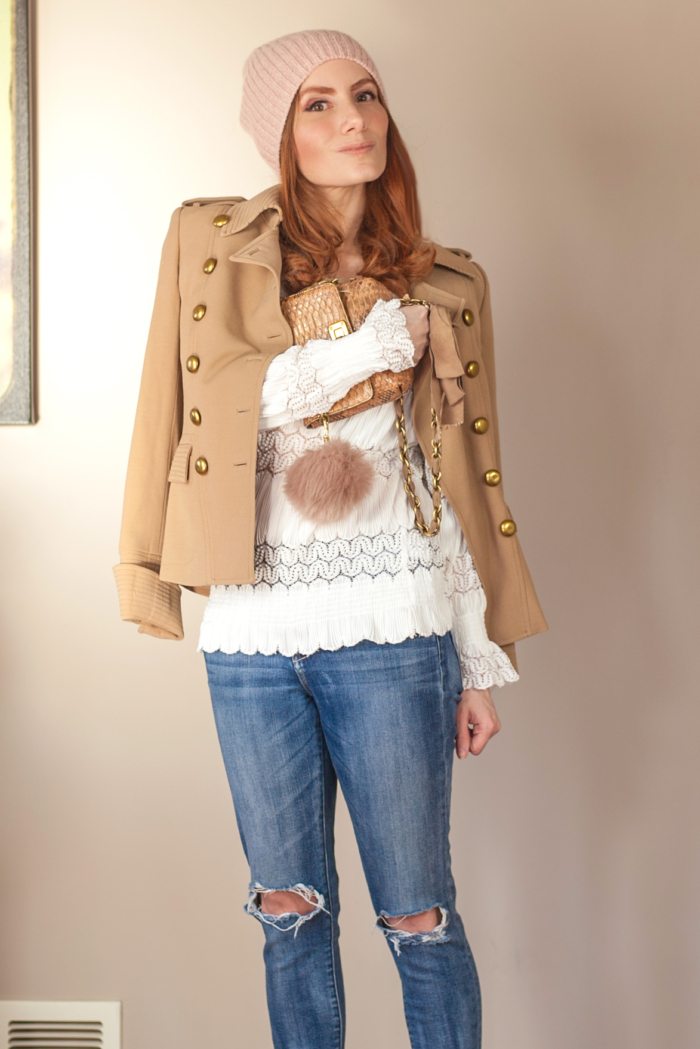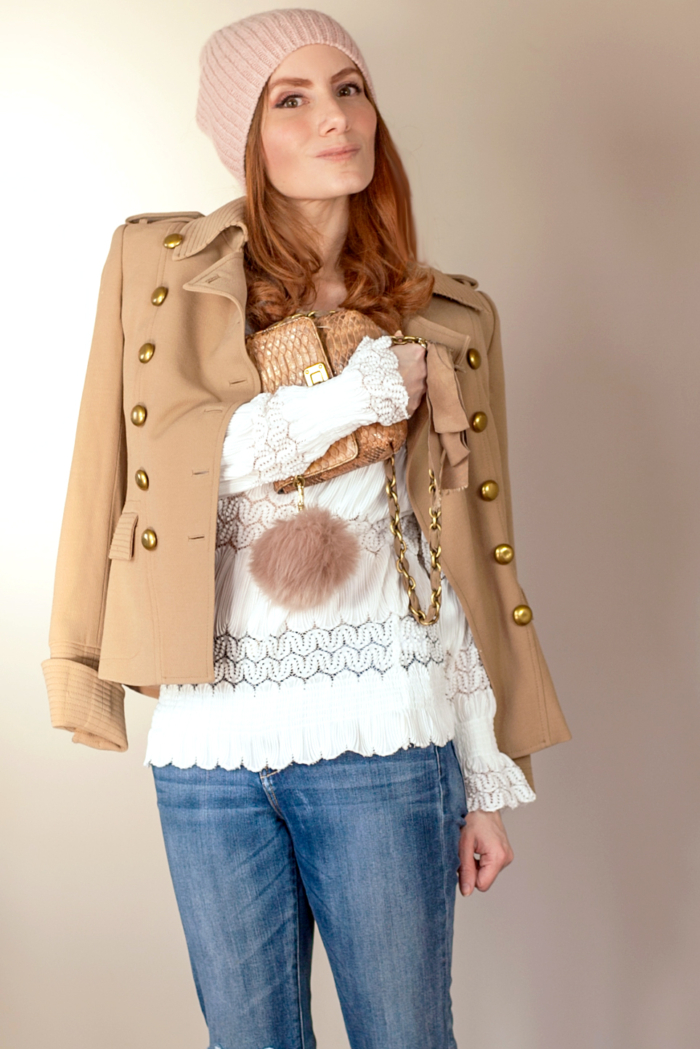 JACKET: Rachel Zoe, old (similar) (similar) (similar) (similar) (similar) (similar under $50)
TOP: Anthropologie (buy it – now 20% off  (similar) (similar) 
JEANS: American Eagle, Old (similar here) (similar here)
SHOES: J Crew Sadie Flats in Almond Biscotti (buy it) (similar under $50) (similar under $75) 
BAG: Lanvin Mini Happy, old (similar here) (similar here) (similar under $100) 
POM POM: Ann Taylor (buy it here) (similar here) (similar here) (similar under $15)
BEANIE: J Crew, old (similar here) (similar under $15) (similar under $25) (similar under $40)