Outfit Of The Yesterday: Ann Taylor Striped Wrap Blouse (& Baublebar Emma Drops, Too!)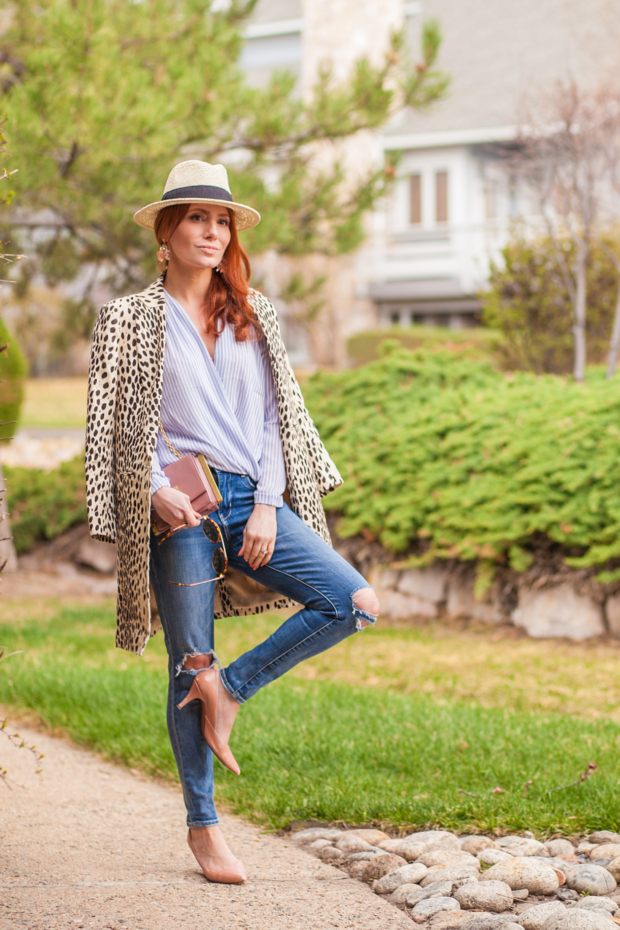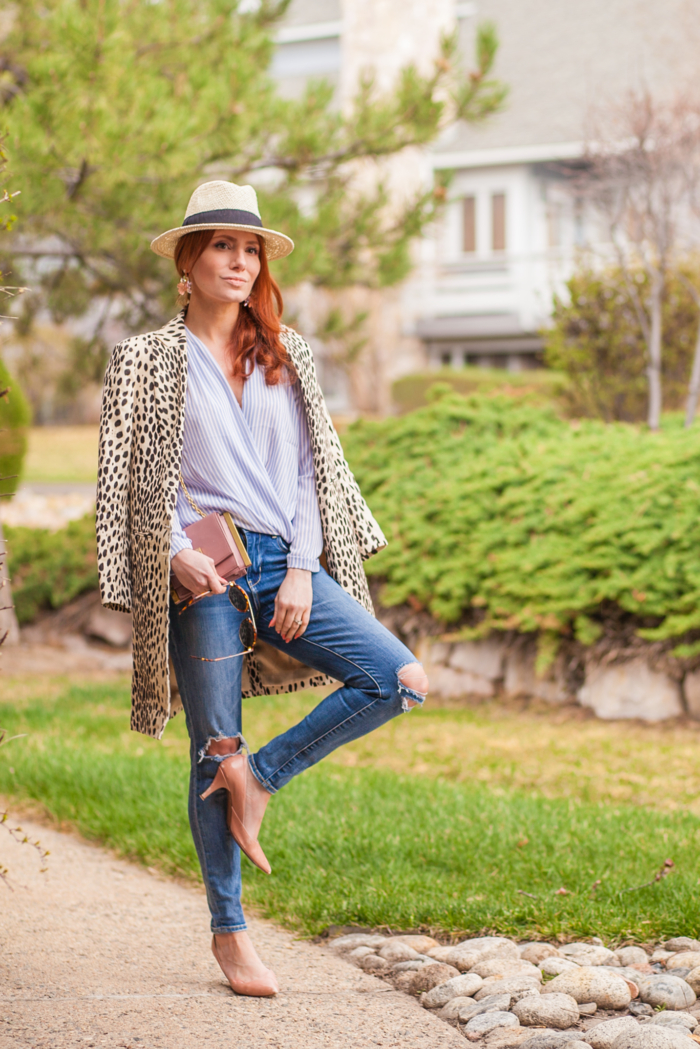 (♫: Ya Ya Ya – You Won't) 
I apologize for no style/outfit posts last week! As I mentioned on instagram + facebook, I came down with a pretty gnarly stomach bug last week that managed to knock me down for a few days. There's nothing awesome about being sick right as the weather starts to warm up and get nice, woof. 
I'm on the mend though! The outfit below features two recent additions to my closet for spring–this blouse from Ann Taylor & these earrings from Baublebar. I loved the slight menswear feel to the blouse (not to mention–it's machine washable, a great length for petites, & super easy to wear) and I've been finding myself reaching for statement earrings instead of statement necklaces a lot more lately. Baublebar has tons of gorgeous statement earrings at the moment, but I settled on the pair that I'm wearing below because I tend to wear lots of pink. They're also incredibly lightweight, making them great for sensitive ears. And they're pretty! I can't wait to pair them with some off-the-shoulder tops, too.
My favorite freaky spring weather event was happening when I snapped these photos (sunshine with rain showers), so I apologize for my scrunched up face in half of the photos below. Enjoy!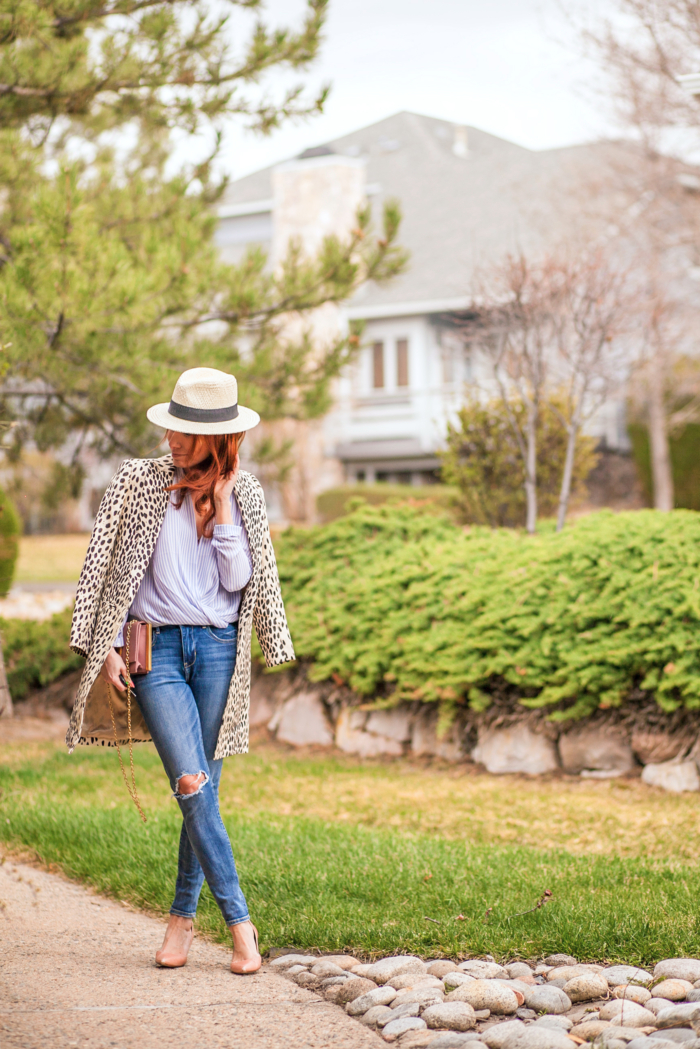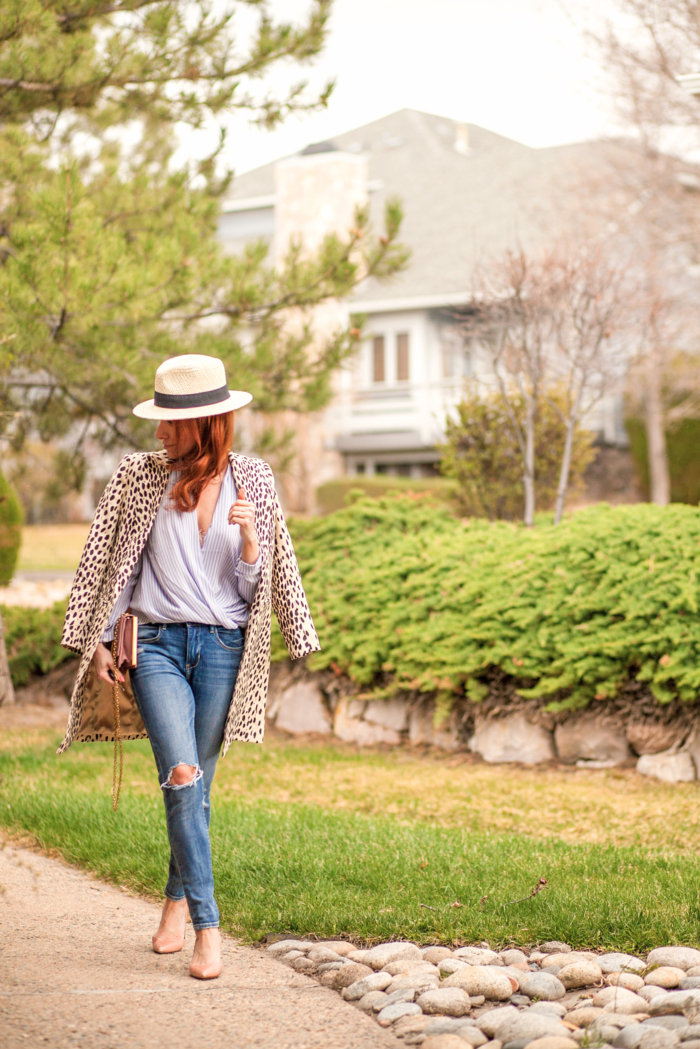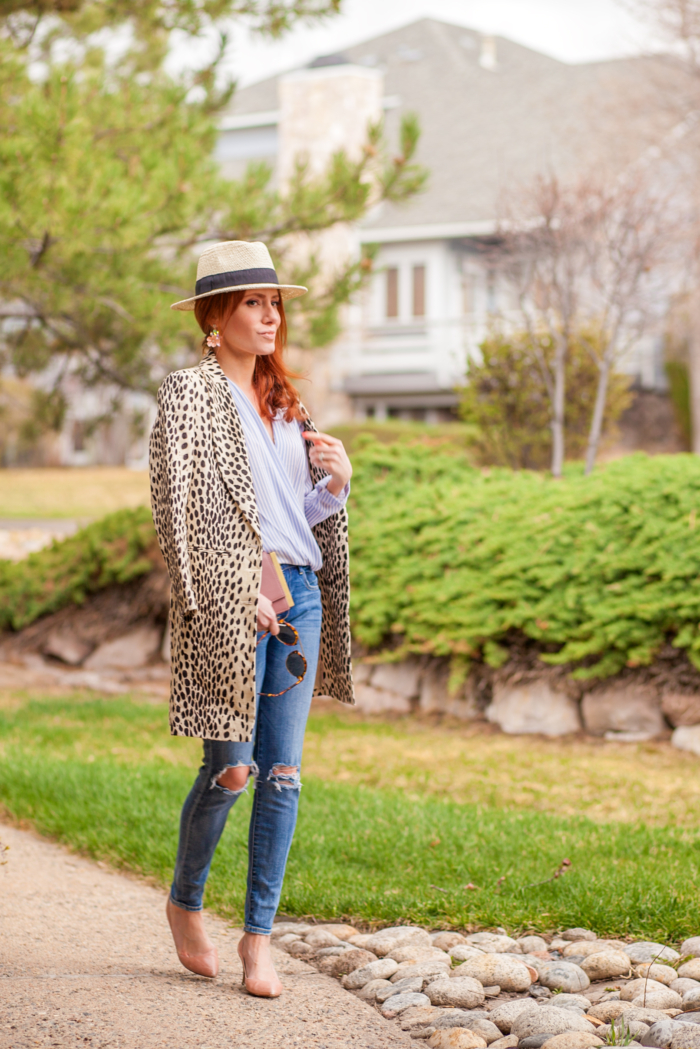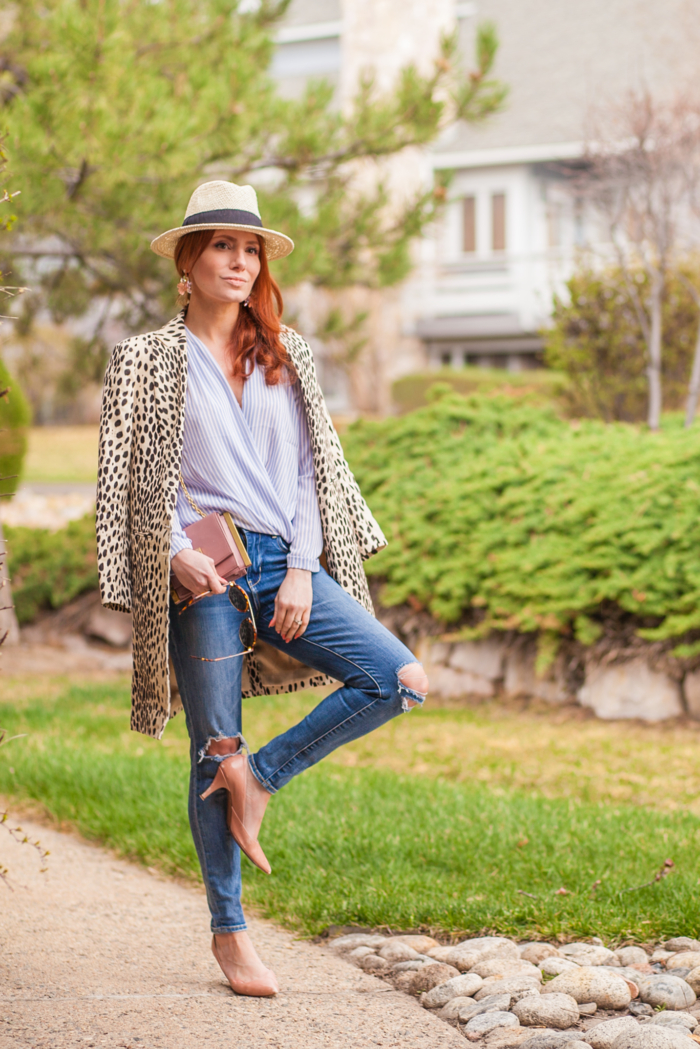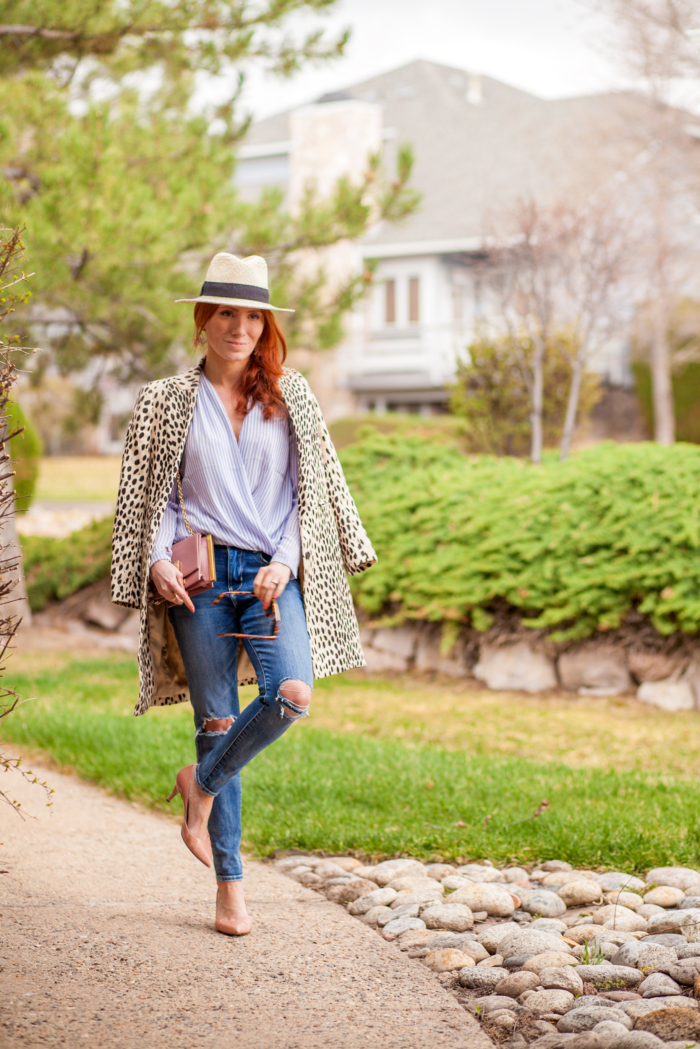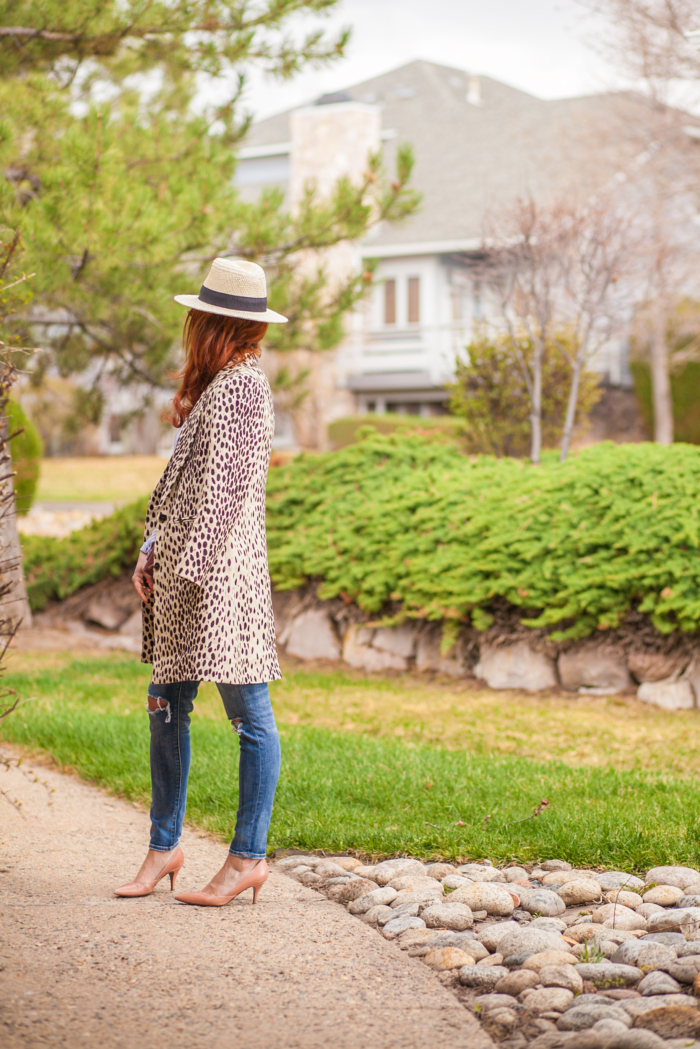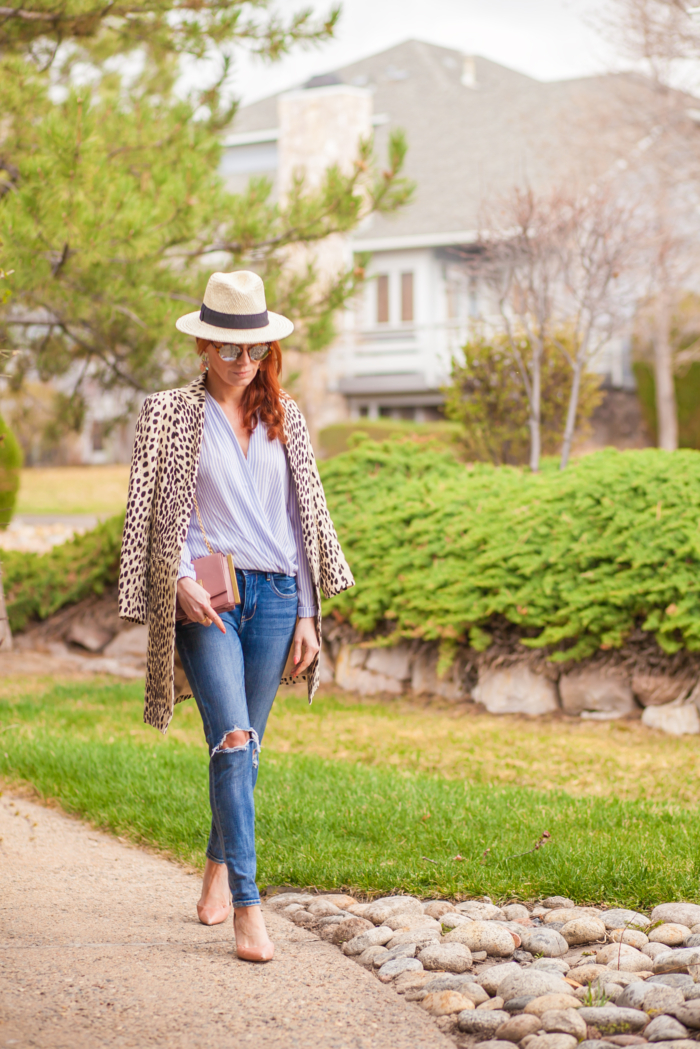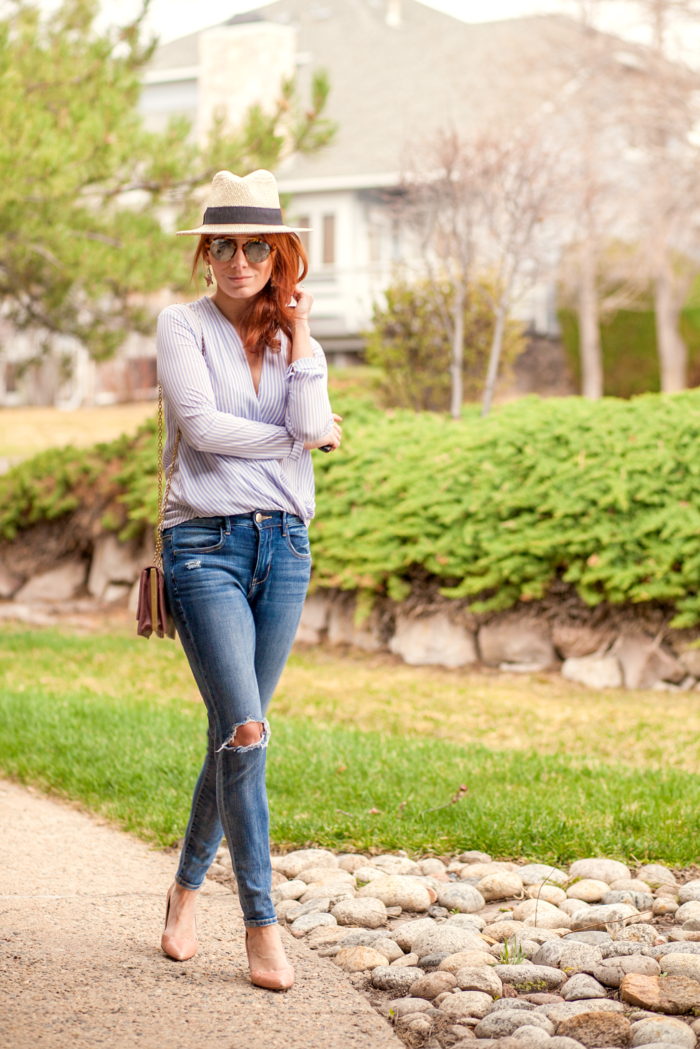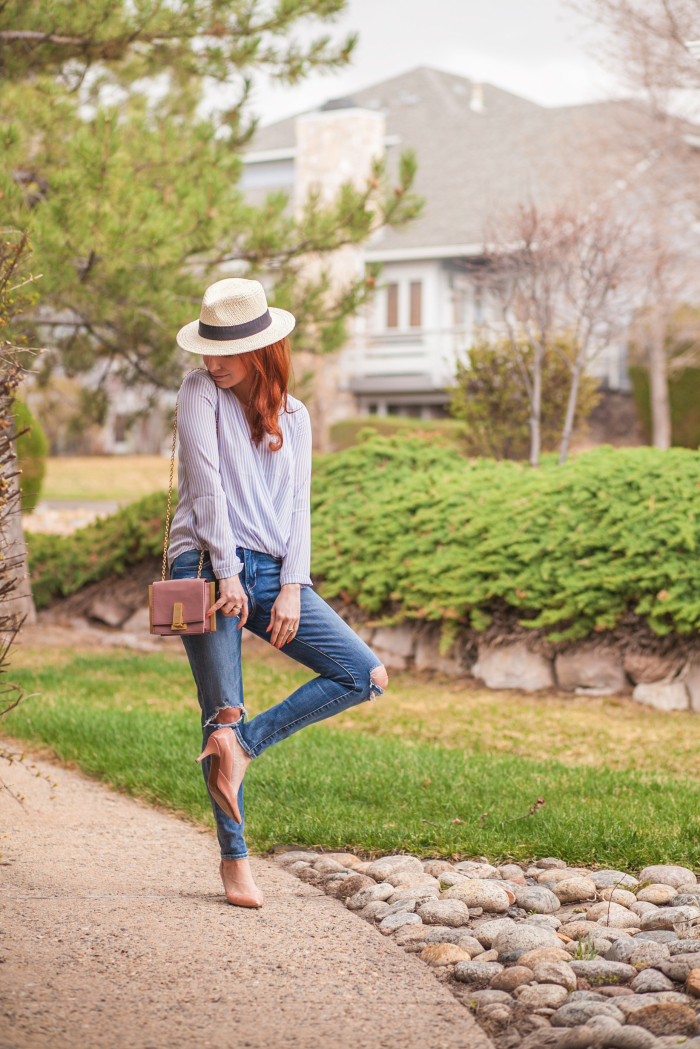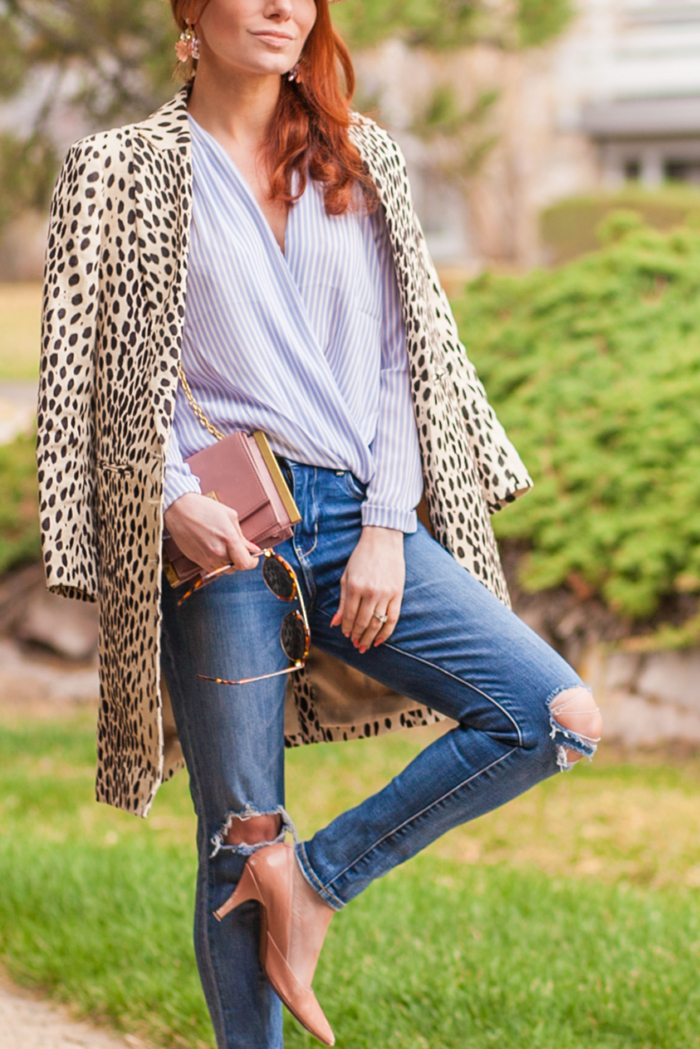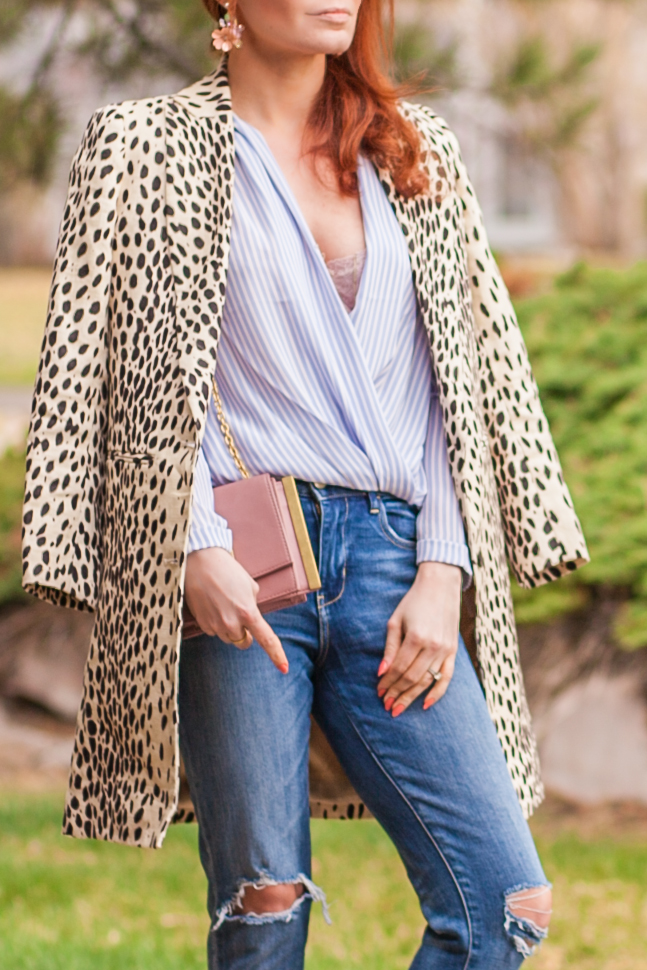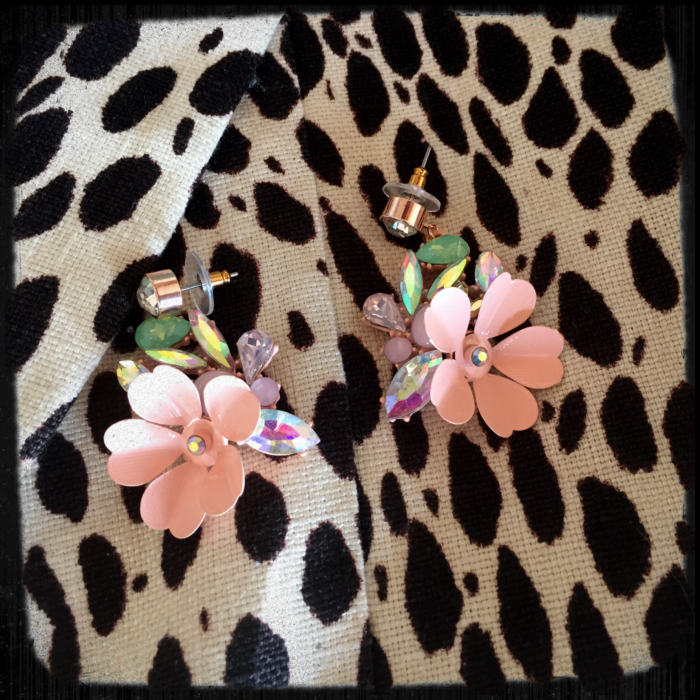 HAT: GAP,  old (similar) (similar) (similar)
EARRINGS: Baublebar (buy them here)
COAT: Emerson Fry, old (similar) (similar) (similar) (similar under $100) (similar under $100) 
BLOUSE: Ann Taylor (buy it here) 
JEANS: American Eagle Outfitters, old (similar) (similar)
SHOES: J Crew, old (similar under $50) (similar under $100) (similar on sale) (last worn here)
BAG: Zac Posen, old (similar) (similar) (similar) (last worn here)
SUNGLASSES: Illesteva (buy them here) (last worn here)
*Deals listed above are good for a limited time only! Make sure to check out The Big List of Daily Sales & Deals to see all current promotions & discount codes for all of the retailers featured above.