Outfit Of The Yesterday: Beachy Blues + Bright Whites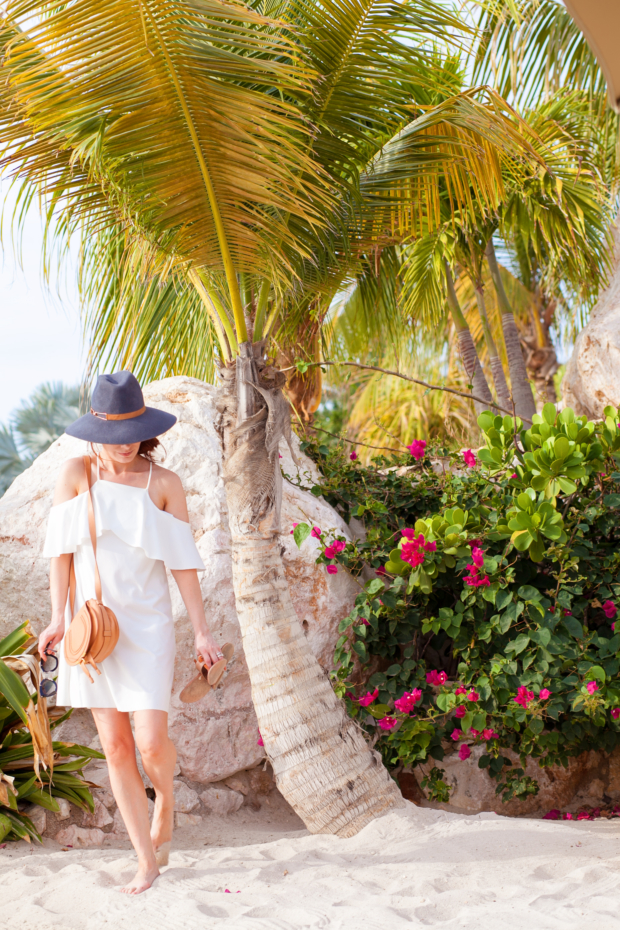 (♫: Wonderful Life – Katie Melua) 
Hello, you guys! I am sorry to have disappeared off the blog for a bit–my husband whisked me off on a surprise adventure to celebrate our 10th wedding anniversary, and the internet had to take a backseat…for a little while, anyway. I did post quite a few photos of our trip up on instagram, and I am also working on several extensive posts detailing where we went (Curacao!), where we stayed (the amazing Baoase Luxury Resort), and everything I wore (it was so hot and humid I thought I was going to melt and die!)–so stay tuned.
In the meanwhile here's a quick outfit that I snapped on the private beach of our resort villa. I thought it would be fun to have a little white dress to wear on our anniversary–we got married on a beach in Kaua'i in May of 2006, and it doesn't matter how great or grand your wedding is or was–I think most women dream of recreating their special day again at some point in the future. Or maybe it's just me that sometimes sits and watches Say Yes to the Dress on Friday nights while peeling onions and dealing with terrible, terrible allergies? Just kidding. I've mostly mastered the art of silent ugly crying, as any good woman does in their mid-30's while watching SYTTD. Mostly. 
But I still love to oogle pretty wedding gowns, even though I am now well past my own wedding. It always throws my husband for a loop because I was such an anti-bride (we eloped), but you know–I had a bridal Barbie as a kid that I only wanted for her fabulous dress; not because I thought she was going to have some grand and magical wedding. Because a grand and magical wedding would mean that Barbie would have to get out of her dress after the wedding, and who would ever want to stop wearing a dress that beautiful? Simply don't get married and just wear the dress everywhere you go–from your silver corvette to your sweet gig at McDonald's. Problem solved.
I also had a UNICEF Barbie for her dress. Oh, that dress. It was a strapless white bodice attached to a huge poofy blue tulle skirt, slightly scratchy and embroidered with stars that would shimmer and sparkle in the light. She even came with a bold red sash and a big colorful box explaining what UNICEF was, which I tore into and quickly threw away, so I spent most of those years thinking a UNICEF was an organization helping less-fortunate unicorns become chefs. I really wanted to be a UNICHEF when I grew up and you know what? I still kind of do. It's too bad that Barbie dolls without their original boxes are only worth a shrug in this economy, even if they are still clad in their original clothing. It's too bad, too bad.
So below is my little white dress that I wore to celebrate our anniversary last week. It's not nearly as expensive or as ornate as a wedding gown, but I felt pretty in it nonetheless. And most importantly–I wore it to celebrate being married for ten years to the most amazing man I know! A decade with my best friend.
Marriage isn't always easy. It's an adventure full of sweet highs and sharp lows; big belly laughs and sad (visible) ugly cries. It is everything you thought it would be, yet nothing like you had ever imagined.
But it is so worth it.
Even if it means that I eventually have to get back out of the pretty dress. It is so worth it.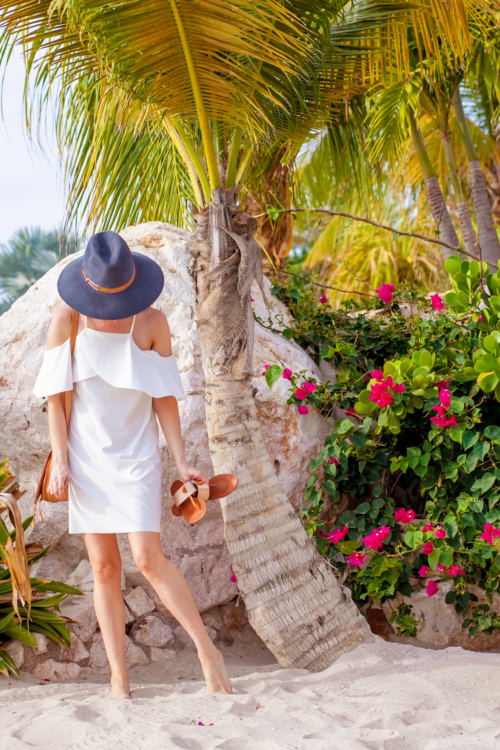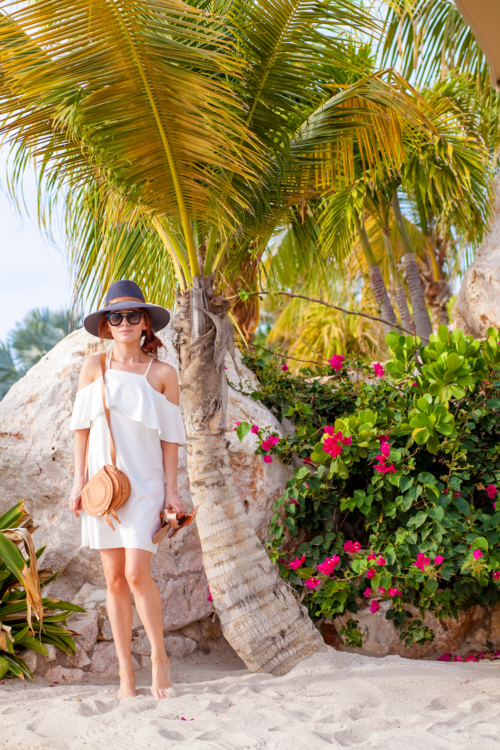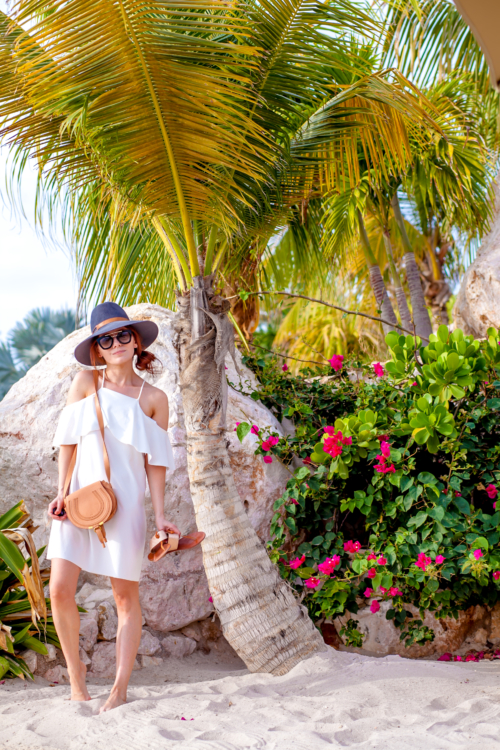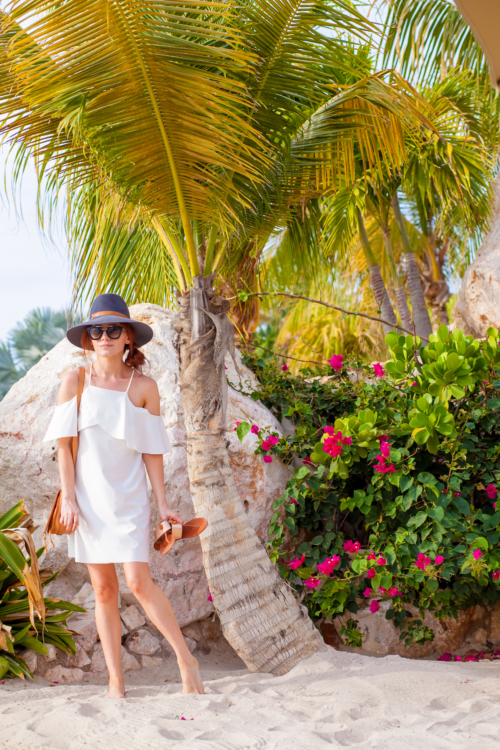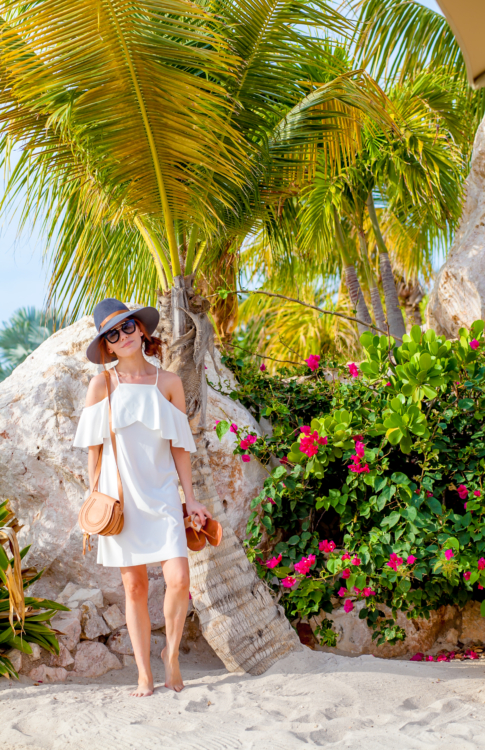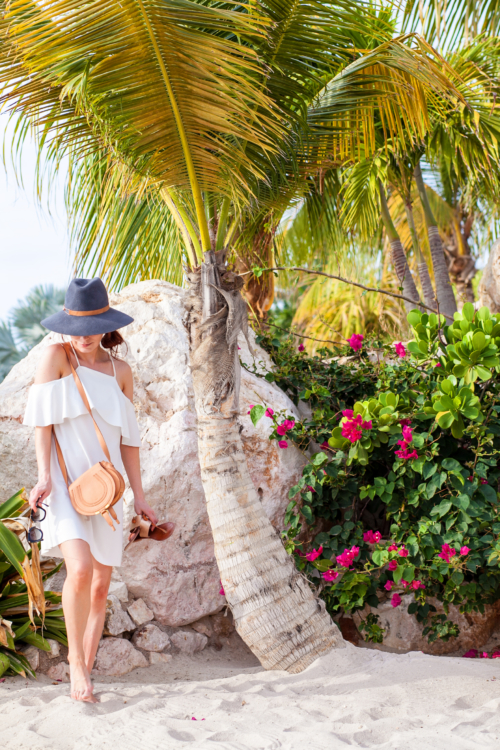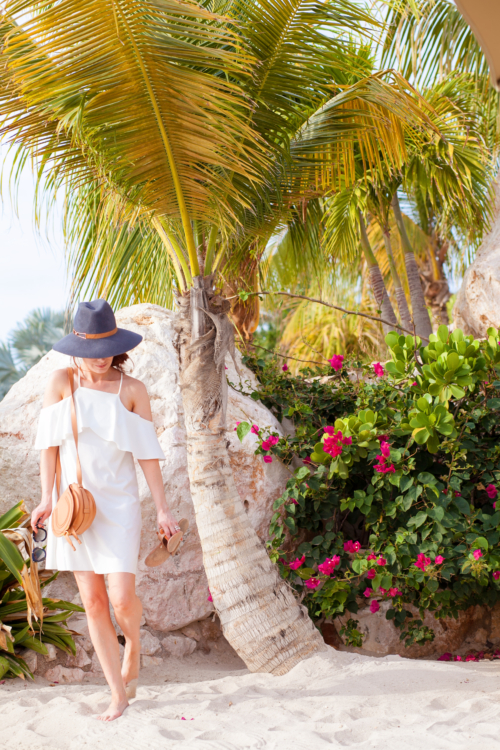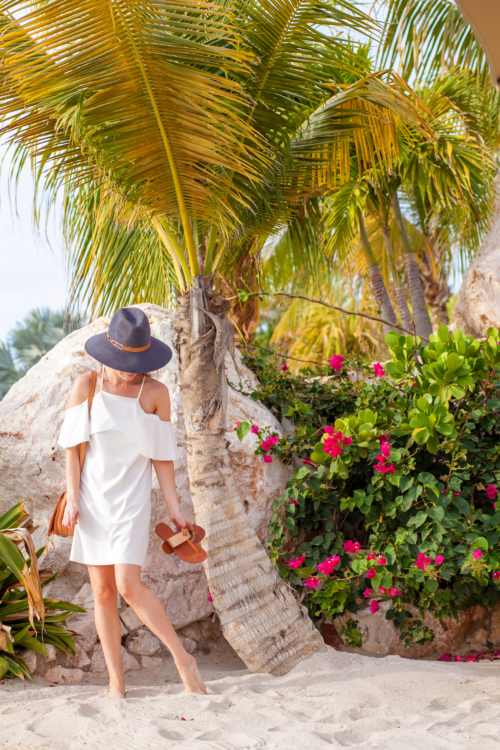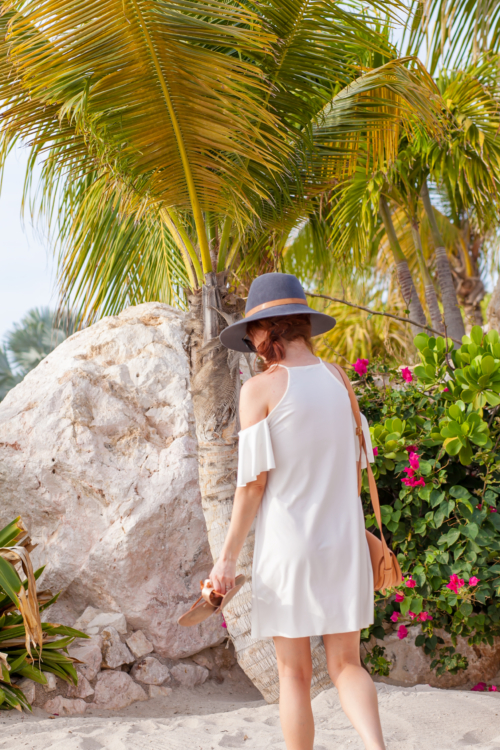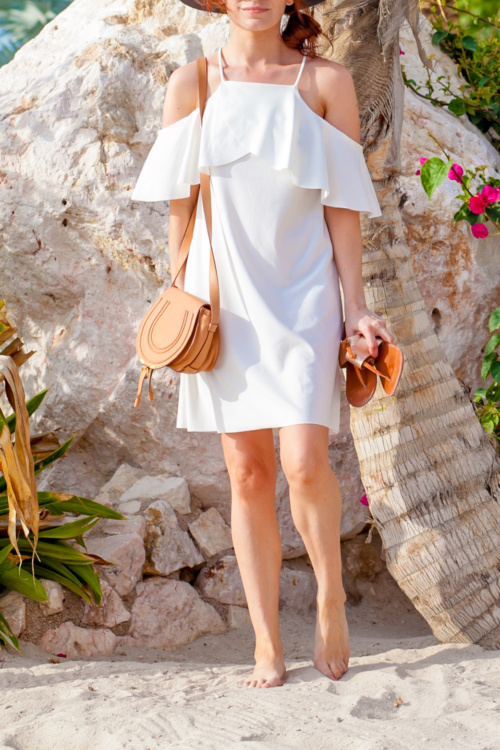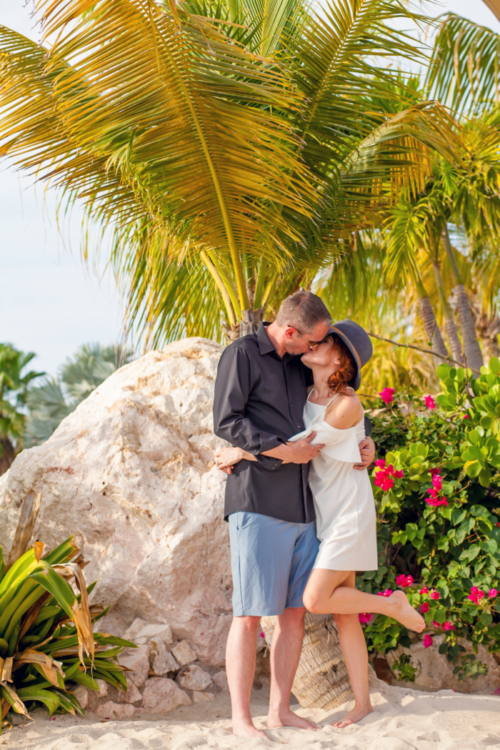 HAT: Eugenia Kim, old (similar here) (similar here) (similar here) (last worn here)
DRESS: ZARA, old (similar here) (similar here) (similar here)
SANDALS: Joie (buy them here) (similar under $50)
BAG: Chloe Small Marcie, old (similar here) (similar here) (similar here) (last worn here)
SUNGLASSES: Prada (buy them here – 25% off)
*Deals listed above are good for a limited time only! Make sure to check out The Big List of Daily Sales & Deals to see all current promotions & discount codes for all of the retailers featured above.