Outfit Of The Yesterday: Pale Pink + Gold + Ivory + Black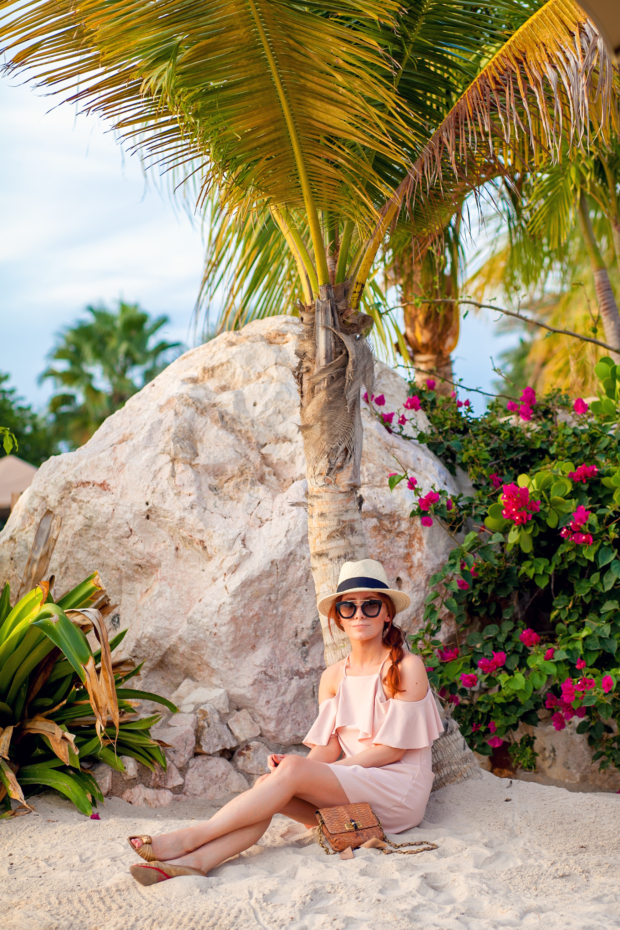 (♫: Elastic Heart (Flapo Remix) – SIA) 
I hope you guys are having a safe and happy Memorial Day weekend, full of friends and family and fun and food–and honoring and remembering all of those that served and are currently serving. If any service members happen to be reading--thank you, thank you.
We didn't do a whole lot this weekend. My husband spent most of the weekend recovering from minor surgery, which is a bummer, but life happens. We did spend some time hanging with my husband's on Saturday. They're teaching us how to play Hand & Foot, which is a crazy mess of a card game–it's a fun way to bond (we play boys versus girls, so there's ample amounts of inappropriate of trash talking) but there are so many rules and point systems to remember! It kind of makes my brain feel like it's going to fall out of my head. We started playing cards with my husband's family last year while his dad spent several months in the hospital (we needed something to pass the time between the beeps of medical equipment and pokes from the doctors), and it's become something I have really started to enjoy. It sounds kind of dorky, but I am really glad we are continuing the tradition into this summer, too. I miss my own family dearly sometimes, so I am thankful that my husband has such a great family to hang out with. It helps.
In other news, I am still working on photos from our trip to Curacao. I took way too many as we traipsed across the island, soooo. here's…another outfit snapped in the exact same spot as all the others. 
(It was a nice spot! The entire Atlantic ocean was to my left–I swear!)
(I was also wearing these earrings with this outfit, but made the mistake of taking them out before I snapped these photos–and it was so hot and humid that my ears actually swelled shut and I couldn't get them back in! Yikes.)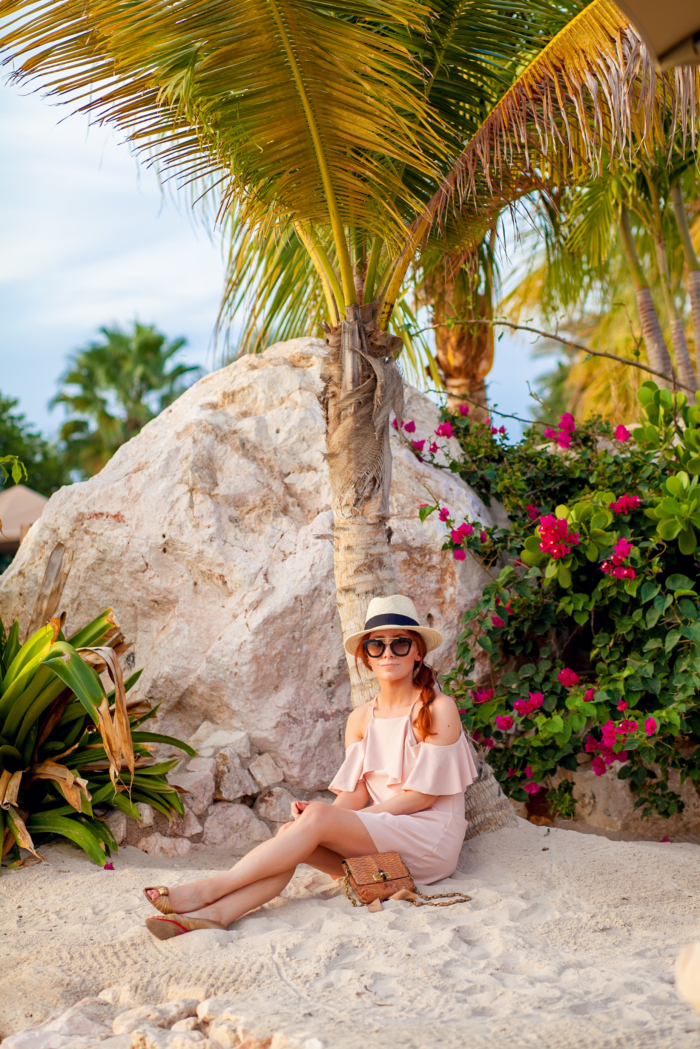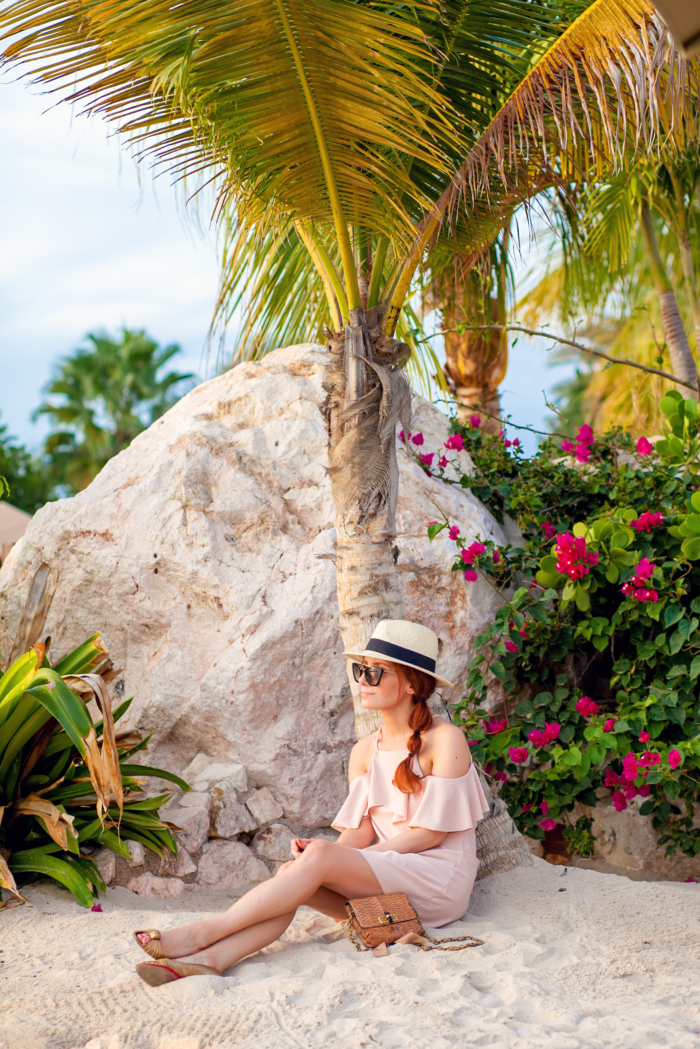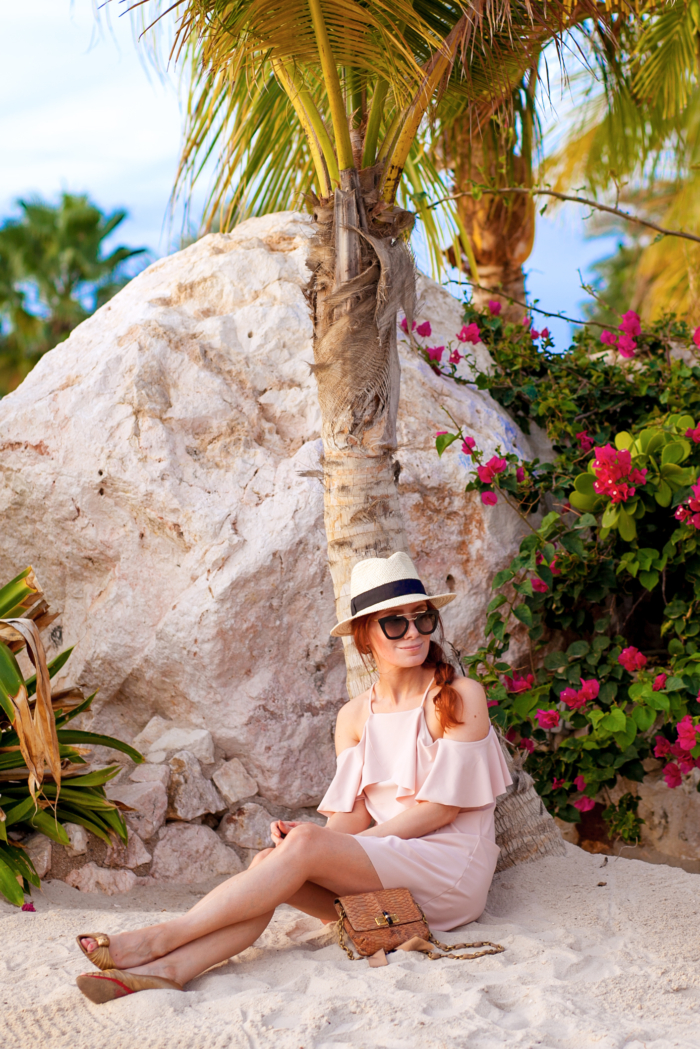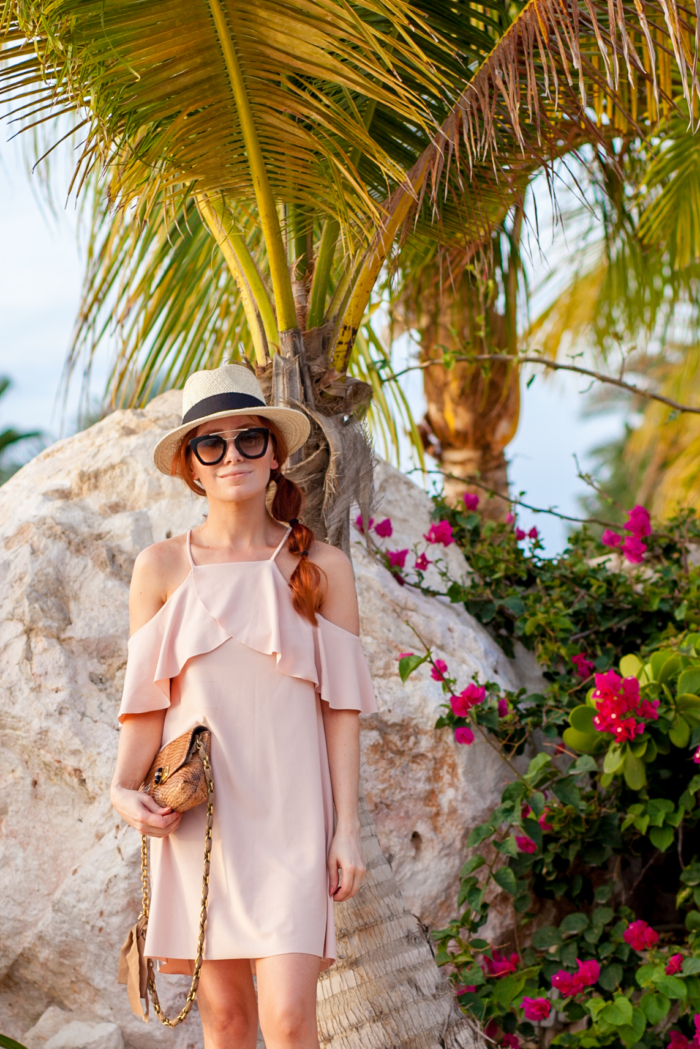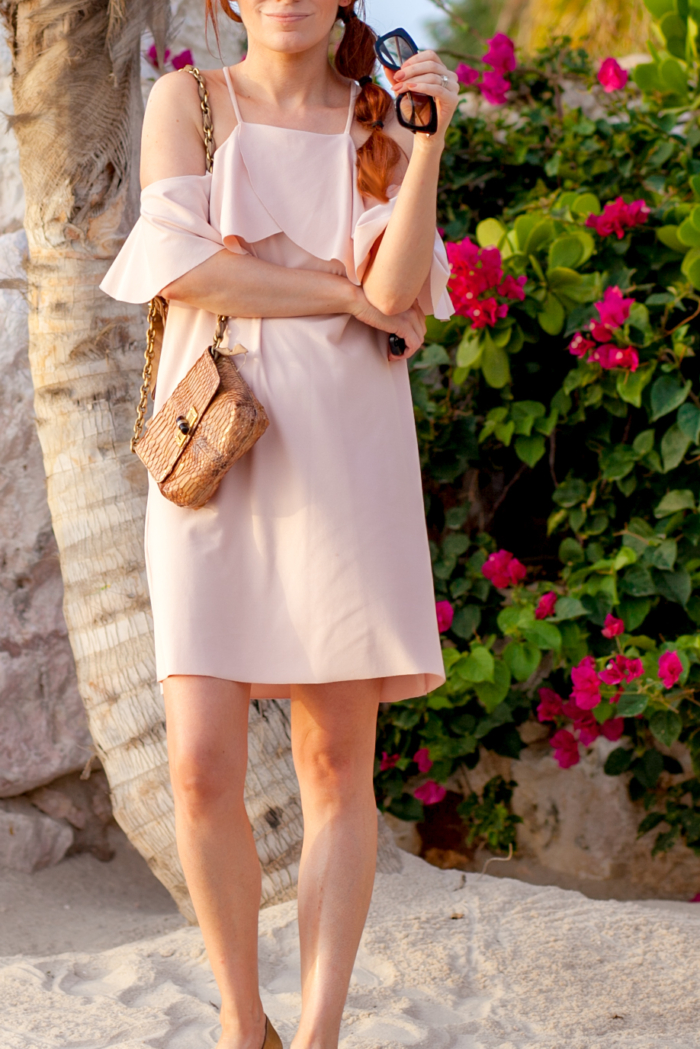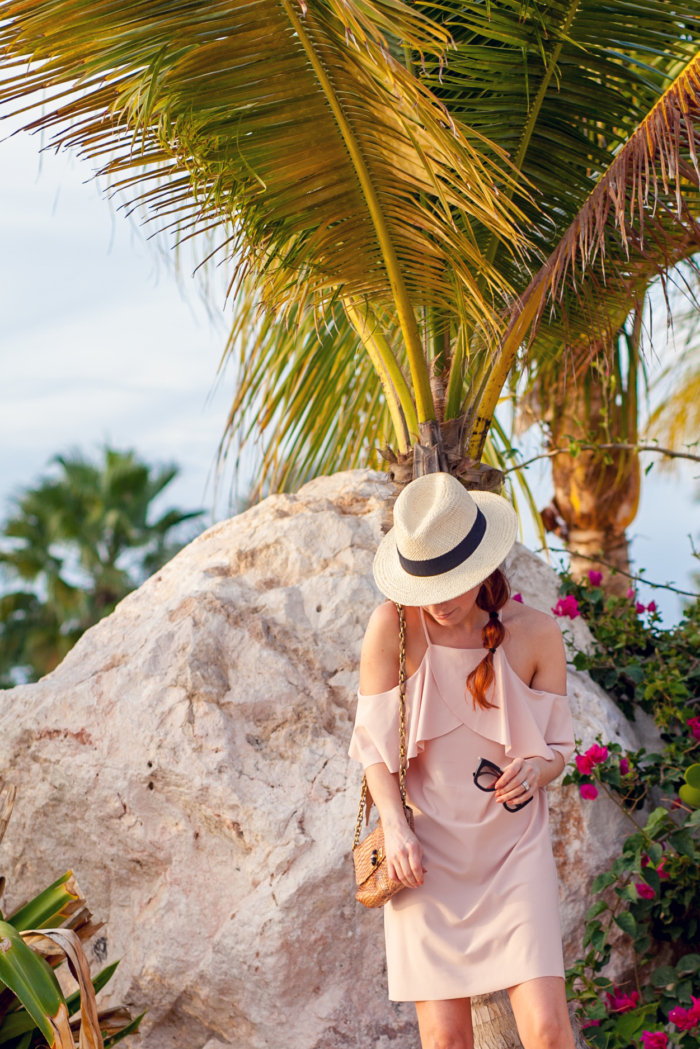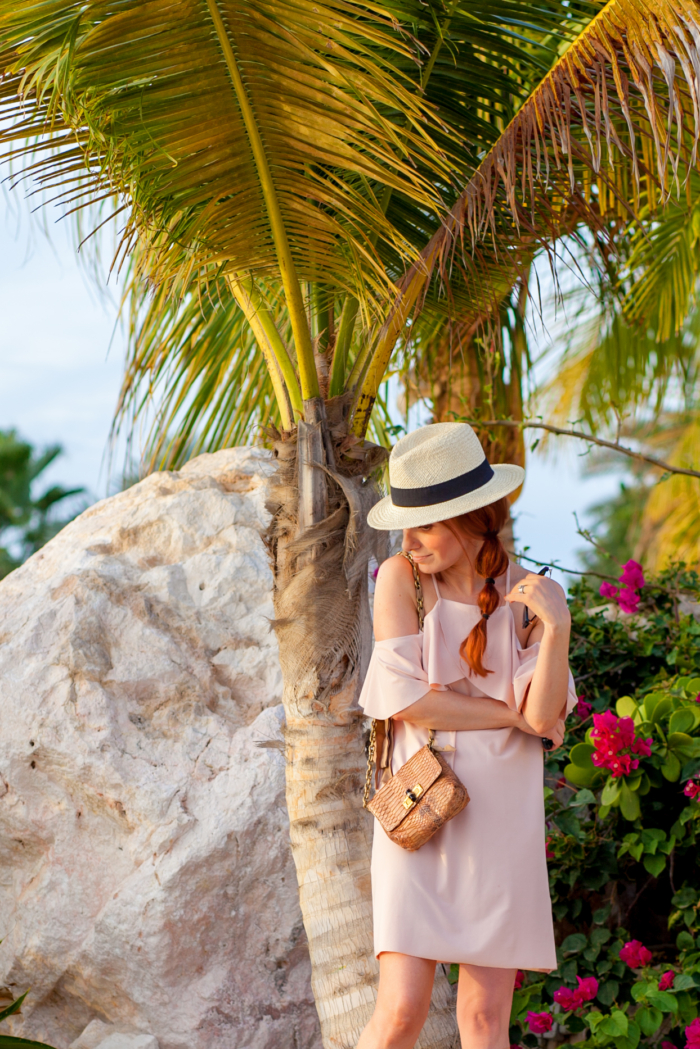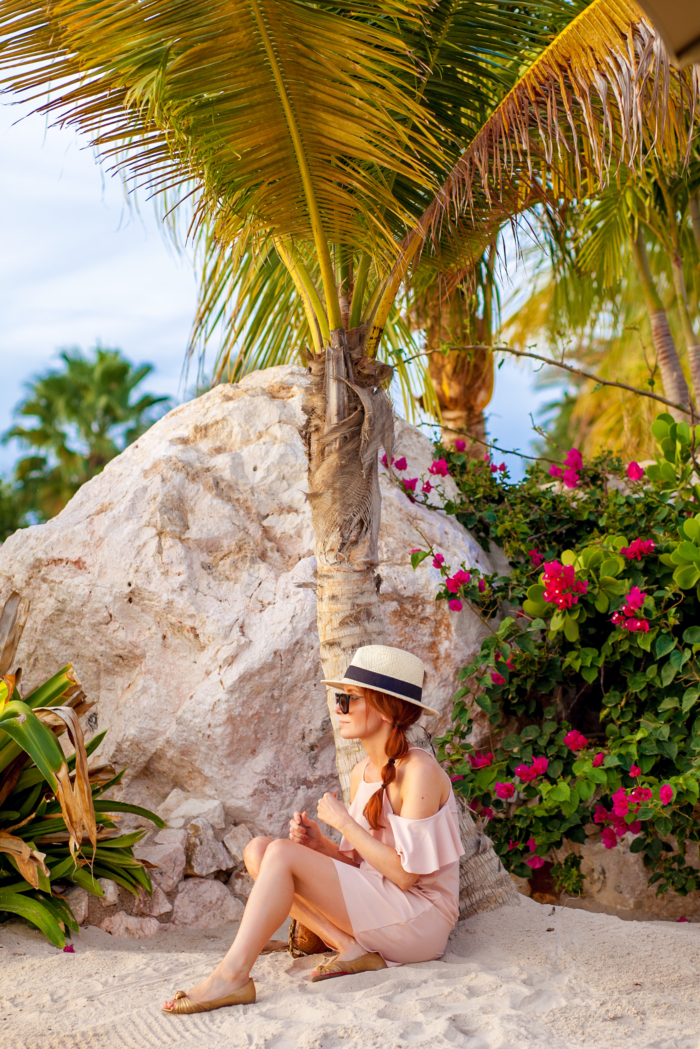 HAT: GAP, old (similar here + now 30% off) (similar here + now 50% off) (similar here) (last worn here)
DRESS: ZARA, old (similar here) (similar here) (similar here)
SHOES: Christian Louboutin Turban Flats, old (similar under $75) (similar here) (similar under $15)
BAG: Lanvin, old (similar here) (similar here) (last worn here)
SUNGLASSES: Prada (buy them here) (also here – on sale) (similar under $15) (last worn here)
*Deals listed above are good for a limited time only! Make sure to check out The Big List of Daily Sales & Deals to see all current promotions & discount codes for all of the retailers featured above.