Good morning, shoppers! Here's everything* happening in the world of online sample sales this Saturday, October 25th…

---
Below is a list of sample sales occurring for today! All sales in bold are sales I'm checking out, and all sales in bold pink are the sales that I think are worth hitting first thing. As with all sales, the sales listed below are subject to change so always check the sample sale individual websites for updates. Happy shopping!

SAMPLE SALE OF THE DAY:
Chloe - Rue La La (starts at 11:00am EST)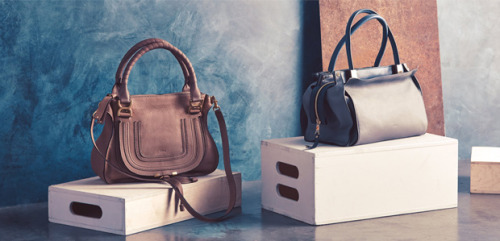 OTHER SAMPLE SALES OF NOTE FOR SATURDAY, OCTOBER 25TH:

Like Belle & Clive on Facebook and receive an exclusive discount for $40 off of $200 (see site for full details!
Wingtip Oxfords Men's Designer Shoes

Valentino, Fendi, Tod's & More Designer Handbags

Sharp Idea: Knives
Kitchen Essentials: Appliances & Accessories

Kitchen Essentials: Le Creuset Bakewear

Kitchen Essentials: Cookware

Markese Handbags- New to BTR
Burgmeister Handbags- Made in Europe    
Women's Designer Outerwear
New to BTR – Must Have Accessories for Fall   
Rebel Chic: Biker, Combat & Military Boots   
Designer Boot Showcase
Accessorize With On-Trend Hats and Headbands   
Ray Ban & Fossil Eyewear   
Best of Euro Dresses
Fall Fashion Finds   
Fall Chill
Paris Chic Sweaters
Laura Ashley and Delta Burke   
Fall Into LA Style
$129.99 or Less Beat the Clock
Willacy NYC Handbags- New to BTR   
Designer Shoe Showcase   
Isaac B & Cafe Blue
Character Apparel Boys and Girls
U.S. Polo Assn.
Layettes and Onesies for Newborns
Organize Your Life Featuring Whitmor and More   
Serve in style
New Gadgets Never Seen Before
Revamp Your Walls – Featuring Angelina Wrona & Jasmine Becket Smith    
Boys Will be Boys   
Adventurous Little Ladies
Everything Kids   
Dresses Under $19.99 – Final Markdowns
Designer Dresses – Final Markdowns
Designer Dresses   
Dresses Under $29.99   
Marvel, DC Comics, Disney & more
Pajama Party: BCBG and more (lightweight)

Vintage Goyard Handbags
Designer Shoes Feat. Casadei
Lessons in Layering: Statement Necklaces
Hot Fall Hues Feat. Deborah Lippmann
Firth
Neutral Cold-Weather Accessories
Workout Wardrobe Refresh
Party-Perfect Clutches
Instant Femme
The Best of Fall Trends
A Cote d'Azur Feel on Saint Martin
Elegant Dresses for Guests
The Wedding Event
Little Bookworm: Giftable Box Sets
Gear Essentials Feat. Baby Jogger
Maternity Bridal & Special Occasion Dresses
Wedding Style: Flower Girls & Ring Bearers
The Baby Boutique
The Maternity Shop
Morfs Brand Tees: $15 & Under
Personality Pieces
Modern Romantic Style Feat. Verlaine
Try Something New: Turkish Towels
What's in Fashion: Stylish Art at $59
Warm & Fuzzy: Flannel Bedding & Throws

24/7 Comfort
Pretty Perfect: Gold Jewelry Statements
Original Penguin
Junk Food
Merrell For The Whole Family

Betsey Johnson  – Handbags & Shoes
Women Cosabella  – Mobile
Women Kate Spade  – Handbags
Men Labels We Love
Women Refresh Your Style
October Edition
Women What's New
…and more! Ideeli posts a full list of their daily sales about 1 to 2 hours before sales start (11am).

The Industrial Loft – Handsome Seating, Chests & More
A Light Touch – Feminine Furniture in Creams & Light Greens
By the Sea – Coastal-Inspired Rugs, Bedding & Pillows
Shine On – Chandeliers, Pendants & More with Updated Style
Aspire – Captivating Accents, Wall Art & Decor

The Creation Station – Organization Ideas for the Office & Craft Room

Kitchen Under $100 – Stock Up on Serveware & Storage

Pet Props – Animal-Themed Accents, Wall Art & Pet Beds

Brother Vellies Shoes
Paula Mendoza

Tolani
Booties feat. Beau Coops

W118 by Walter Baker

Carla Mancini Handbags

W118 by Walter Baker Outerwear
Sweatshirts & Tees feat. Alternative
The Relaxed Lifestyle feat. R&R Surplus
The Black Boot
The Brown Boot
Skirts That Make a Statement
High Shine: Metallic Bags
Small & Chic: Pouches & Wristlets

Skin Saviors: Cleansers, Moisturizers & More
In & Out of the Gym: Sporty Watches
Scarves, Wraps & More feat. Quinn Cashmere
Keep Dry: Waterproof Shoes & Boots
Luxe for Less: Handbags
New Markdowns: Footwear
New Arrivals: Handbags

Designer Exclusive – Thomas Burak
The Looks Everyone's Scooping Up- This Week's Most Popular
Autumn en Provence – French-Inspired Furniture & Decor
Artist Icon – Pablo Picasso
Better Together – Complementary Pillows
Rug Bazaar – The 48-Hour Rug Sale
The Modern Cabin – Furnishings with Rustic Appeal
Style Maven – Gifts for the Classically Cool
Style Fusion – Big Star Maison
Ages of Elegance – Antique & Vintage Decor

Chloe
Glam Up Your Wardrobe with Luxe Style
Meira T
We're Emptying Our Racks: Steals for All
Neutral Cashmere Sweaters: Effortlessly Chic
It's Not a Party Without These Dresses
Cartier Watches for Her & Him: From the Reserve
For the Watch Collector: Winders, Cases, & More
Original Penguin Men
The Luxe Bed & Bath: Egyptian Cotton on Sale
Step into Western Territory with Lucchese & More
Western Boots for Men: Lucchese, Tony Lama, & More
From Latte Runs to Brunch: Do Saturday in Style
Catherine Malandrino
Prada Fragrances & Sunglasses
Pile On the Chunky Knits: Accessories for All
Men's Fall Fitness Musts: Crush It
The Best Workout Inspiration? Fun New Clothing.
The Today's Fixes You Missed: Home Edition
Samsonite. Now (even more) on sale.
Welcome Guests Your Way: With Stylish Doormats
Brrrrr! Sweaters to Keep the Kids Cozy & Warm
Answer the Comfort-Food Cravings: Tools to Indulge
Printed & Upholstered Furniture by Skyline
90-Plus-Rated Wines from Spain, Italy, & France
The Weekend Spree. Make a run for it. – 3PM ET
How Low Can We Go: The $30 & Under Sale – 3PM ET


Paula Deen
Cricut
Meri Meri
PSA Essentials
Home Collections
A Vintage Vignette: Home Décor
Artistic Weavers
Selfie Saturday: Tech Gear
Nature Breeze
Now Trending: Modern Folk Footwear
Down-to-Earth: Casual Apparel
…& lots more! See site for full list of daily sales.
---
*listed sales are not guaranteed and subject to change; always check the sample sale's website for a complete list of all sales & happy shopping!